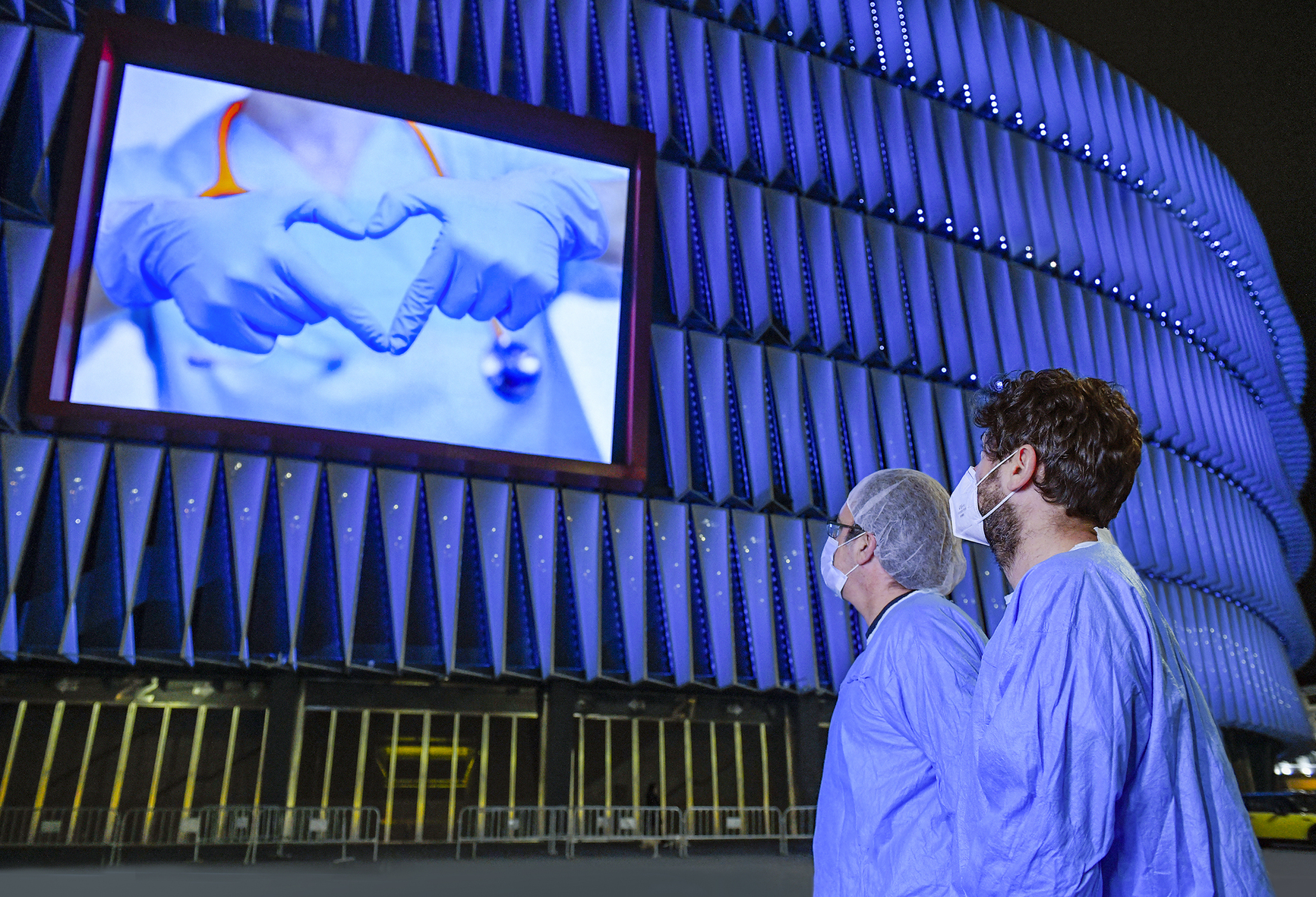 The lighting of San Mamés, on Tuesday from 10:00pm to 10:30pm, is included among the activities scheduled for the celebration of the International Nurses Day. This celebration is also included in 'Nursing Now', a global campaign carried out over the last three years by the International Council of Nurses and the WHO.
Athletic Club wants to highlight once again the commitment and work of all the professionals who, on a daily basis, show their vocation for service, attention, care, solidarity and companionship, especially as has been shown throughout these difficult weeks.
The International Nurses Day is celebrated every 12 May and it coincides with the anniversary of Florence Nightingale, the founder of the basis of modern nursing and of whom this year we are also celebrating the 200thanniversary of her birth.
+