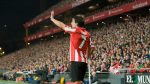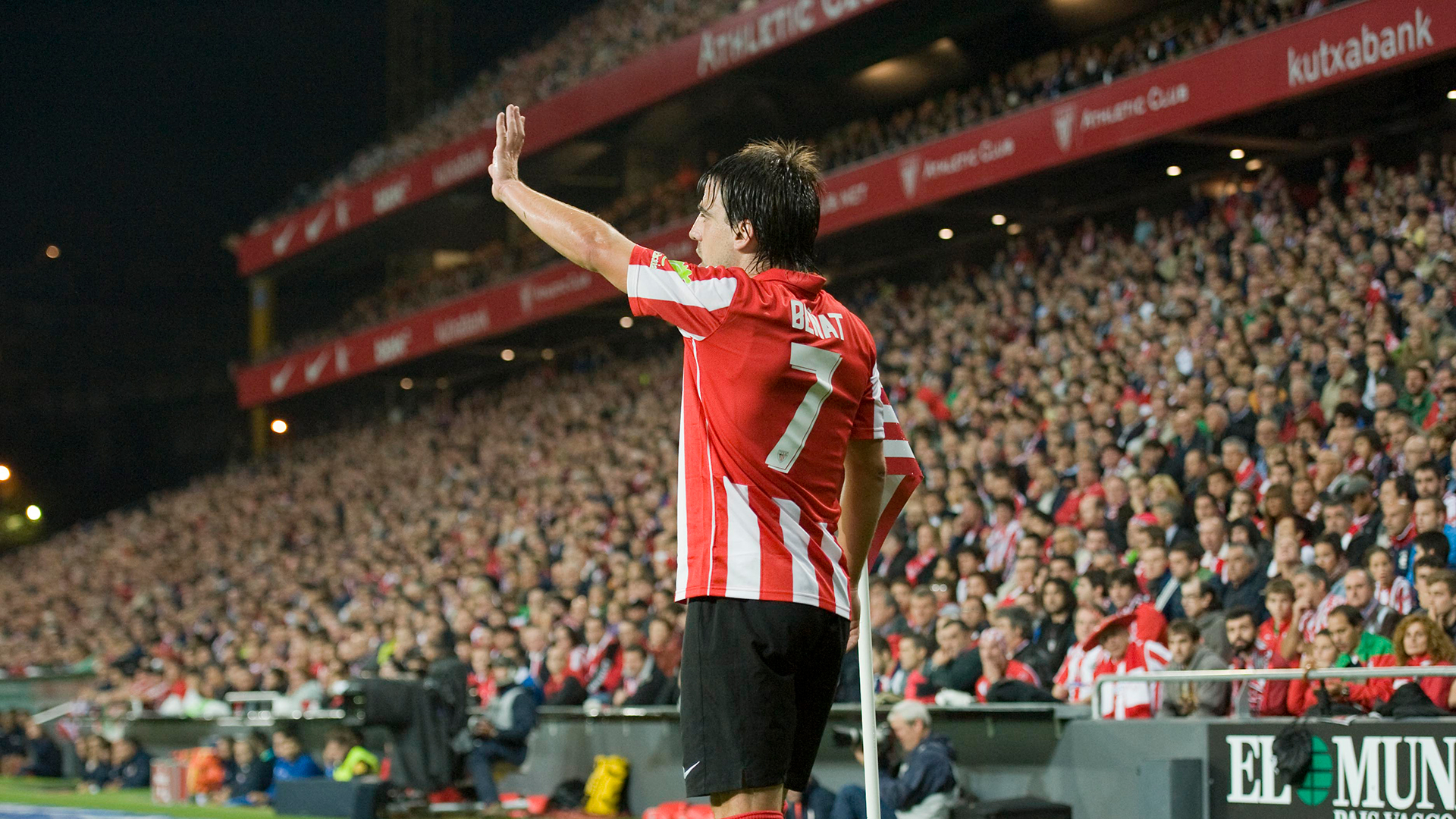 Beñat Etxebarria (Igorre, 19-02-1987) left Athletic Club, leaving a mark as a technical football player and an accomplished specialist in direct free kicks. Not in vain, eight of his eleven goals as a lion have come this way. He will also go down in history for being one of the players who scored at the opening of the new San Mamés, a beautiful left wing goal against Celta after a magnificent cut-back.
After arriving in second year as novice from Arratia, he was growing up in Lezama as a firm talented played. In fact, he was regularly recruited for the various categories of the Spanish national team. He showed great power and an effective shot. In fact, he even made his debut in a match against Osasuna under Felix Sarriugarte.
Like so many other players with a red-and-white pedigree, he had to find his way outside. He went to Conquense, where he attracted the attention of Real Betis Balompié, who recruited him for the branch and promoted him to their first team, where he already left his mark in the launching of free kicks. His outstanding performance led him to the national selection, to which he was called by Vicente del Bosque.
Beñat joined Athletic in June 2015, to reinforce Ernesto Valverde's squad with the opening of the new stadium. The midfielder scored a beautiful goal, the 3-1 opening goal against Celta. He has only scored two more in the game, against Rapid Vienna, and the last one he scored as a lion, against Intercity in the Cup.
Amongst his precious direct goals, we can remember those scored against Alavés, Eibar, Villarreal, Getafe and two, one in each match, against Partizán de Belgrado. He played seven matches at the Champions League, both in the final of the Super Cup won by Barça and also had his minutes in the final of the Cup, lost at Camp Nou against FC Barcelona under the command of Ernesto Valverde.
+
Galleries
Other galleries
Videos
Audios
Attached
Technical sheets
Links