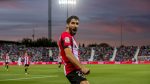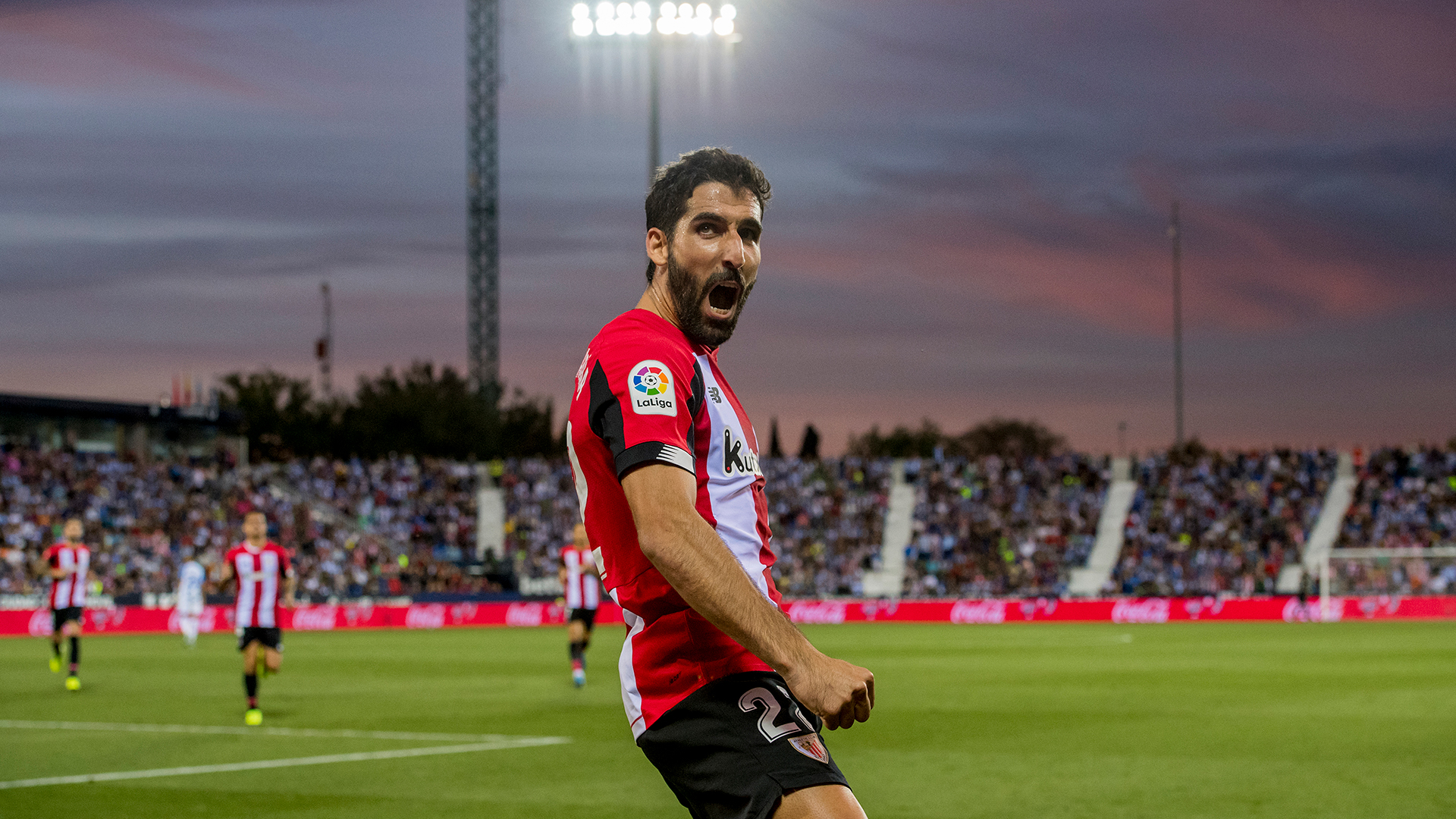 The 15 goals scored by Raúl García in what is now his best scoring season in LaLiga also include a historical record. The red-and-white striker managed to convert the seven penalty kicks he took, what moves him to the top of the historical ranking of the club's most effective penalty takers in a season. No other lion has scored more goals in LaLiga from the 12-yard spot without missing any.
Only legendary player Telmo Zarra registered a higher number of successful penalties (8) in one season (1950/51), being all of them scored in a row and only missing his ninth that year. Meanwhile, Dani Ruiz-Bazán converted six consecutive penalties over two different campaigns.
In his career as an Athletic Club's footballer, Raúl García has had a scoring success rate of  88.2%, scoring 15 penalties out of the 17 taken. Statistically, he is also one of the most prolific red-and-white penalty specialists (counting those who have scored more than 10) in the history of LaLiga in this respect. Fidel Uriarte equals Raúl's statistics (15 out of 17), followed by Ander Garitano (a success rate of 88%, scoring 22 out of 25 penalties) and Aitor Larrazabal (80.5%) -who converted a total of 29 out of the 36 he took in the league championship.
The Navarre footballer has entered the top-5 in the list of the lions with the most penalties scored in LaLiga's history (sharing his position with Uriarte), behind only Dani, Larrazabal, Aduriz and Garitano.
TOP PENALTY SCORERS IN LALIGA
Dani 34
Larrazabal 29
Aduriz 24
Garitano 22
Raúl García 15
Uriarte 15
Urtubi  15
BEST PENALTY CONVERSION RATES (counting those who have scored more than 15) IN LALIGA
Raúl García 88.2% (15 out of 17)
Fidel Uriarte 88.2% (15 out of 17)
Ander Garitano 88% (22 out of 25)
Aitor Larrazabal 80.5% (29 out of 36)
Dani Ruiz-Bazán 75.5% (34 out of 45)
Aritz Aduriz 75% (24 out of 32)
Ismael Urtubi 75% (15 out of 20)
+