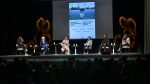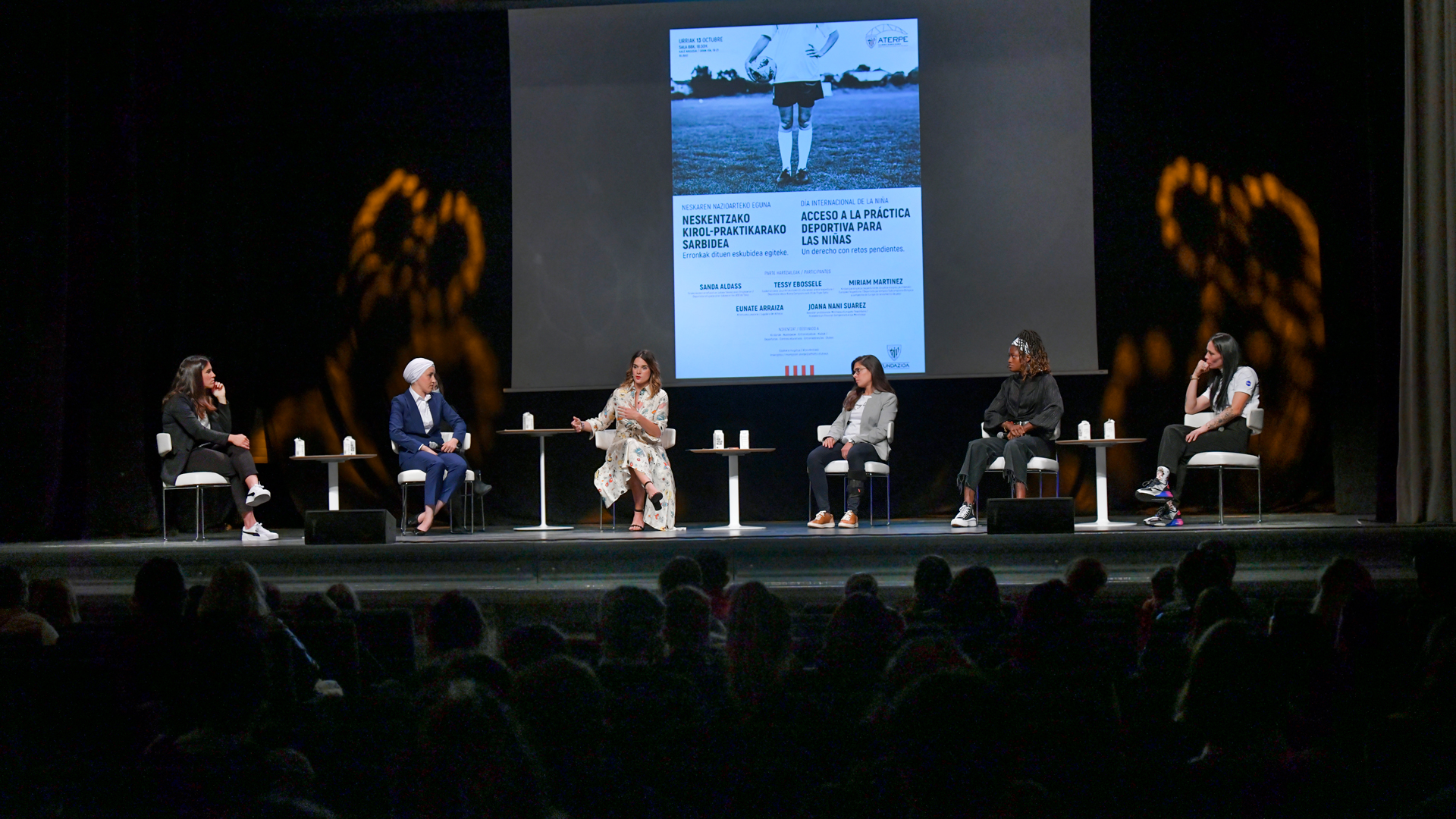 On Wednesday, the Athletic Club Foundation and the Aterpe Program held a discussion between the elite sportswomen Eunate Arraiza (Athletic Club player), Sanda Aldass (judoka at the Tokyo Olympic Games), Tessy Ebossele (Triple Jump Under-20 champion), Miriam Martínez (Paralympic athlete, Olympic silver medallist) and Joana Nani Suárez (European flyweight boxing champion). Five role models for girls who dream of dedicating themselves to the sport they love.
Among the issues discussed, the five guests singled out the importance having good coaches, not just from a technical point of view but also on the human side. They reiterated that coaches are crucial in creating a space of trust and safety.
All five highlighted the importance of mental health and its relation to physical performance in their respective sports. Anxiety, excessive pressure or any other factor which might affect psychological wellbeing should be treated just like a physical injury, and clubs and sporting entities should be fully aware of the relevance of good mental health.
Furthermore, the sportswomen expressed their concern about the prevalence of misogyny in society, as well as all forms of gender-based discrimination. Champion boxer Joana Nani Suárez was adamant that it was an issue which must be "tackled at the root", while Tessy Ebossele stressed the importance of "being united in the world of sport".
Sandra encouraged all the girls in attendance "to believe in themselves and chase their dreams", and Miriam added that "they should enjoy it without being afraid and surround yourselves with positive people". To finish off, Eunate reminded everyone, just as she herself has proven, that "nothing is impossible and you've got to keep fighting".
The session, held in the Sala BBK, was attended by numerous students from schools and partner clubs, as well as the representatives of Athletic Club, Iñaki Alonso, head of the Aterpe Program, Joseba Agirre, Athletic Club Women director of football, and Cris García, who moderated the discussion.
The five athletes spoke about their respective careers and talked about the obstacles they had to overcome in order to become leaders in their particular sport. Their experiences served as inspiration for the girls in the room and showed how sport can become an essential space in comprehensive care and education.
Tessy Ebossele and Miriam Martínez were joined by Iñaki Alonso as they took advantage of their stay in Bilbao to visit the Lezama and meet the Athletic Club Women first-team squad in person.
+