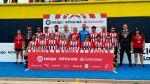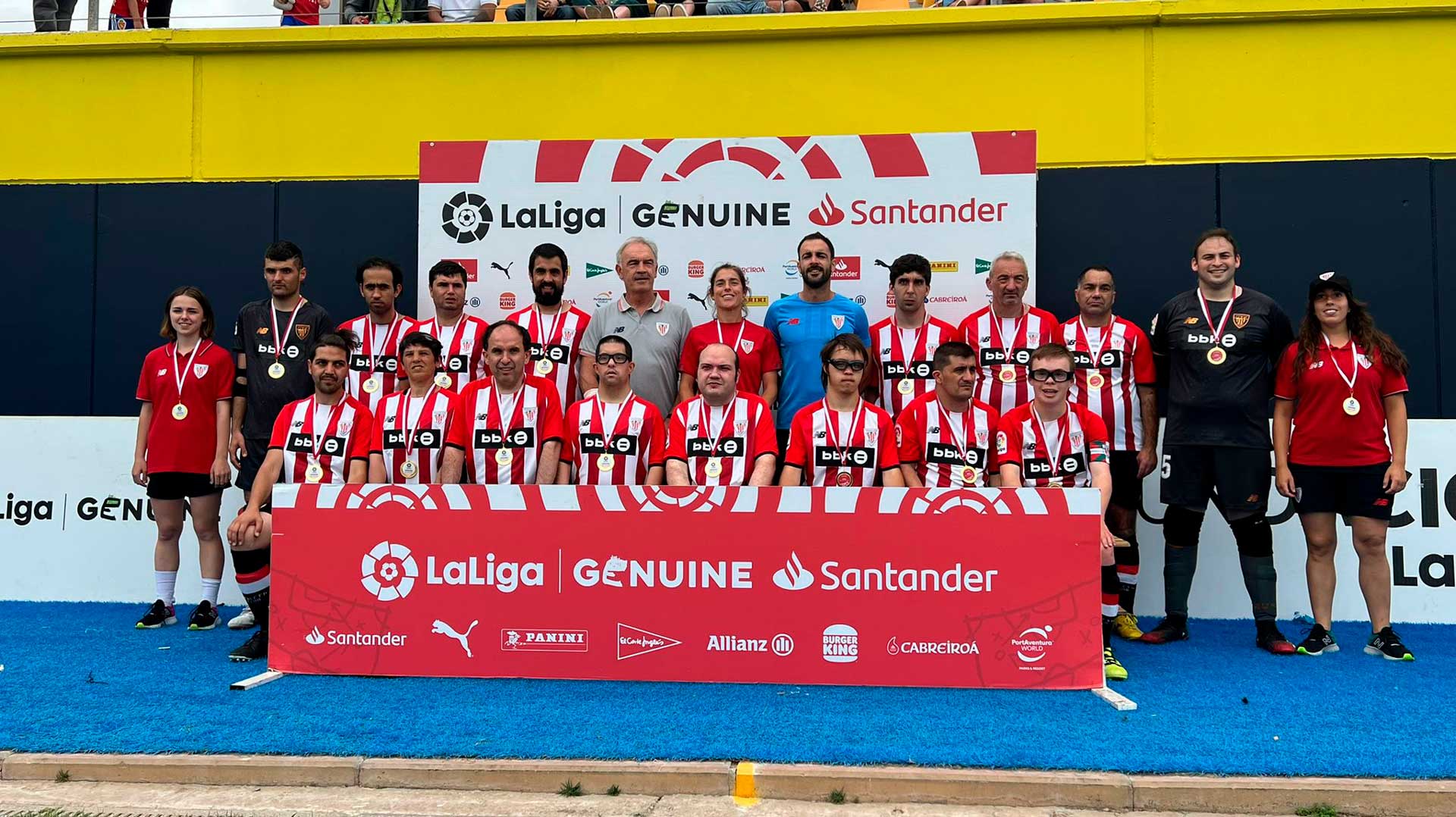 Our Genuine team, Athletic Club Fundazioa, have returned from Cádiz with their homework done. As always, they had a great time and enjoyed their football without worrying about the outcome of the matches.
The important thing in this competition is the game. Sport is a way to promote values ​​such as camaraderie, happiness, self-esteem and respect. And in that respect our Genuine players, supported by the Athletic fans, are true champions, as shown this weekend in Cádiz.
Now both the team and the fans already have the most beautiful challenge of the season in mind: the final phase of the championship, which will take place in just two weeks at home, at the Lezama facilities. For the first time this season, the 42 LaLiga Genuine teams, with their respective fans, will meet at a single venue.
The event is expected to bring together thousands of fans of this very special league. The reception will be on Friday, June 3, and the matches will be played on Saturday and Sunday on Pitches 2, 6 and 8 in Lezama, under the old San Mamés arch.