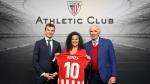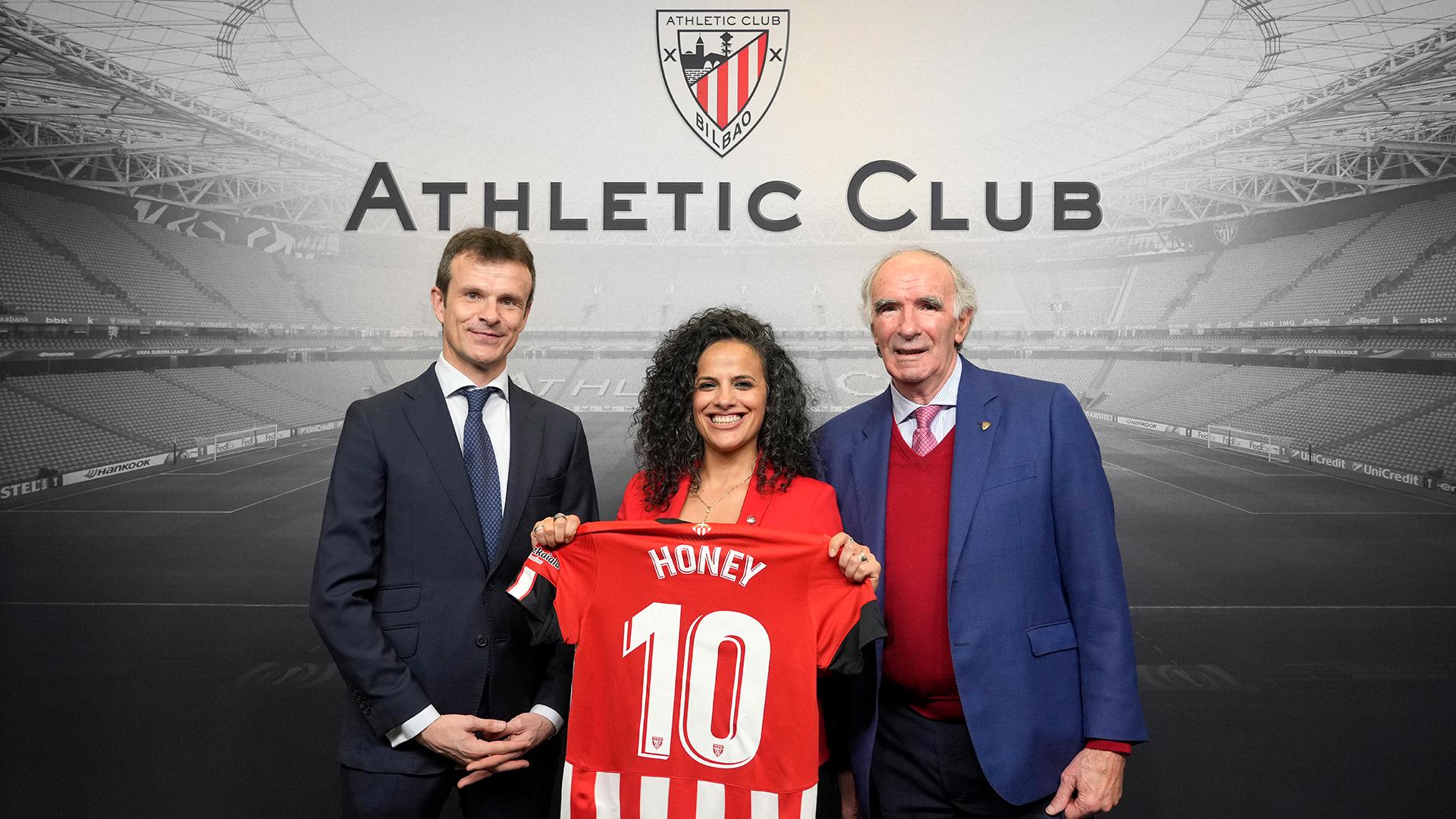 Last Sunday at San Mamés, Jose Angel Iribar presented Honey Thaljieh (born in Bethlehem, 1984) with her Athletic Club 125th anniversary ambassador's badge.
It was the perfect end to the weekend that the founder of the Palestine national football team, who had the best host in Garazi Murua. From captain to captain, the two women bonded over the shared values that have made this nomination possible.
Besides spending time with Iribar and Garazi, Honey also spoke with Club president Jon Uriarte, vice-president Nerea Ortiz as well as directors Ana Díez, Laura Ruiz de Azua, Ainhoa Iza, Goizalde Santamarina and Garazi Unibaso.
Just as ambassadors Jon Rahm and Jokin Altuna did previously, Honey also thanked Athletic Club and our supporters.
"It is definitely an honour and a pleasure for me," Thaljieh said about becoming an Athletic Club ambassador.
On the reasons that led her to accept the role, Honey highlighted all the social values she shares with Athletic Club.
She said: "It is great that Athletic gives local talent a chance, because that is what makes it possible for people to stand out and prosper in life; having an opportunity."
On Sunday morning, International Women's Day, Honey and Garazi held up a banner in the lead-up to the match between Athletic Club Women and Valencia FCF at Lezama.
Tahljieh currently sits on the Palestinian High Council for Youth and Sport and is a communications manager at FIFA, where she works on initiatives related to gender equality, education and peace through football. As of this March, she will also proudly wear Athletic Club's 125th anniversary badge.
+
Galleries
Other galleries
Videos
Audios
Attached
Technical sheets
Links