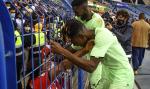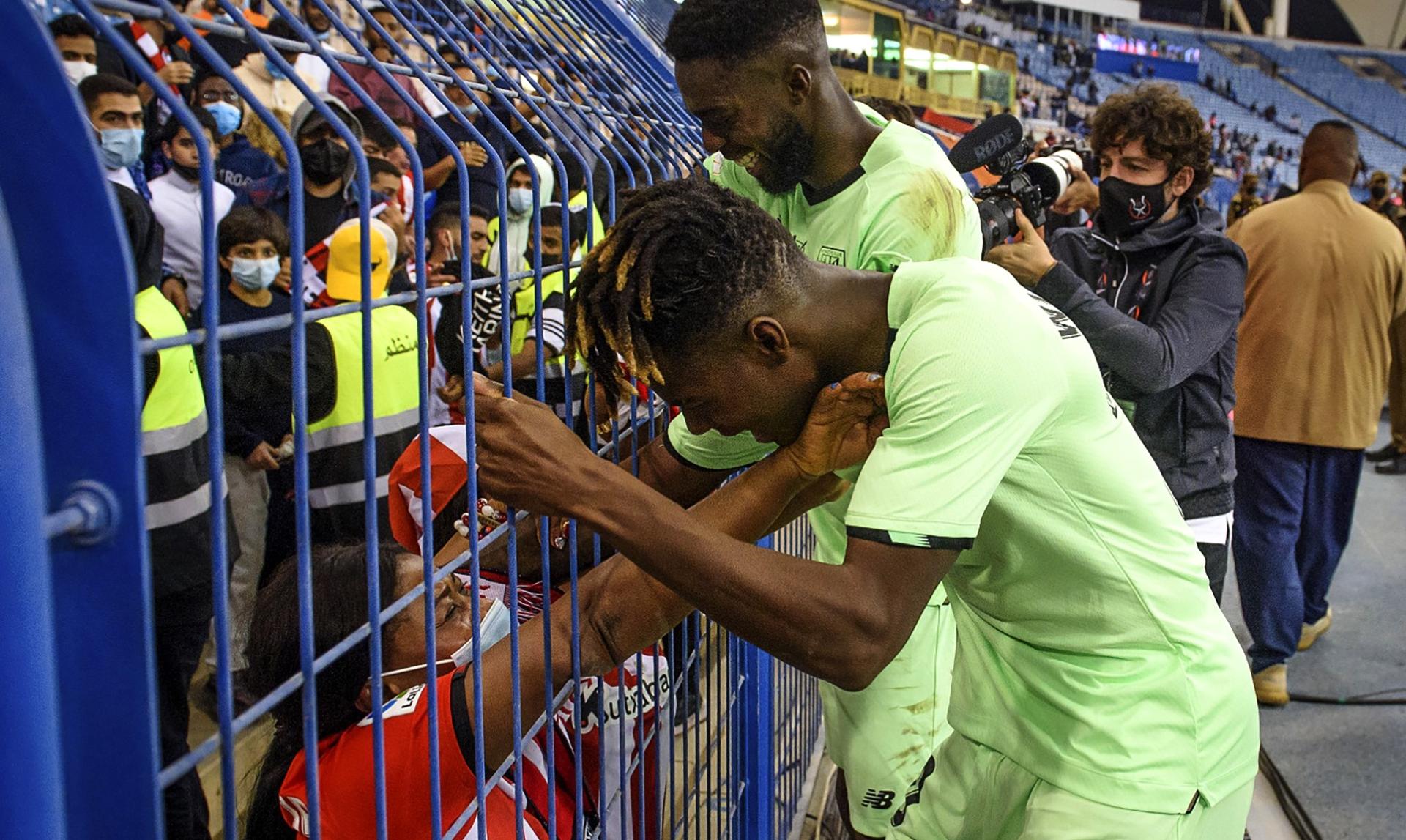 Maria Arthuer, mother of Iñaki and Nico Williams, will receive a 125th anniversary badge in a special edition of Letters & Football entitled "The social and cultural value of migration".
The event will take place at San Mames' North Hall (entry through Gate 12) on Thursday 8 June at 18:30. Iñaki Williams will take part in a conversation about the topic along with Nickzzy, Jon Maia, Esther Ogunleye and Jeanne Rolande.
Admission will be free while the event will also be broadcast live on Athletic Club's official YouTube channel.
The Club has appointed Maria Arthuer as June ambassador in recognition of the invaluable contribution the migrant community in The Basque Country has made to Athletic since our foundation in 1898.
Maria Arthuer joins Jon Rahm, Jokin Altuna, Honey Tahljieh, Thomas Hittzlsperger, Marino Lejarreta and Joane Somarriba in the list of Athletic Club's 125th anniversary ambassadors.
From the Englishmen who played in Athletic's first official match in 1902 to Junior Bita being called up to the senior side for the final stretch of the current season, countless footballers and families from migrant backgrounds have contributed to Athletic's 125 years of history.
Both on a sporting and social level, the migrant community plays a fundamental role for our Club. After all, the Basque identity that characterises and distinguishes our team in the football elite is a reflection of the society Athletic represents.
The Basque Country is a diverse and varied land where tradition is not at odds with modernity and where the local and the universal co-exist. And Athletic Club is a team "100% Made in Euskal Herria", which is committed to a society free of racism, sexism, homophobia, transphobia and xenophobia.
"The social and cultural value of migration"
Under the title "The social and cultural value of migration", Iñaki Williams, Nickzzy, Jon Maia, Esther Ogunleye and Jeanne Rolande Dacougna will talk about integration and co-existence in the Basque Country from a personal experience.
Born in the Dominican Republic in 2003, Nickzzy arrived in Bilbao as a 10-year-old, spending most of his adolescence and early youth in the city. Nickzzy is one of the most relevant figures in modern, Spanish-language, urban music. In 2021, he became popular among Athleticzales fans thanks to his single 'San Mames', in collaboration with rapper Rakeem (The Poing).
Esther Ogunleye, also known as Saugga, is a young journalist of Nigerian origin who received an award from the Univerisity of The Basque Country for her radio report, "This is how the Faculty of Social Sciences and Communication was born". Today she works in communications and creates content for social media.
Jeanne Rolande Dacougna Minkette is a Basque national born in Senegal who works Senior Social Intervention Technician at Biltzen, part of the Basque Service for Integration and Intercultural Co-existence. A feminist and expert in cultural diversity management, Jeanne collaborates with SOS Racismo Gipuzkoa and is a member of the charity Garaipen.
Jon Maia, bertsolari, musician and creator, is a regular collaborator with Athletic Club. Jon's works often refers to his ancestors in Extremadura and Zamora, as well as learning Basque and integrating into Basque society.