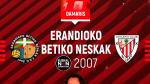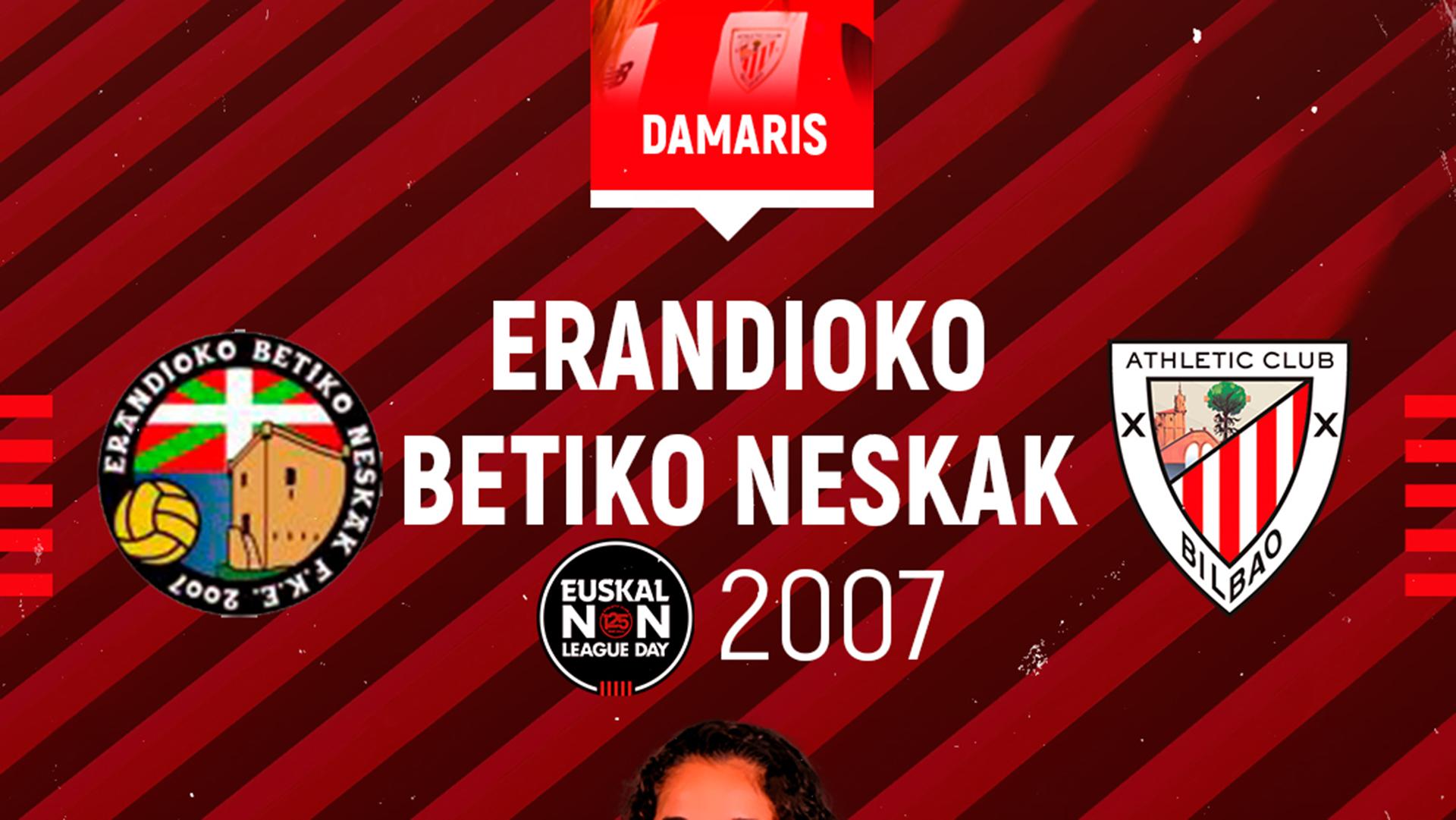 Location: Erandio
Ground: Campo de San Lorenzo, Astrabudua
Division: Liga Vasca (Fifth tier)
Match: Erandioko Betiko Neskak vs Peña Athletic Santurtzi (Sept 10. 17:00 CEST)
Erandioko Betiko Neskak Futbol Kirol Elkartea, better known as Betiko Neskak, are a key player in women's football in Bizkaia. The club's origins go back to indoor football teams 'Ategorri Tartanga' and 'Ikastola Altzaga'.
The unification of both gave rise to the side's foundation as SD Erandio Club's women's team. However, in 2007, Betiko Neskak became an independent entity.
The club have continued to grow steadily while offering women of all ages the opportunity to play football. Currently, Betiko Neskak's structure includes 10 teams, plus the senior side in the Liga Vasca. They provide an important source of footballers for Athletic Club Women, who can only field players born or raised in The Basque Country.
Damaris and Oihane, from Betiko to Athletic to the World Cup
Damaris Egurrola and Oihane Hernández are great examples of the work being done at Betiko Neskak, with both players starting of at the club before being brought to Lezama and eventually making senior debuts for Athletic.
The two footballers competed at the recent World Cup in Australia and New Zealand, Damaris representing the Netherlands and Oihane featuring for the Spanish national team. They even faced each other in the quarter-finals with Spain emerging 2-1 victors on their way to becoming world champions for the first time.
The clash between Erandioko Betiko Neskak and Peña Athletic Santurtzi will take place at Campo de San Lorenzo, in Astrabudua, at 17:00 CEST on Sunday evening.
Don't forget there will also be prize giveaways with Betiko Neskak raffling off two Athletic first-team shirts and double VIP tickets for the Lions' match against Cádiz CF at San Mames the following weekend.