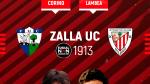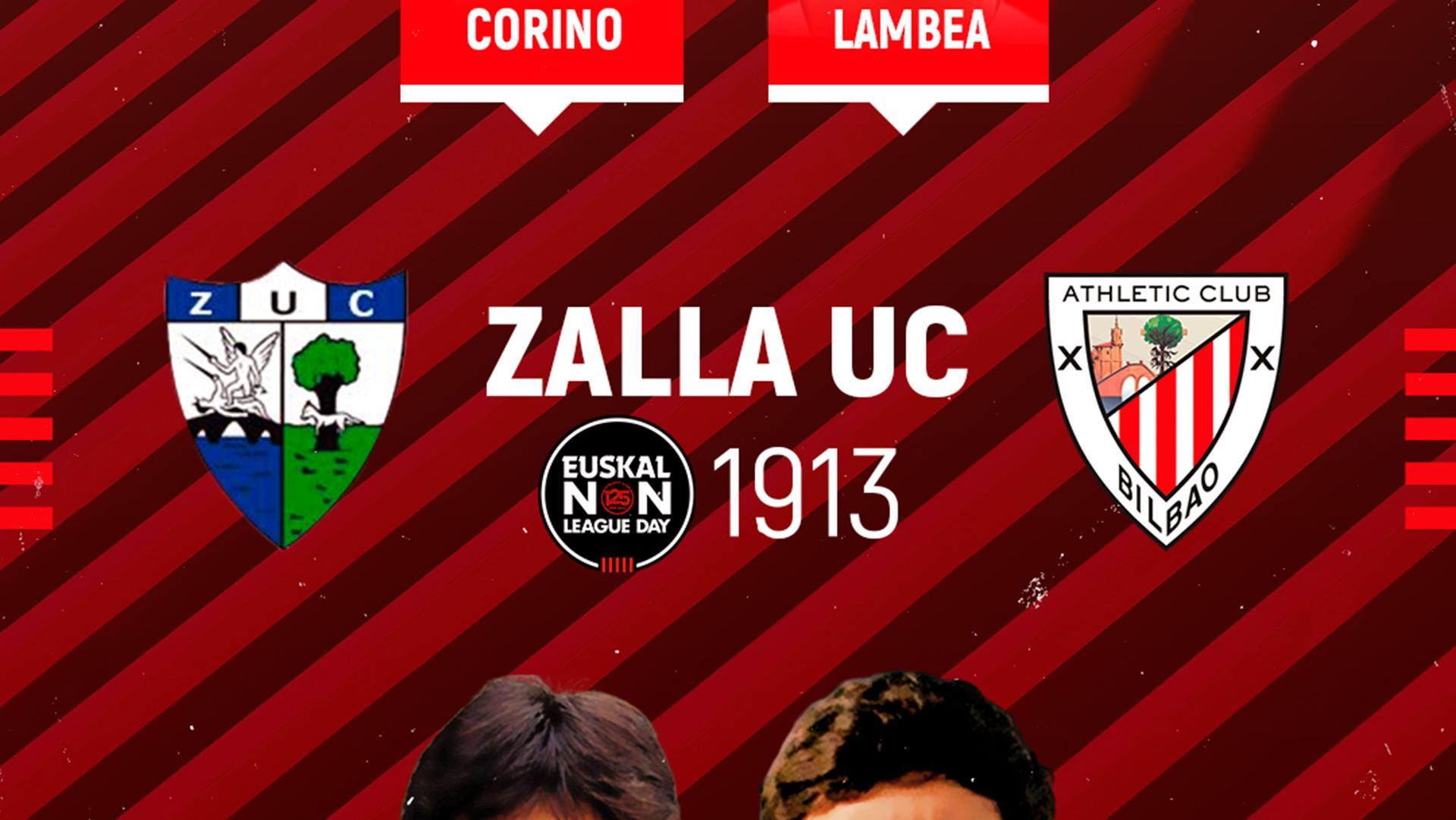 Sociedad Deportiva Zalla Unión Club were formed in 1913, but not officially recognised until 1925 when they began to play matches in official competitions.
The outfit having existed for over 100 years, fans of Zalla have experienced it all. They're a staple in the Tercera División but have also played in the regional leagues, while their greatest triumphs were promotions to the Segunda División B in 1995/96 and 2004/05.
Their current ground, Landaberri, was inaugurated in 1983. In addition to Athletic Club, sides of great stature such as Eibar, Alavés, Real Oviedo, Huesca, Numancia, U.D. Salamanca and Burgos have also visited the picturesque venue.
Initially, Zalla UC played at "La Presa", moving from there to "El Baular", where in 1925 they played their first official fixture. From there they moved again to the iconic "San Miguel".
Athletic legend Ismael Urtubi stands out as someone to have worn both the Zurigorri and the blue and white of Zalla. Two other Lions that have spent time at Zalla include Sergio Corino and Jon Ander Lambea, the former coached by another former Lion in Gontzal Suances during his spell at Landaberri.
What's more Lorena Sánchez, a native of the town, joined Athletic Club Women after taking her first steps in the world of football at Zalla. The midfielder spent six seasons at Athletic, scoring 26 goals in 107 games and winning four league titles between 2002 and 2007.
Euskal Non-League Day match against Gallarta
In this first edition of the Euskal Non-League Day, Zalla will face Gallarta at Landaberri on Sunday (18:30 CEST). During the match the following prizes, donated by Athletic Club, will be raffled of:
• Double VIP tickets for Athletic Club vs Cádiz CF at San Mames on September 16 at 14:00 CEST.
• An Athletic Club men's shirt with the no.10 and Zalla on the back.
• An Athletic Club women's shirt with the no.10 and Zalla on the back.
Former Athletic player Gontzal Suances will be in charge of presenting prizes to the winners.