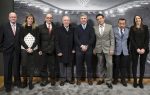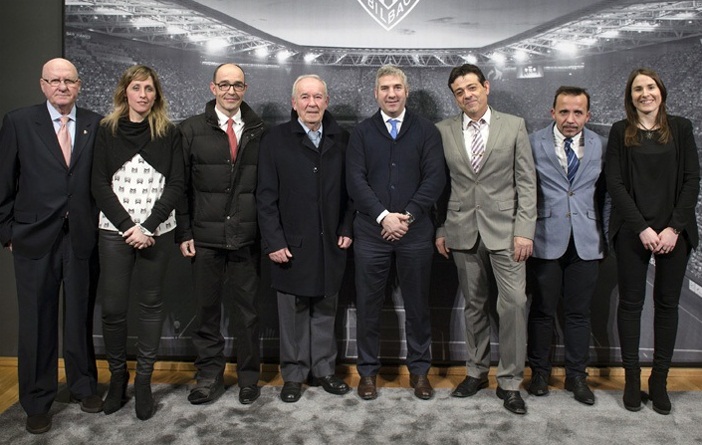 The Athletic Club Foundation, together with Sala BBK and the sponsorship of Euskaltel, is presenting a new edition of Thinking Football Film Festival, which will take place on March 13, 14, 20, 21, 27 and 28 at Sala BBK.
In total, 17 films will be screened (12 feature-length films), in which human and social stories will be told through football.
On the whole, the Thinking Football Film Festival programme aims to help raise key issues on understanding the global social phenomenon that football has become in the last hundred years. The films, which will be screened in their original version with subtitles, come from countries such as Iceland, Czech Republic, Brazil, the United Kingdom, Belgium, USA, Italy and Spain and most of them are hitherto unseen in Spain.
Attendance at all sessions is free until full capacity is reached and after each film there will be a short discussion about the film, with the attendance of the director or one of its main characters. Guests will be announced at a later date. As every year, audiences will be able to rate the films and at the end of the festival the Thinking Football Film Festival Audience Award will be announced.
Furthermore, for the second year running, the Thinking Football Film Festival will announce a contest that aims to promote video creation in Basque. This will have the collaboration of the Loraldia festival and the exclusive sponsorship of Euskaltel. The rules of the contest will be announced at a later date.
All information relating to the Thinking Football Film Festival can be followed on the website www.thinkingfootballfilmfestival.com
The Thinking Football Film Festival is sponsored by Sala BBK, Euskaltel, Hotel Melia Bilbao, BCD Travel And Comunitac and has the collaboration of Loraldia, Metro Bilbao, the magazines Cinemanía, Líbero and Panenka and the film and football festivals 11 mm Film Festival (Berlin), Cinefoot (Brazil) and Offside Fest (Barcelona). The Athletic Club Foundation would like to thank everyone for their invaluable help.
+