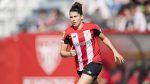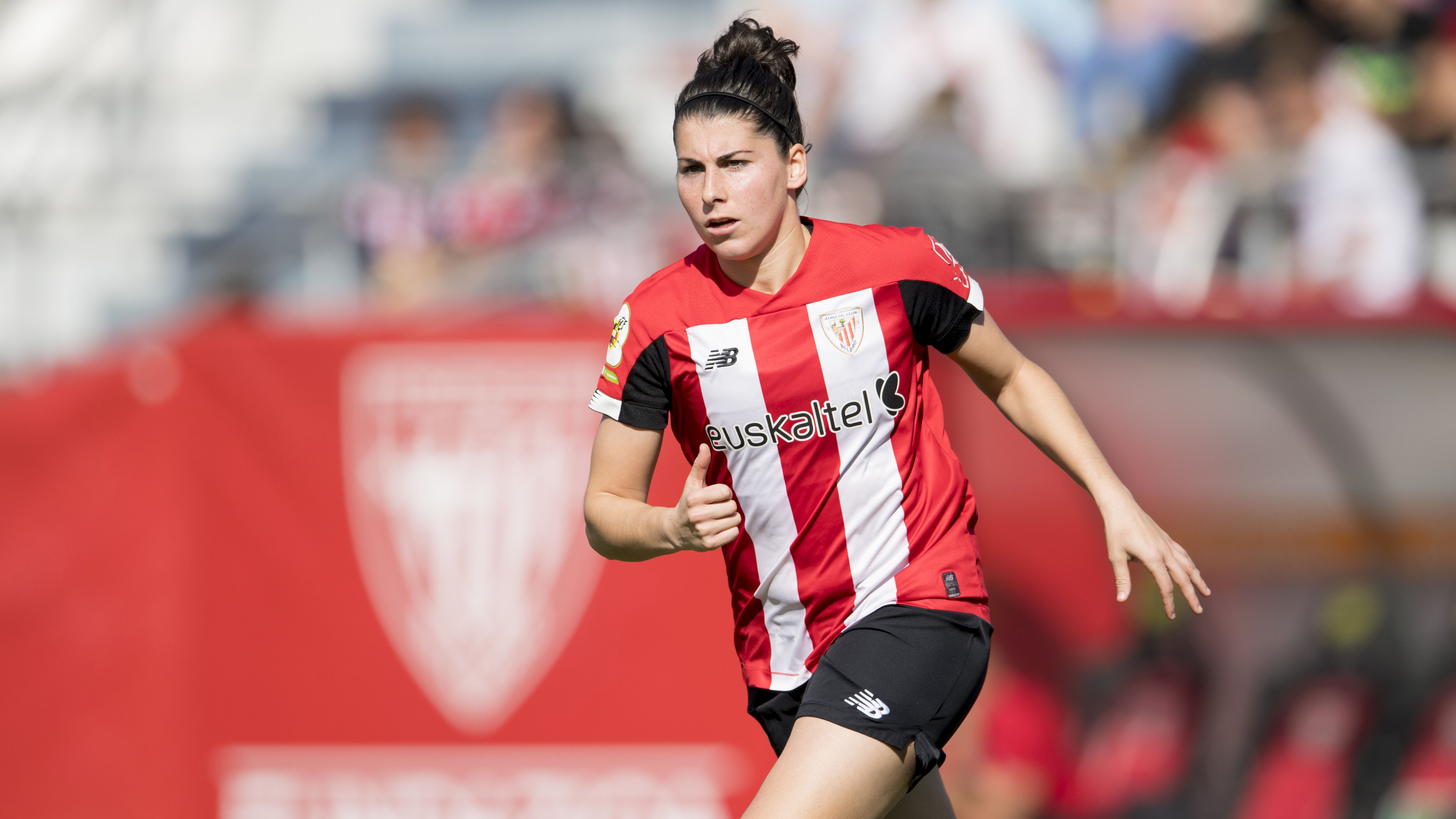 Lucía García played, last Sunday, her 100th official match with Athletic Club. The striker played all the minutes of the match that was held at Lezama against RCD Espanyol. She celebrated 100 matches with the red-and-white t-shirt. The striker from Barakaldo have played 18 matches at the League, 2 matches at the Cup and has scored 10 goals (9 at the domestic competition and 1 at the KO tournament).
So far, the international is breaking her own records, getting the best figures since she arrived to Bilbao in the 2016-2017 season, after leaving Oviedo Moderno. The red-and-white signed in January and February her best personal milestone – levelling the figures obtained before by Erika Vázquez, Gurutze Fernández and Nekane Díez- while playing five consecutive official matches (Madrid CFF, Valencia, Deportivo, UDG Tenerife at the Cup and Real Sociedad). During the last season, Lucía scored13 goals and her current figures foresee even better results for this season.
The red-and-white striker had the chance to take part in the France World Cup last summer with the absolute Spanish national team which is currently being led by Jorge Vilda (along with the red-and-white Ainhoa Moraza to play the She Believes Cup at the United States until March 12). Lucía will turn 22 next July and she extended her contract with the club until 2020 last November.