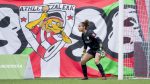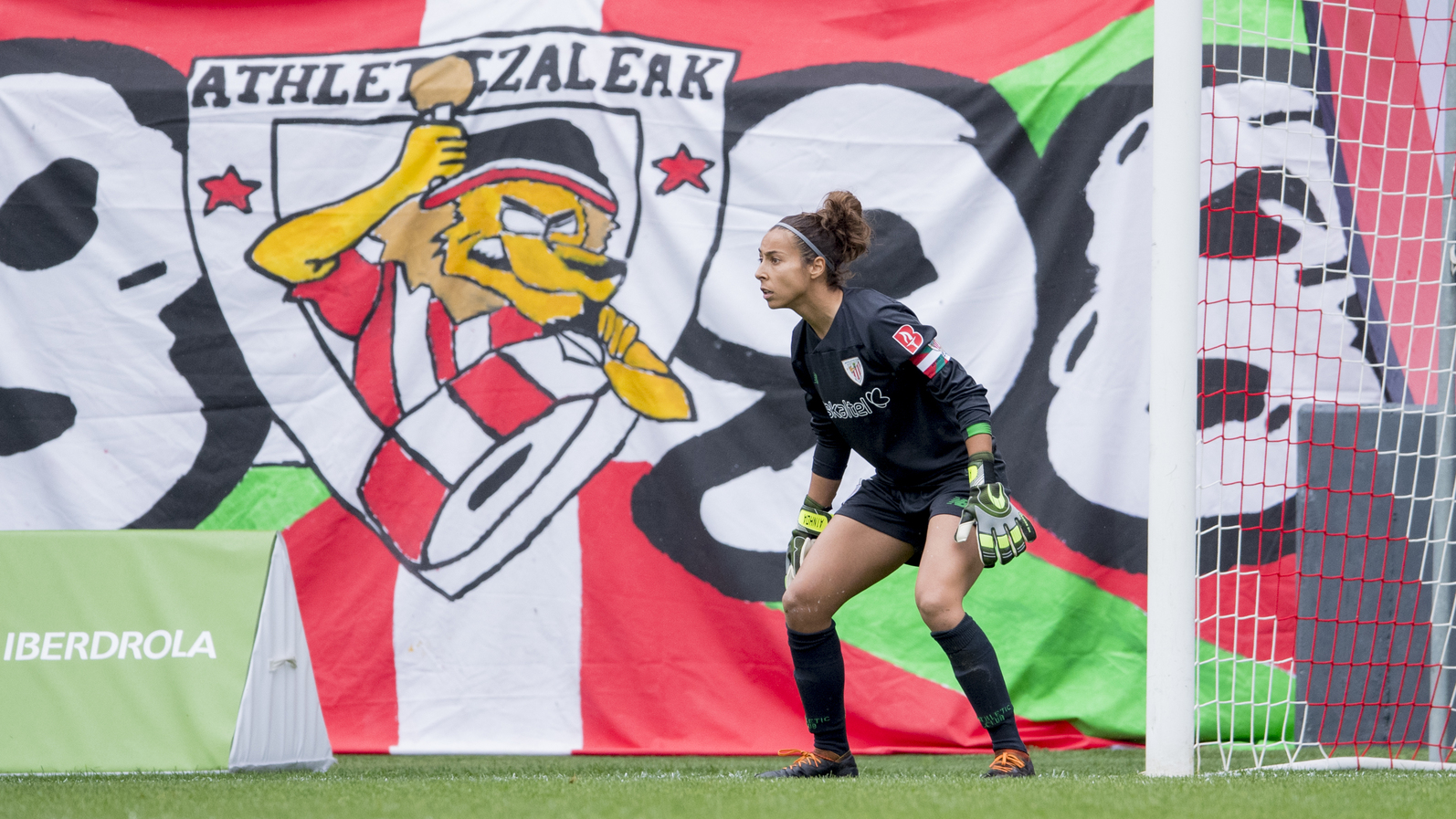 Ainhoa Tirapu (1984-09-04), Athletic Club's captain and goalkeeper, has decided she will hang up the gloves at the end of the season. During 15 intense campaigns, Ainhoa has undoubtedly left an imprint on women's football. A natural leader between the sticks and outside the pitch, the player from Navarre calls time on her sporting career, in which she has won two league titles and has played for the senior national team on 46 occasions. As a lioness, Ainhoa Tirapu has appeared in a total of 358 official fixtures, what has put her fourth all-time in the club's history.
Trained in S.D. Lagunak, in her hometown Barañain, Tirapu played for one campaign at Puebla de Badajoz before coming to Bilbao in the 2005-2006 season. By then, Athletic had already clinched three Superliga titles. Ainhoa made her debut as a red-and-white footballer on 9 August 2005 in a UEFA Women's Champions League match against Glasgow. She was 20 years old. The contest was played in Zeist (the Netherlands) and she wore the number 13 on her back in a clash that ended 6-2 in favour of the side then managed by Txabo Aragüés.
A season later, with Iñigo Juaristi, Tirapu won her first league title. The keeper was able to celebrate the lionesses' fourth league title at San Mamés. That season, Ainhoa settled in the First Division and has since idyllically kept her position between the red-and-white sticks. Her fine performance allowed her to make her debut for the Spanish National Team, where she played the 2013 EuroCup and the 2015 World Cup.
A decade after her debut, Tirapu got her second league title at the end of the 2015-2016 campaign. The player from Barañain gave her all, the side only conceded 15 goals in 30 matches. Although she does not hold the trophy, the captain is one of the footballers that has appeared in the highest number of the Copa de la Reina fixtures in women's history (28). She would have liked to make it this year, but coronavirus stood in her way.
Ainhoa has been more than an Athletic Club player. Committed to different causes, inside and outside the club, she represents her values to perfection. In her autobiography "Bizitza Eskukadaka", she narrates how her journey, coming to an end now, has been. As a woman footballer, she has taken the role as spokesperson in the fight for the first collective agreement for women's football, signed last February. Tirapu has been a charismatic high-flying goalkeeper and, from now on, she will remain an icon in the history of Athletic Club.
+