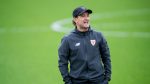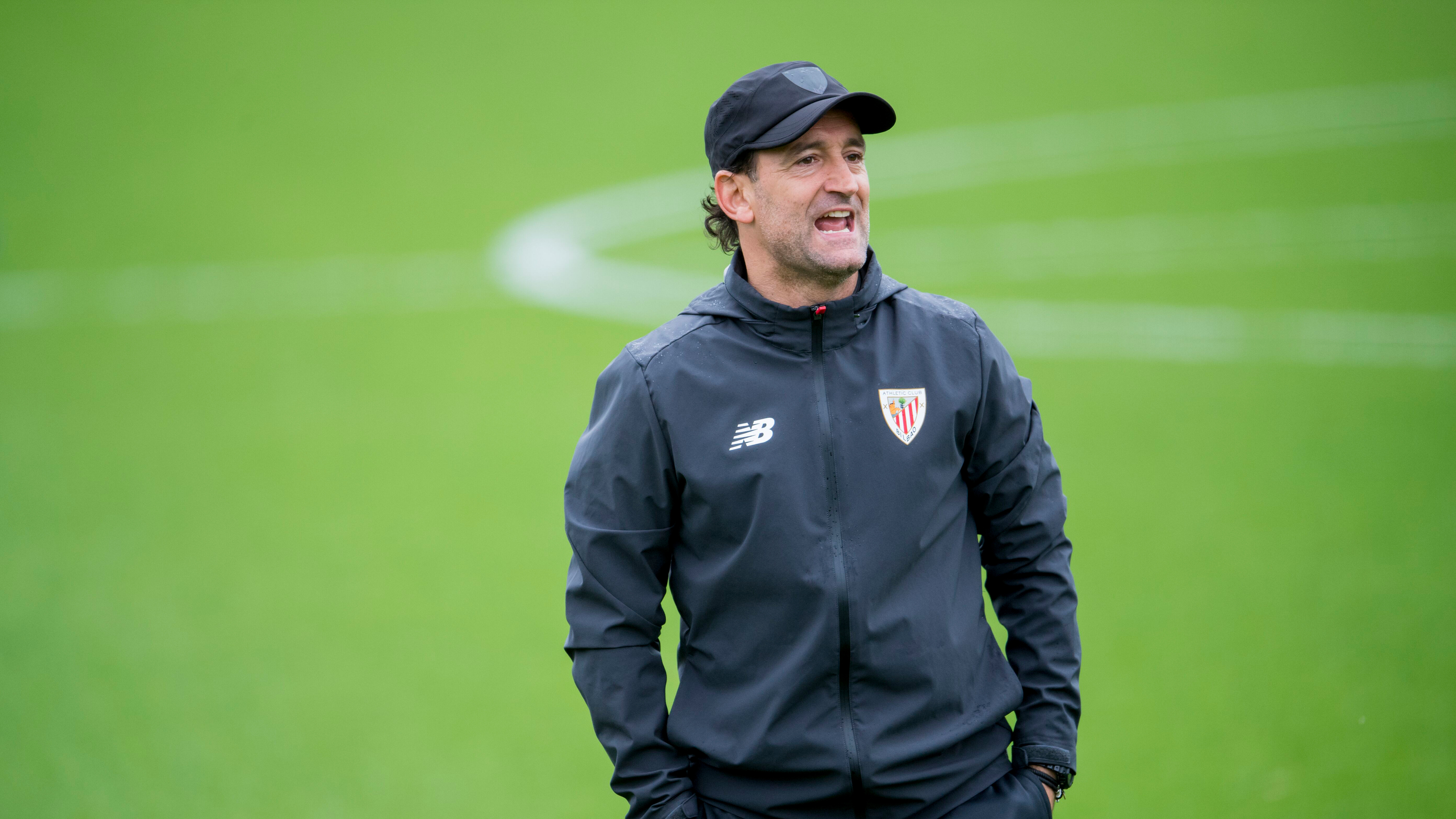 After the virtual press conferences of the players of our first two teams, today it is Joseba Etxeberria's turn. The coach of Bilbao Athletic has answered several issues asked by the media and supporters through our different official social networks.
Athletic Club signed Joseba Etxeberria from Real Sociedad when he was just 17 years old. This is how he describes it: "I felt a great joy. I knew I was coming to a great club, although I never thought so much of it on a social level. I am very grateful because it is not easy to trust so strongly in a junior player who has not proved anything".
After 15 seasons with our first team, Etxebe has "the sorrow" of not having been able to win any title, although he claims the merit of having been proclaimed "runner-up in the League, Copa and the Supercopa". He still remembers the feeling of his debut in front of our fans: "The first time you step on the Cathedral… those nerves on the stairs of the old San Mamés are never forgotten". When asked about his best moment as a footballer, he goes back to the year of the Centenary, "because of the many events that took place. We finished second in the league, when only two teams were qualified for the Champions League, and on the last day at San Mamés we beat Zaragoza 1-0 with a goal from me, the most important goal of my career".
From his period as a coach, he introduces himself as a technician who likes "fast football". "I am quite impatient: my players have to play at full speed, it is the hardest thing to be precise at high speeds, but this is what I want from my team, to be very fast in movement and intense in pressure. As for the system, the most used is 1-4-2-3-1, but also 1-4-3-3 and 1-4-4-2". Although Ernesto Valverde has been the one who has marked him most as a coach, "I was looking very much at Carlos Bianchi's Boca Juniors, I liked that Boca with Schelotto and with Palermo. Of recent times, the one I like best is Jürgen Klopp, but perhaps more at Borussia Dortmund than now at Liverpool, although it is also a spectacle".
Etxeberria has valued the good season of Bilbao Athletic and has referred to the work of forming a subsidiary team. "Ezkieta, Vencedor and Sancet have already made their debut with the first team. Others are having a great season, like Zarraga, Artola or Morcillo; Urain has been injured but he also has a great level. There is a group of players who are working hard to be able to get into the first team, but they will have to prove it".
With which footballer from another time would Joseba Etxeberria like to play? "With Txopo. Iribar is the biggest legend of our club, a reference at all levels".
+