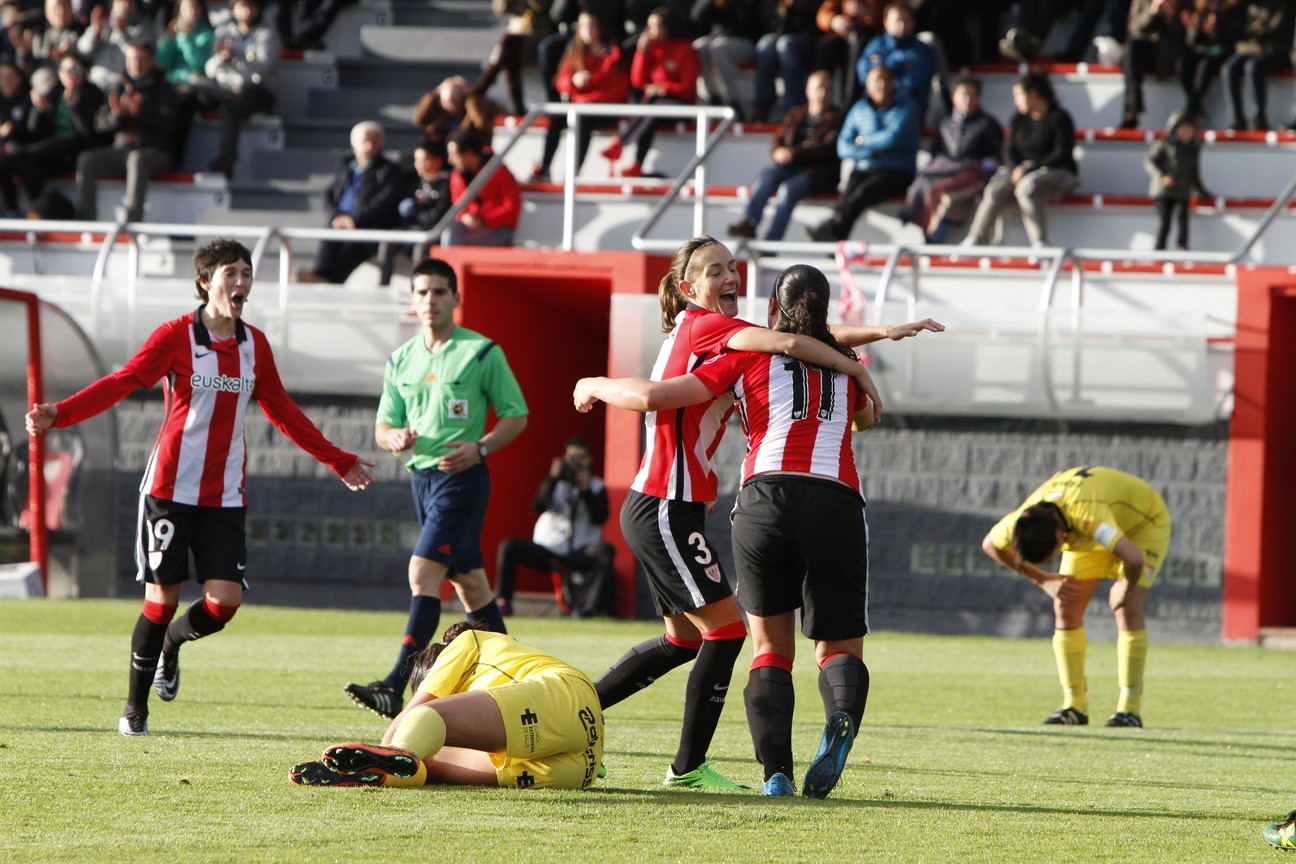 It was at the end of April 2016. Athletic Club were having a dream season and the 25th league match, against Santa Teresa, came after four consecutive wins. The contest ended with another victory. The lionesses were determined to fight all the way to clinch the title. Yulema Corres displayed her skills in the fixture against the team from Extremadura by scoring a brace, although more goals could have been added to their tally. The forward from Gasteiz had made her debut the previous season, appearing in all their league matches during that campaign and recording 14 goals.
In the clash against Santa Teresa, the Red and Whites opened the scoring with the help of some luck, as former lioness Joana Arranz scored an own goal on 10 minutes. Before the break, Yulema added to the scoring, making it 2-0. The goal was the result of an excellent play between Erika and Eunate, after which the full-back made an assist for Yulema, who masterfully finished it off. After the Interval, the forward increased the goal margin heading a fine cross sent by Maite Oroz into the net. Santa Teresa contributed to the scoring in the final stages of the game. A 3-1 win that took the lionesses one step closer to the championship title.
There were still five tough fixtures left to play before the first weekend in June, the date when the side managed by Joseba Aguirre were crowned champions after an outstanding season. In the 2015-2016 campaign, the record of consecutive victories won in women's football history was equalled, 12 games in a row, from the 4th to the 15th matchweek. A feat that had only been achieved once, from the 29thmatchweek in the 2011-12 campaign to the 6thleague match in the following season.
+