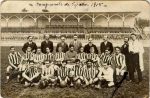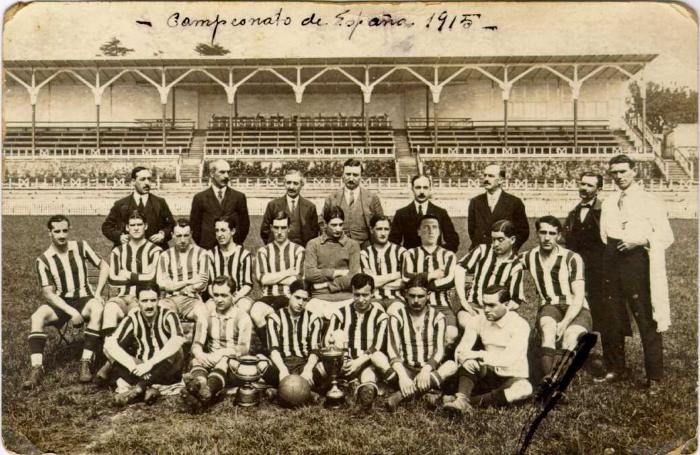 Today in 1915, Athletic Club lifted their seventh Copa trophy after winning the tournament final over RCD Espanyol (5-0). It was the second of the three consecutive cup titles won by the red-and-white squad between 1914 and 1916.
Apart from the lions' resounding victory at Amute in Hondarribia, the competition went down in history that season for the performance of one of our most important and renowned goal scorers: Rafael Moreno 'Pichichi'.
After knocking out Fortuna Vigo in the semifinals, the forward from Bilbao played a decisive role in the final, scoring the hat-trick that put the red-and-white side on course for the victory. Three important goals that contributed to an excellent goals per match ratio (0.93, having scored 83 goals in 89 fixtures) with which 'Pichichi' finished his careear.
Zubizarreta and Germán rounded off the scoring against Espanyol to lift Athletic Club's seventh Copa.