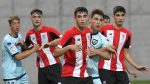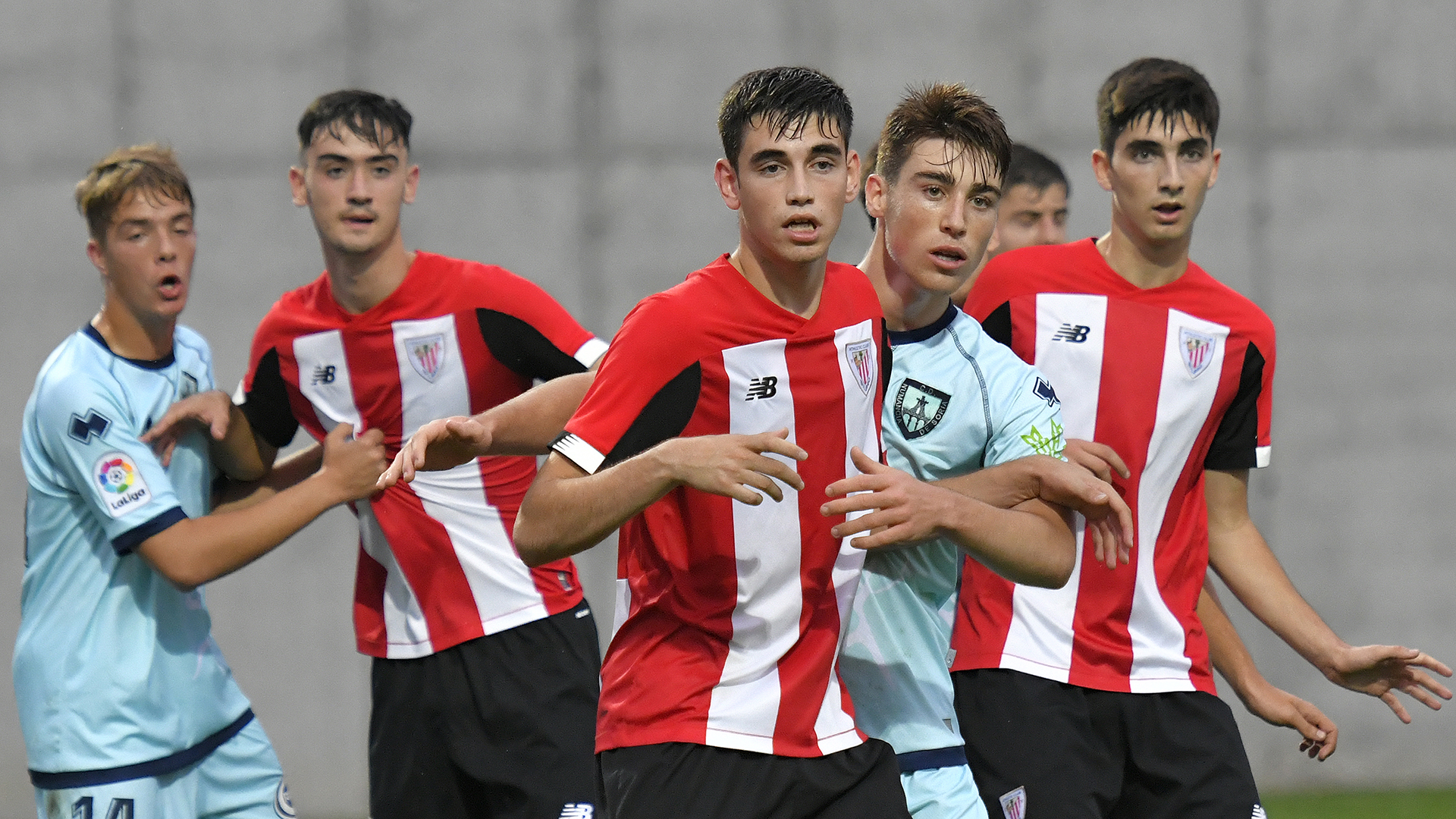 Athletic Club has notified the junior players in the División de Honor of their places for next season. Apart from Nico Serrano and Nico Williams, who will have a spot at Bilbao Athletic, there are thirteen players who will be promoted to the Third Division team and four who will end their association with the club.
The players who have been promoted to Basconia are: goalkeepers Ibon Ispizua and Unai Pérez; defenders Beñat de Jesús, Adrián Trespalacios, Iker San Vicente, Oier López, and Adrián Gomeza; midfielders Kepa Uriarte, Unai Vélez, Ander Laka, and Mikel López Goti; and forwards Manex Asategi and Iñigo López. Defender Mikel Mendibe, Iñaki Telletxea, and Beñat Gerenabarrena will continue being part of the Junior team in the División de Honor.
Meanwhile, goalkeeper Gorka San Nicolás, midfielders Rodrigo Esteban and Daniel Echavarri, and forward David Hernández, will end their association with the club.
Athletic Club would like to thank them for the commitment and dedication demonstrated defending our colours all these seasons, as well as to wish them the best of luck in their professional and footballing careers.