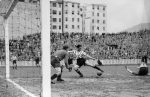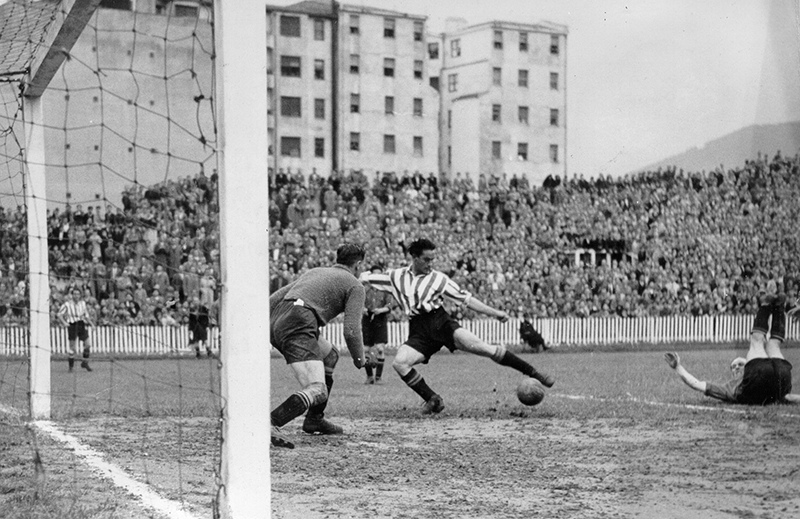 On May 14, 1939, exactly 81 years ago today, José Luis López Panizo debuted with Athletic Club in the Cup Basque derby against Deportivo Alavés lost 1-2 at San Mamés.
At 17, he was lined up as a starter by the coach, Perico Birichinaga. Despite Macala's goal, two goals scored by the visitors Garate and Elices gave the victory to the team from Vitoria.
The forward from Sestao defended our shield for 17 seasons, in which he played 413 matches and scored 169 goals. In addition, between 1939 and 1951 he won a League, four Cups, twice the Regional Championship and on another occasion the Eva Duarte Cup.
But beyond the titles, Panizo has gone down in the history of our club as one of the most remembered footballers and a member of the glorious forward formed by Iriondo, Venancio, Zarra, Panizo and Gainza.
Photo: AC Museoa