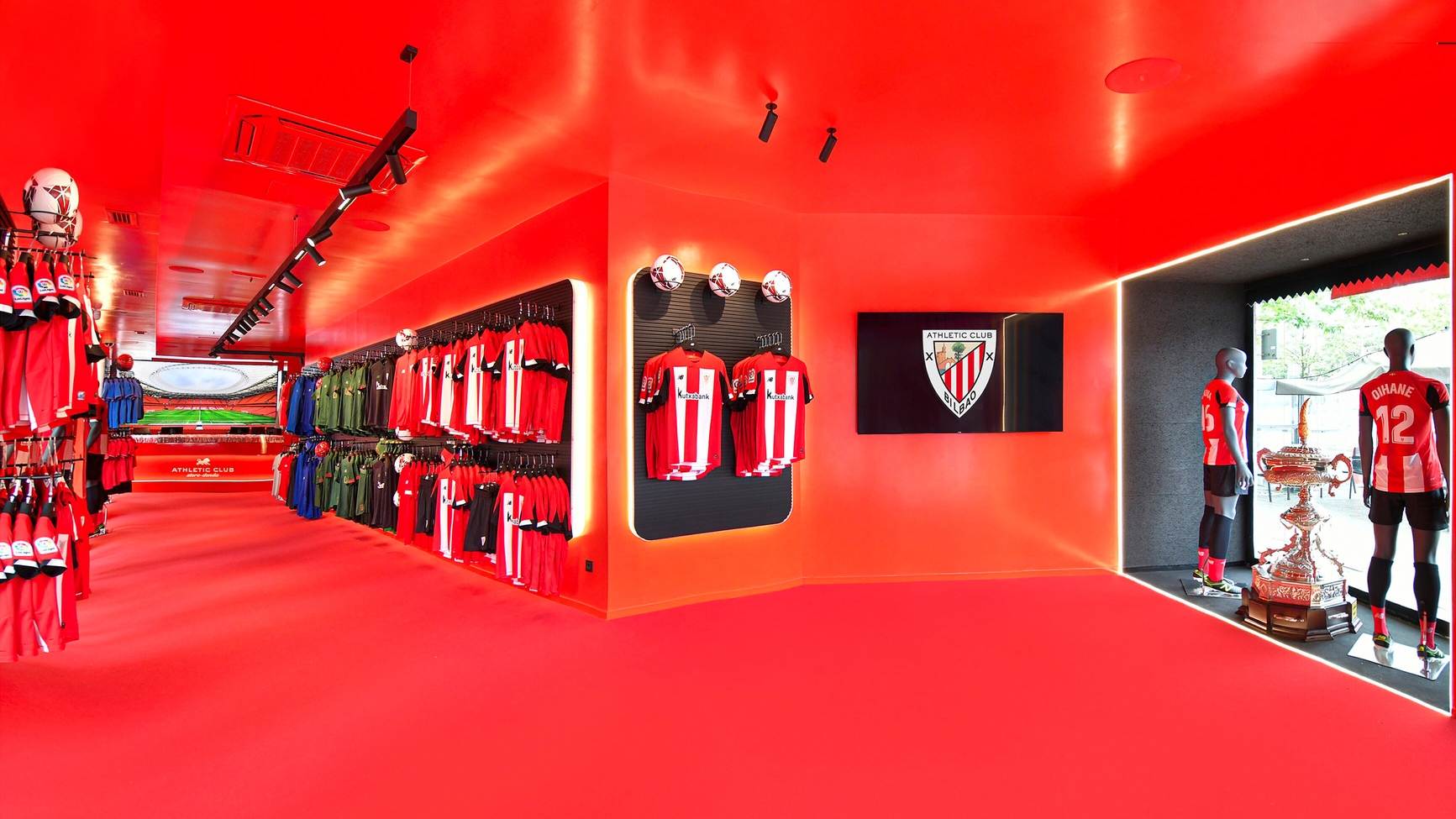 Athletic Club's new official shop located in the tourist heart of Bilbao opened its doors today at Alameda Mazarredo 65. The Club's new store, which stands out on the outside due to its striking red colour, is now offering supporters and visitors a new and innovative spot in which they will be able to find the full range of Athletic's official products.
With an interior that reminds us of the San Mamés changing room tunnel, the new shop will offer all the services of the existing official stores of San Mamés, Alameda Rekalde and Bidebarrieta in Bilbao and Max Center in Barakaldo, including the Click and Collect option, through which purchases made through the online store can be conveniently and quickly collected at the establishment.
The inauguration – logically reduced due to the limitations of the current health situation – was attended by the Mayor of Bilbao, Juan Mari Aburto and the President of Bilbao Dendak, Rafael Gardezabal, as well as representatives of the Athletic Club headed by its President, Aitor Elizegi, amongst others.
Athletic Club's new shop, at Alameda Mazarredo 65, will be open from Monday to Saturday from 10am to 2pm in the morning and from 4:30pm to 8pm in the evening.
+
Galleries
Other galleries
Videos
Audios
Attached
Technical sheets
Links