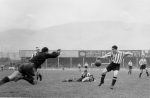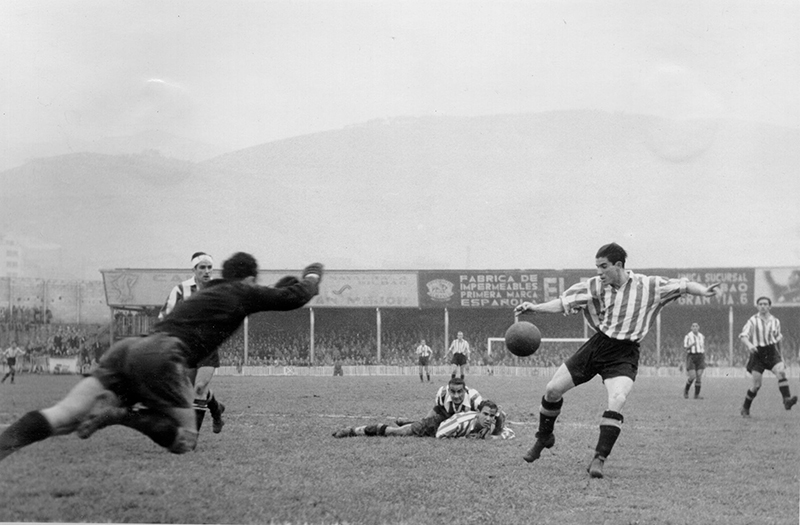 Today is 61 years since Agustín 'Piru' Gainza Bikandi retired from Athletic Club. It was in a Cup match played at San Mamés against Real Madrid CF on May 17, 1959.
'One Club Man', Gainza stayed at Athletic for 21 seasons in which he played 494 official games and scored 152 goals. He is our sixth player with most games and the ninth top scorer. He won two Leagues, seven Cups, a Regional Championship and an Eva Duarte Cup.
His idyll with the Cup deserves a separate chapter. The footballer from Basauri played 99 games in this competition, a record until Andoni Zubizarreta beat him and reached 104. Apart from his seven titles, he scored eight goals in a single match against RC Celta in 1947.
Iriondo, Venancio, Zarra, Panizo and Gainza. One of the components of the probably most mythical forward-lines in the history of our club debuted at 16 years old and retired 11 days before turning 37.
Photo: AC Museoa