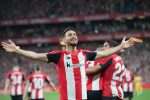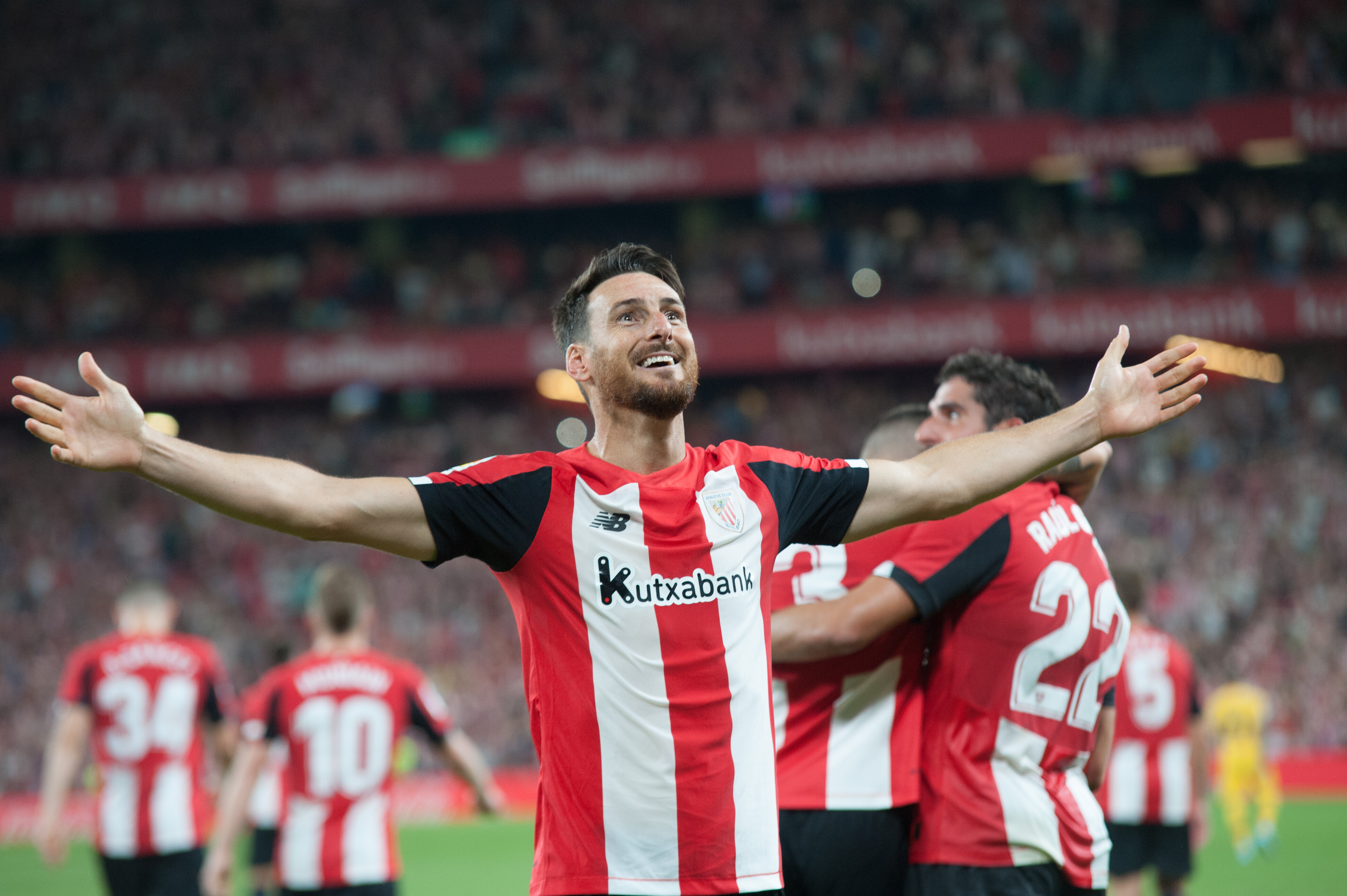 Aritz Aduriz, Athletic Club's top scorer in the 21stcentury, has taken the decision to hang up his boots. The striker leaves the red-and-white ranking with no less than sixth position with 172 goals. He joins a list full of myths along with Zarra (335), Bata (208), Dani (199), Gorostiza (196) and Iraragorri (179).
The player from Donostia will remain in history as one of Athletic's most charismatic centre-forwards, off the field and on the pitch, where he has drawn impressive shots. Among the most stunning pictures are those of the header shots, always supported by his enormous jumping skills. Four of his goals made it possible for the lions to win the 2015 Super Cup by a 5-1 victory over Barcelona, with Messi at the helm. He has this title and a bunch of European qualifiers under his belt, including one for the Champions League.
His performance grew unbelievably at the age of 30 after breaking several longevity records. He joined Antiguoko in 1998, and then played at Aurrera de Vitoria and Bilbao Athletic. Afterwards, he made his debut in the first team under Jupp Heynckes, in a match against Amurrio (Cup), in September 2002. That rival team boosted and marked his career, as he scored his last goal with an unforgettable overhead kick 'a la chilena' on the first day of the League.
Aduriz left Lezama for the first time to grow up in Burgos, he was an idol in Valladolid (where by a wink of life he has played his last minutes as a lion), he returned without hesitation to Athletic in a delicate moment in the 2005-06 winter market to help get him out of the risk positions and later on, he was transferred to Mallorca in 2008, where he also triumphed. After this, he moved and played for Valencia, where he spent two seasons. Soon, the red-and-white club called him up again for a third spell, that was during Bielsa's second year.
His career since then (eight seasons) has been spectacular. He leaves a tremendous legacy and unforgettable pictures such as his five goals at San Mamés against Genk. It is a pity that Coronavirus has forced him to miss the final Cup against Real Sociedad, which was an extra motivation and a fitting end to his career. Raising that Cup was his dream, but he will be there breathing life into it. It is yours too.
+