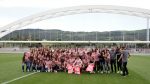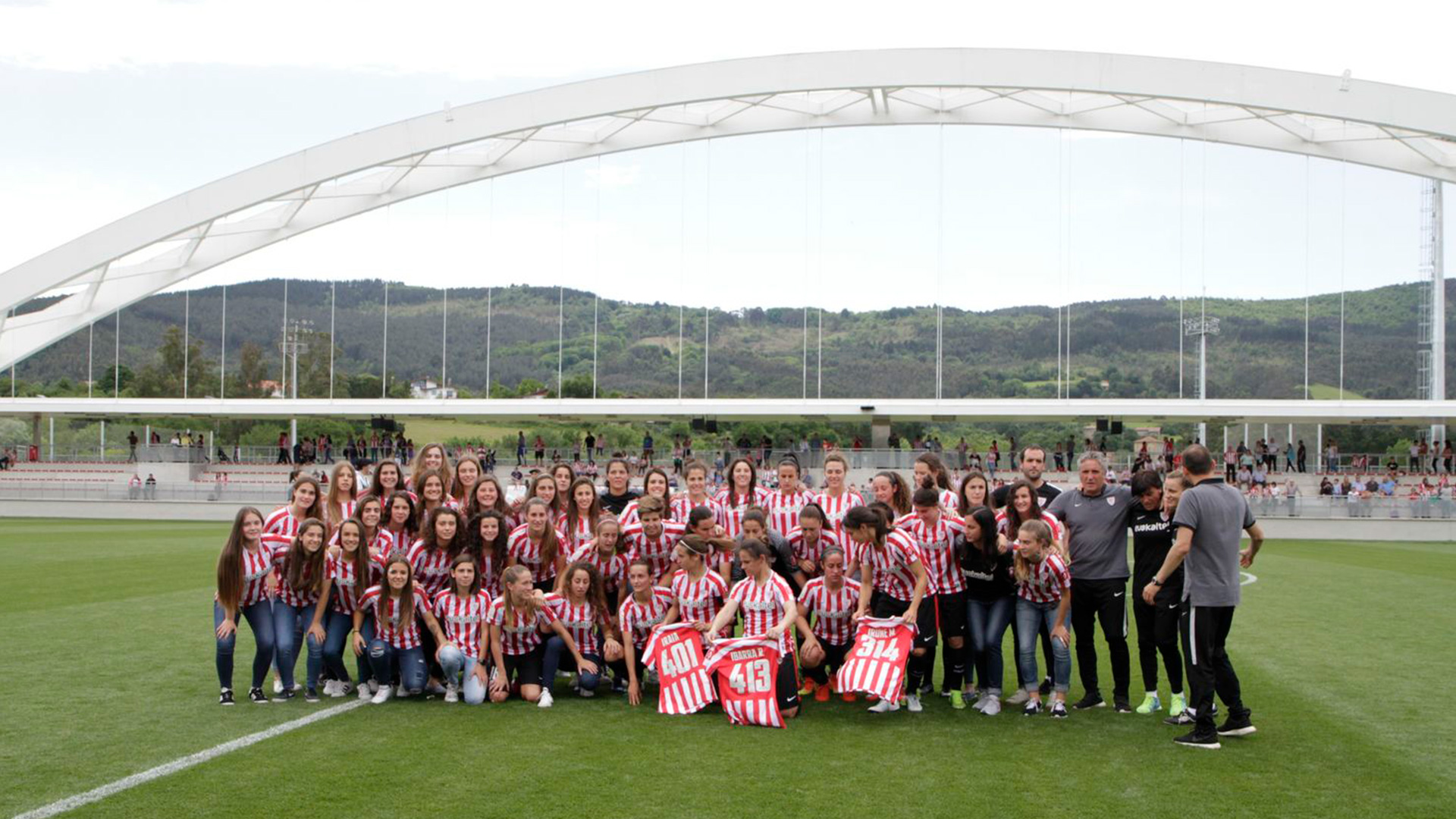 It had been a year since Eli Ibarra, Iraia Iturregi and Irune Murua won the last league title of Athletic Club. At the end of May 2017, the three historic lionesses agreed to put an end to their long red-and-white career after more than a decade at the club. On the last day of the 2016-2017 season, the three players said goodbye to the supporters in Lezama. Joseba Aguirre's players wanted to finish the season with a victory at home and received RCD Espanyol from Barcelona. The three of them were in the starting eleven captained by Iraia.
The "perico" team took the lead in the 31st minute. In the second half the farewells began. Eli Ibarra was the first to be substituted. The Athletic Club's historic attacker, on the verge of tears, held her hands up to the head in a movement that indicated that it was time to say goodbye to the field. Irune Murua would be the second to leave the field shortly after the match was drawn. The '9' left her place to Yulema Corres. Emotion was running high in the stands in Lezama, between goals and applause. Iraia Iturregi gave a great assist for Erika to make it 3-2 before giving her bracelet to Vanessa Gimbert, with whom she merged in a hug as she left the field.
At the end of the match, the team-mates and the youth academy players made the hall of honour. Before the aurresku, the president Josu Urrutia gave them a commemorative shirt with the number of official matches played by each one. 413 for Eli Ibarra; 401 for Iraia (who played a Queen's Cup match two weeks later and ended up with 402) and 314 for Irune Murua.
There was a big farewell for the three historic players. A very young Oihane, Valdezate or Azkona, players of the subsidiary at that time, contemplated the scene timidly just to the rest of their partners. The departure of Iraia and Eli marked the end of a cycle; they were the last two survivors of Athletic's first women's team that started out on October 6, 2002, in First Division.