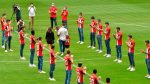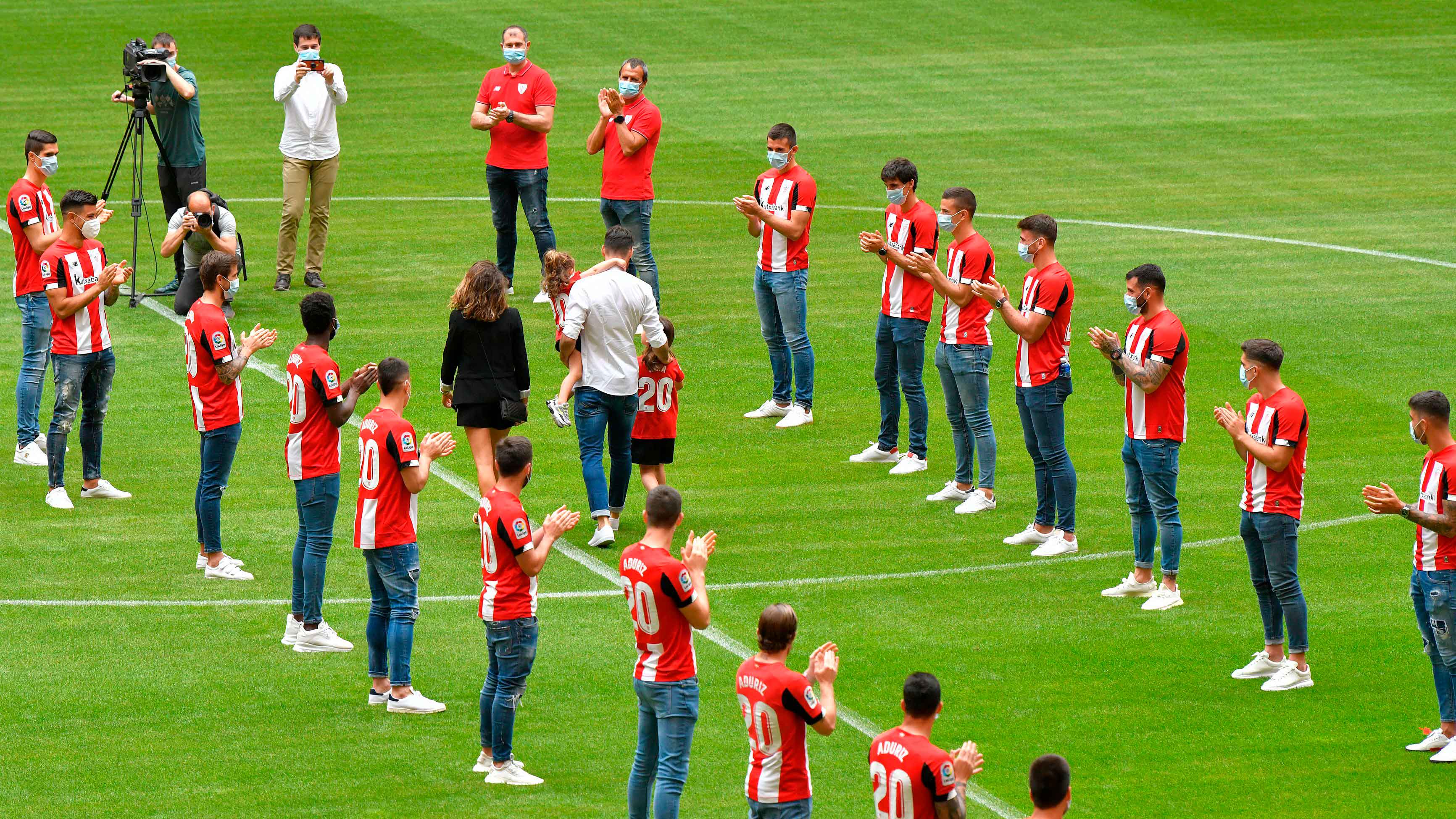 The farewell to Aritz Aduriz at San Mamés, surrounded by his family and teammates, has not gone unnoticed by football.
Prestigious media from around the world collect images both of the announcement of the farewell of our myth and of the special act of yesterday. Thus, the British The Guardian refers to "an exceptional case" and the American The New York Times recalls in its pages that "the link between Athletic players and their fans is rare; the club is an exception in the hyperglobalized market of world football".
"He said goodbye on the court", headlines the Argentine newspaper Olé. From Mexico, FOX Deportes uses Aduriz's photography from behind, in which he sees his teammates listening attentively, and highlights the "emotional moment with his family and club figures". The Paraguayan medium Tigo Sports highlights the video projected on the San Mamés video scoreboards: "The 20 best goals of the player who has worn the number 20 on his back. From the first one that scored against Real Sociedad to the last one that he scored against Barcelona, right in the goal he was".
Aduriz has also reached Africa and Asia. From Nigeria, Brila presents him as "one of the best and most beloved strikers in LaLiga", while the Indian newspaper Sportstar highlights his "unforgettable career" and "the special tribute received at San Mamés".
Other important mass media that cover the coverage of this historical event are the following:
LA GAZZETTA DELLO SPORT (ITALY)
VOETBAL INTERNATIONAL (NETHERLANDS)