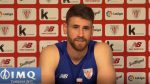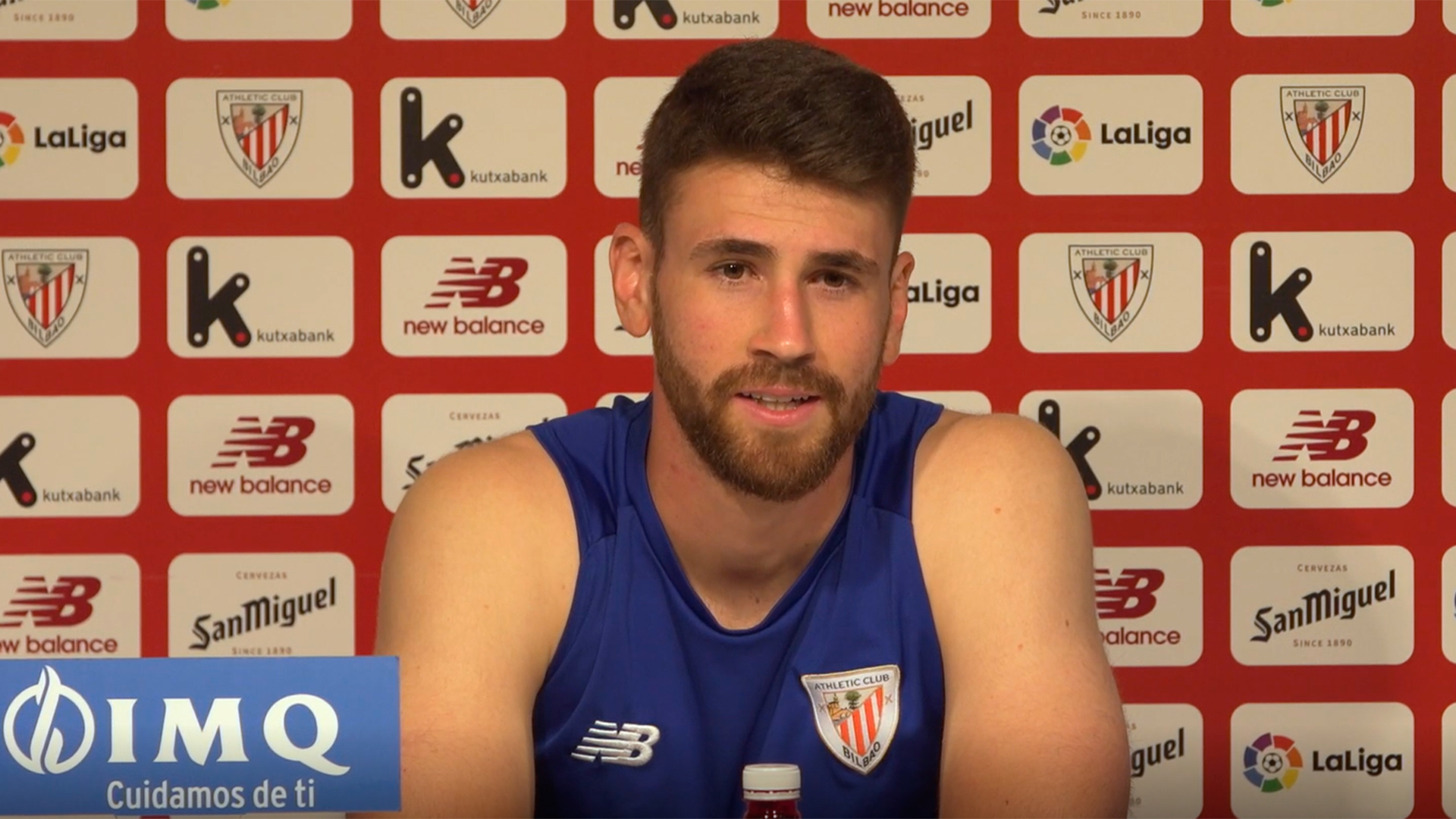 Athletic Club's goalkeeper Unai Simón has spoken in the Lezama press room this morning. The player from Álava began by thanking "the normality that is gradually recovering. There was that happiness for touching the ball again but also for being with the teammates again". Despite the work done at his home during the confinement, the goalkeeper "missed throwing you back on the ground, flying, taking off and stopping balls".
Regarding the return to LaLiga without supporters, Simón wanted to assess the obvious disadvantage: "We see Athletic's fans as they are, the importance that they have in all the matches we play at San Mamés. The one who adapts first will be the one who achieves the objectives". But he has also brought out a positive reading: "When we play away, that is an advantage we have".
"I was very happy with the dynamic I was following, and the team's as well. We work to recover the physical form we had, or even better, to try to qualify for playing European competitions".
+