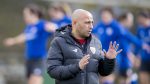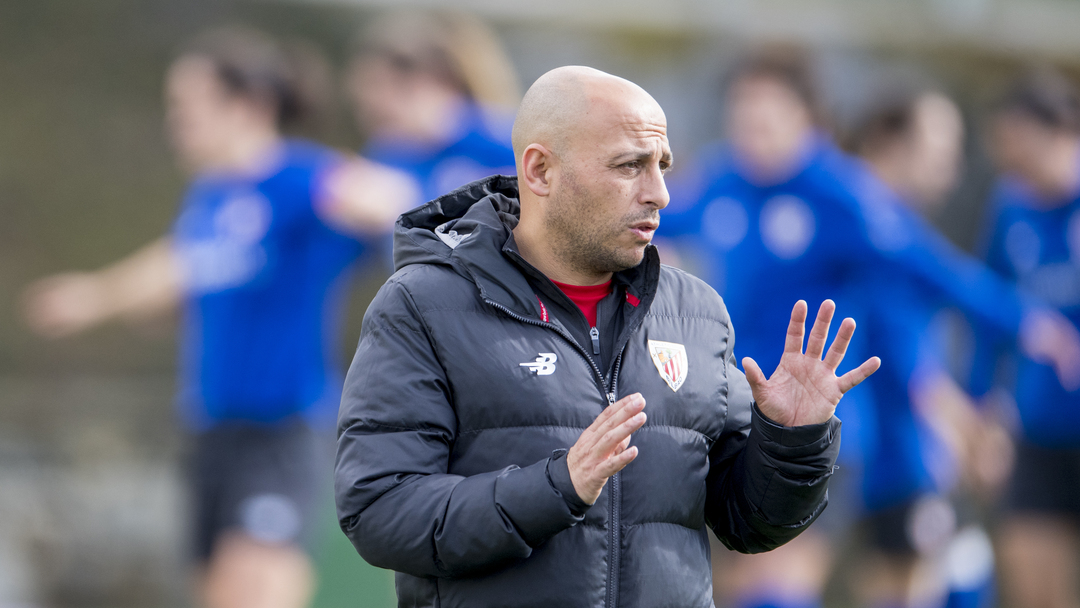 Angel Villacampa has appeared before the media online after having announced his renewal last week for one more season with Athletic Club. The coach of the women's first team has appeared content after knowing he will be leading the red-and-white team in the 20/21 season at the Primera Iberdrola. Villacampa has highlighted 'the pride of continuing to belong to this great family and keeping being attached to a club as big as this one. The League has ended in a very atypical way and the break took place at our best moment. I feel we have not finished the work yet. We got there with a lot of enthusiasm, but we have more motivation now. We know that returning to the competition will be difficult after such a long period of inactivity and it will be a major challenge. It's flattering for me that a club like this one keeps trusting me and being able to train this team'.
The team plans to return to training over the next three weeks, during which time the appropriate sanitary measures will be taken to return to contact with the ball. 'I think we should go back because being able to do what we love is part of our life. We have to act professionally, just as the club treats us'. The objective is clear: to reach a pre-season, yet without a specific date, in the best possible physical condition.
As for the end of the Primera Iberdrola , the red-and-white coach said he would have loved to have been able to finish the competition: 'The president of the RFEF announced the end of competitions that did not have a playoff. In women's football, at national level, they will play. It's a difficult and complex decision; I wouldn't have liked to be in the place of the decision-makers because there will always be someone who disagrees with them. We have complied. They think it's the best thing for everyone'. Primera Iberdrola ended last March and it is not known to what extent women's football will be affected. 'We don't know what will happen. Whether the trend of signing foreign players will continue. We are witnessing some movements in some teams and it seems that the crisis will not prevent the growth of women's football. I wish so because it's been hard for us to take that step forward to go backwards now'.
Generation change
The coach fondly remembered Ainhoa Tirapu, who announced her retirement a month ago: 'It was a source of pride to have a player like her in the dressing room' and referred to the new goalkeeper, Amaia Pena: 'She has the size and qualities, but also the ambition and desire to improve. With her, we are also seeking that generational change'.
Next season, the lions will be playing the semi-final of the Queen's Cup (Copa de la Reina) which is pending, against EDF Logroño. Great challenges lie ahead for a group that this year has included young faces and debutants. 'When we had the break we had the Cup semi-final and the team was in clear projection. To see that Moraza and Lucia have gone with the senior team, along with Damaris, Azkona and Maite as young talents. In addition, three players who became important have gone from A to B as the case of Oihane, Valdezate and Azkona. We have had debuts of players from B. We feel that we are in that process of rejuvenating the squad or giving opportunities to players from the affiliate who have proven to be very valuable for our future. I feel I need to know how far we can go'.