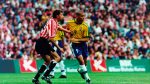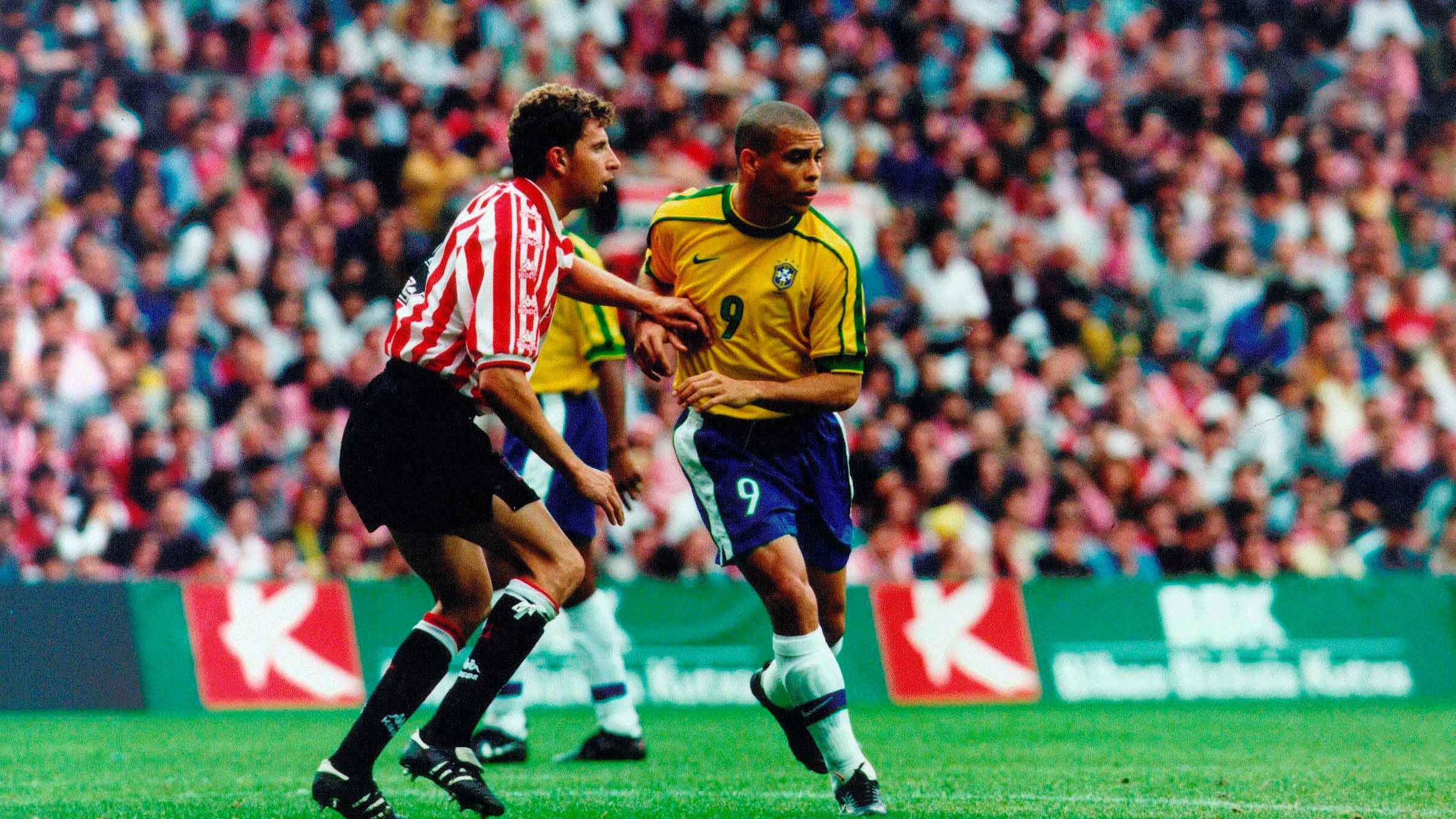 On 31 May 1998, San Mamés welcomed a friendly match against the mighty Brazilian national team, featuring players such as Ronaldo or Rivaldo, putting the finishing touch to the year of the club's centenary in 1998. The expectation for watching the Canarinha was huge and full attendance was recorded at La Catedral to enjoy the performance of a Brazilian side who had won the USA World Cup 4 years before, and who were getting ready to regain the title that very summer in the 1998 FIFA World Cup in France. The Brazilian national team made it to the final that year, where they faced the World Cup hosts, but were not able to clinch the title for a second time in a row.
Brazil did not manage to get a win in the friendly at San Mamés either on that 31st May in 1998. Despite having a brilliant squad, with players such as Roberto Carlos, Ronaldo, Bebeto, Rivaldo or Cafú, Mário Zagalo's lads could not get more than a one-all draw in Bilbao. Carlos García put the lions ahead in the score on 19 minutes, who kept their advantage for more than half an hour. The equaliser did not arrive until the second half, a goal scored by Rivaldo on 50 minutes that settled the outcome.
Athletic Club 1 – Brasil 1. San Mamés. 31/05/1998
ATHLETIC CLUB: 1. Valencia, 2. Lacruz, 3. Lasa, 4. Carlos García, 5. Ferrerira, 6. Urrutia, 7. Javi González, 8. Nagore, 9. Ziganda, 10. Alkiza, 11. Jorge Pérez. Replacements: 12. Huegun, 14. Jose Mari, 15. Larrazabal, 16. Mario, 17. Sendoa, 20. Urzaiz.
BRASIL: 1. Taffarel, 2. Cafú, 3. Aldair, 4. Junior Baiano, 6. Roberto Carlos, 17. Doriva, 5. Sampaio, 7. Giovanni, 10. Rivaldo, 20. Bebeto, 9. Ronaldo. Replacements: 13. Zé Carlos, 18. Leonardo, 19. Denilson, 21. Edmundo.

Photos: Athletic Club Museoa
+
Galleries
Other galleries
Videos
Audios
Attached
Technical sheets
Links