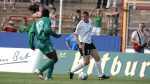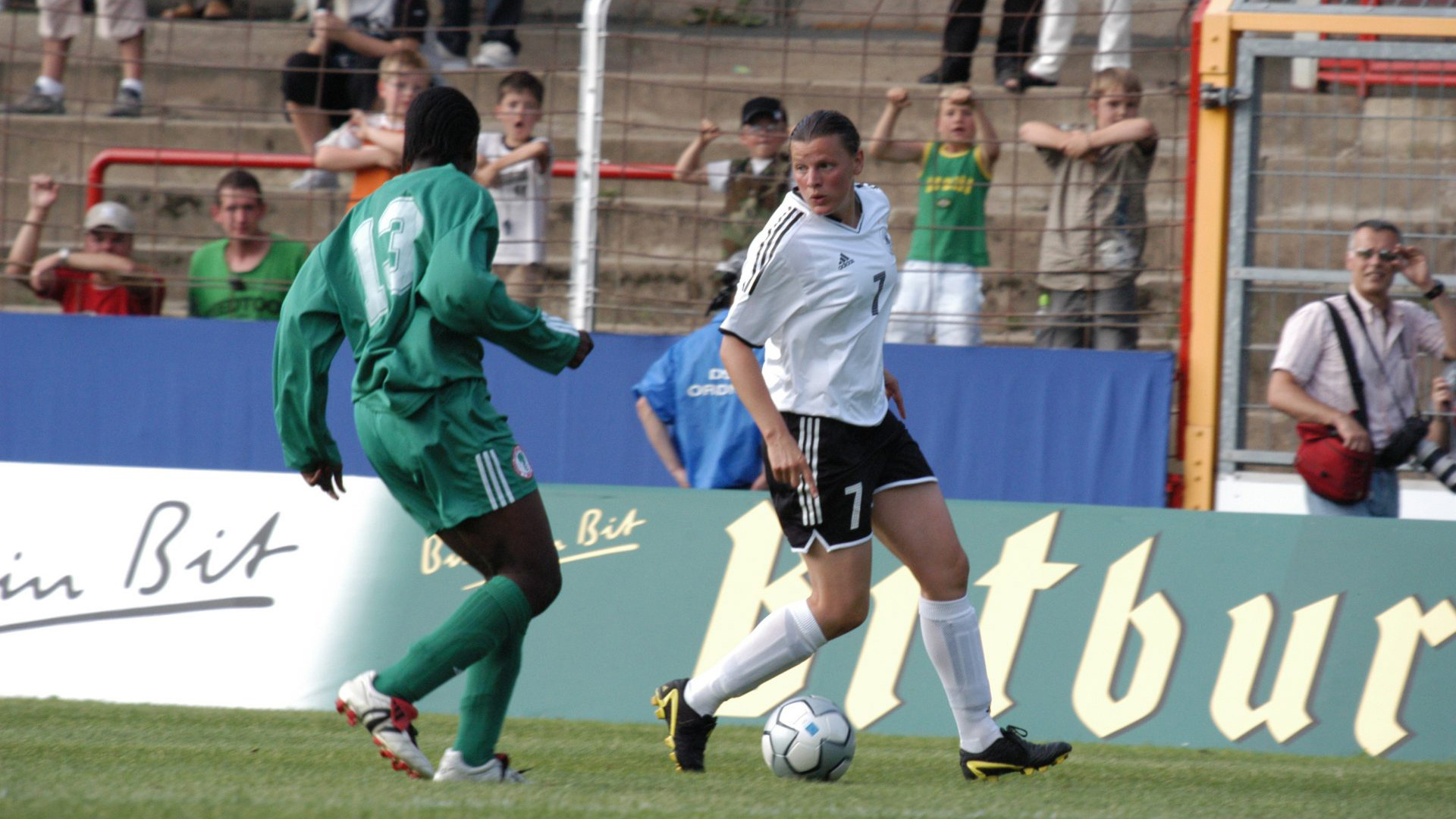 The German midfielder spent her entire professional career at the prestigious German club 1. FFC Frankfurt, from her early debut in 1993 to her retirement in 2009. Sixteen seasons riddled with successes that make her one of the greatest references in the history of women's football.
World champion with the German national team in 2003, three-time European champion in 1997, 2001 and 2005, bronze medal at the 2004 Olympics, Pia Wunderlich was international for 12 consecutive years (1993/2005), accumulating 102 internationalities and scoring 21 goals. Her record with 1. FFC Frankfurt is just as brilliant, having won 3 UEFA Women's Champions League championships, the top European competition, in the 2001/02, 2005/06 and 2007/08 seasons. Likewise, Pia Wunderlich won with her club 6 women's Bundesligas, the German first division, in 1999, 2001, 2002, 2003, 2005 and 2007, as well as 7 DFB-Pokal, the women's Cup tournament, in 1999, 2000, 2001, 2002, 2003, 2007 and 2008.
With the number 7 on the back, the former German football player stood out for her speed and her ability to dribble. Her deployment on the field allowed her to cover the entire strip of the midfield, and thanks to her height (1.73 cm) she also excelled in the air. In 2008, a ligament injury to her right knee suffered while playing in the Women's Champions League semifinals against the Italian team ASD CF Bardolino led to her absence for more than six months and her subsequent withdrawal.
Pia Wunderlich succeeds former Swedish Umeå IK football player Malin Moström as winner of the One Club Woman award, the most important recognition awarded by Athletic Club. Interestingly, Pia Wunderlich and Malin Moström faced each other in the 2003 World Cup final played in the United States. After the draw 1-1 in regulation time, the German team won thanks to a golden goal in overtime. The two One Club Women also crossed paths on several occasions in the Women's Champions League, contesting the championship in three finals. In two of them the Germans prevailed, 2002 and 2008, and in one, 2004, the Swedes. The 1. FFC Frankfurt is the second team with the most wins in the UEFA Women's Champions League, four championships, two fewer than Lyon (Olympique Lyonnais Féminin).
+