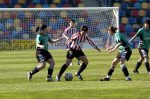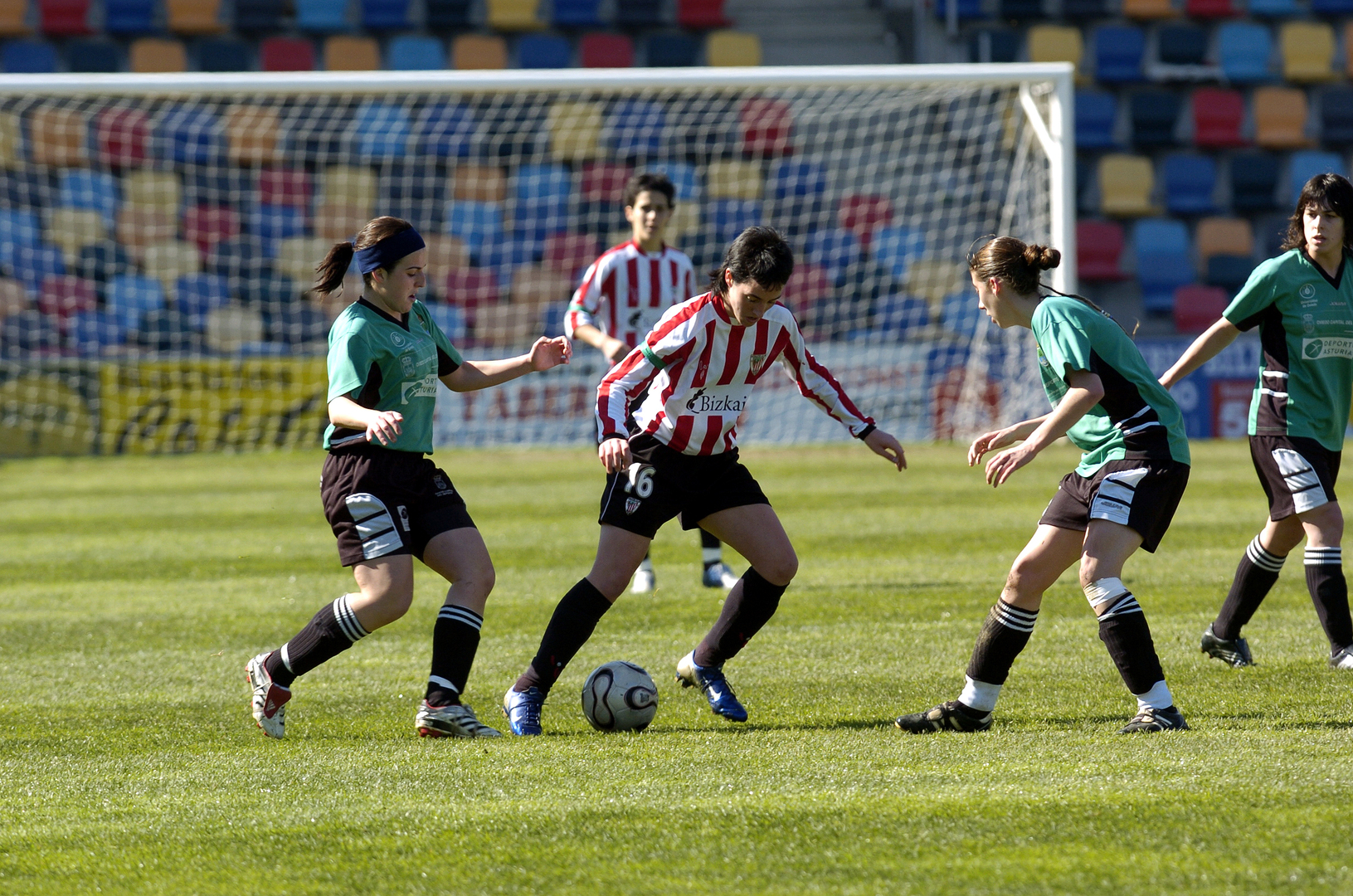 "I ended up liking football more than tennis. Tennis is a sport in which you are always alone; wins and defeats are only yours". This is how Amaia Olabarrieta answered when asked whether she regretted having left her promising tennis career to dedicate her full attention to football. The former lioness made her debut in an official game 16 years ago today, wearing Athletic Club's shirt for the first time in a Copa de la Reina match against Sabadell. After that day, she was active for 13 seasons and she appeared in a total of 232 clashes, scoring 32 goals. The player from Lezama suffered from repeated injuries during the last years in the team and the rupture of her anterior cruciate ligament in 2014 was the final straw, an injure that put an end to her career as a top-level sportswoman. Amaia -currently in charge of Athletic Ladies Youths- was engaged in different sport disciplines from a very early age.
When she was only two, she could already ride a bike without training wheels. She played pelota and did gymnastics. She also enjoyed five-a-side football and finally she took up tennis. Gradually, the ex-lioness became more and more fond of the courts. At the age of 11, she began her training at club Bizia Kirol Taldea from Lezama, and her passion was such that she had a court built in her own backyard. There the Athletic's ex footballer had some extra practice helped by a personal tennis coach. Those extra training hours and all the effort she was making took her to compete at a high national level. As a teenager Amaia Olabarrieta was a promising tennis player.
It was at the age of 17 when a high-performance centre tempted her to go to Barcelona to progress further in her professional development, but the player from Lezama chose not to leave and stayed here. She was destined to make a place for herself in the history of Athletic. Amaia started playing football at Bizkerre in Getxo and three years later she received Athletic Club's call. On 4 July 2004, she made her debut as a lioness at the age of 21, under Iñigo Juaristi's management.
Amaia Olabarrieta ranks tenth in the list of footballers with the highest number of appearances in history, having also won three league titles (2004-2005, 2006-2007 and 2015-2016). Both as a lioness and as a tennis player, Amaia always showed her inner competitive spirit on the pitch. Nowadays, the youngest generations of players in the club are learning under her management.