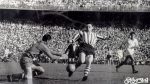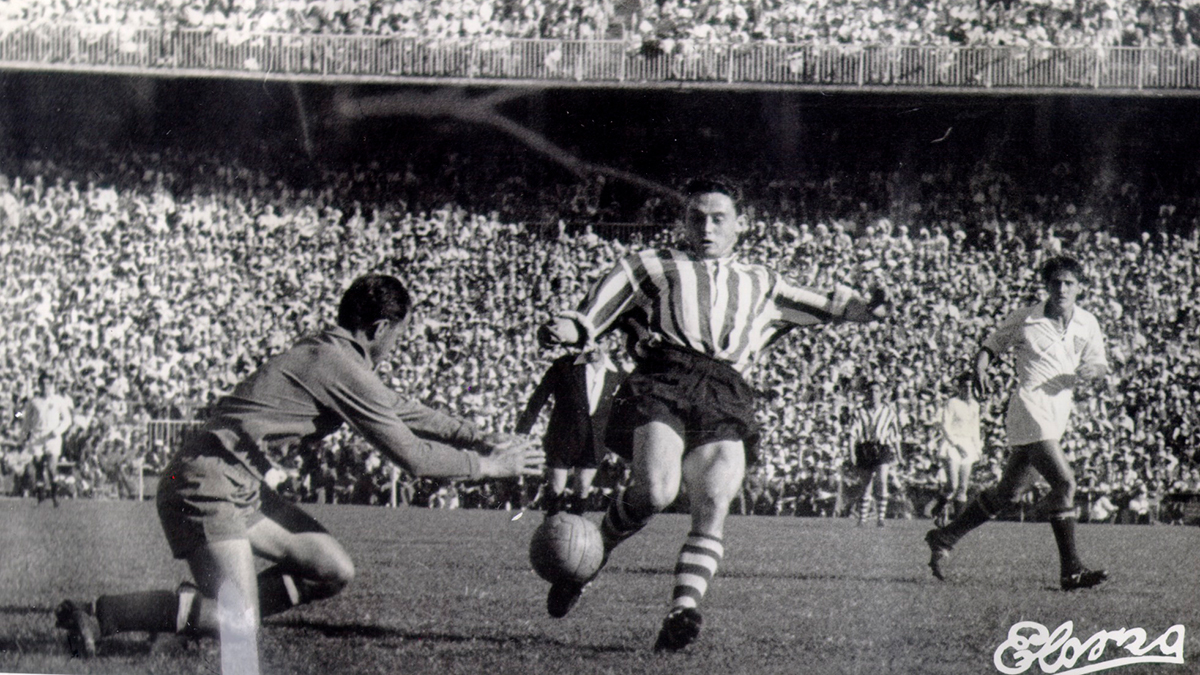 On June 5, 1955, at 5:30pm, Athletic faced Sevilla FC in the Copa final held at Santiago Bernabéu in Madrid. In that 51st edition of the Copa, Uribe scored in the 70th minute, and that single goal was enough to win and lift the trophy.
On the way to the final the lions faced Murcia in the round of 16, Hercules in the quarter-finals and FC Barcelona in the semi-finals. The first leg of the semi-finals took place on May 22 in Barcelona, at Les Corts, and thanks to the goals of Artetxe (19′) and Gainza (32′) Athletic won by 2 goals to 0. The second leg was played at San Mamés and the hosts took a two-goal lead thanks to goals from Arieta I in the 44th minute and Canito in the 50th. But FC Barcelona managed to recover and draw thanks to a double from Kubala (70' and 75'). Athletic was able to control the match and qualified for the final to be held just a week later in Madrid.
Athletic had not won a Copa since the 1949-50 season, but between the 1954-55 and 1957-58 seasons the red-and-white team won three of the four Copa trophies played. The following season, 1956-57, in addition to the Copa, Athletic also won the league.