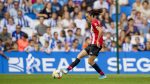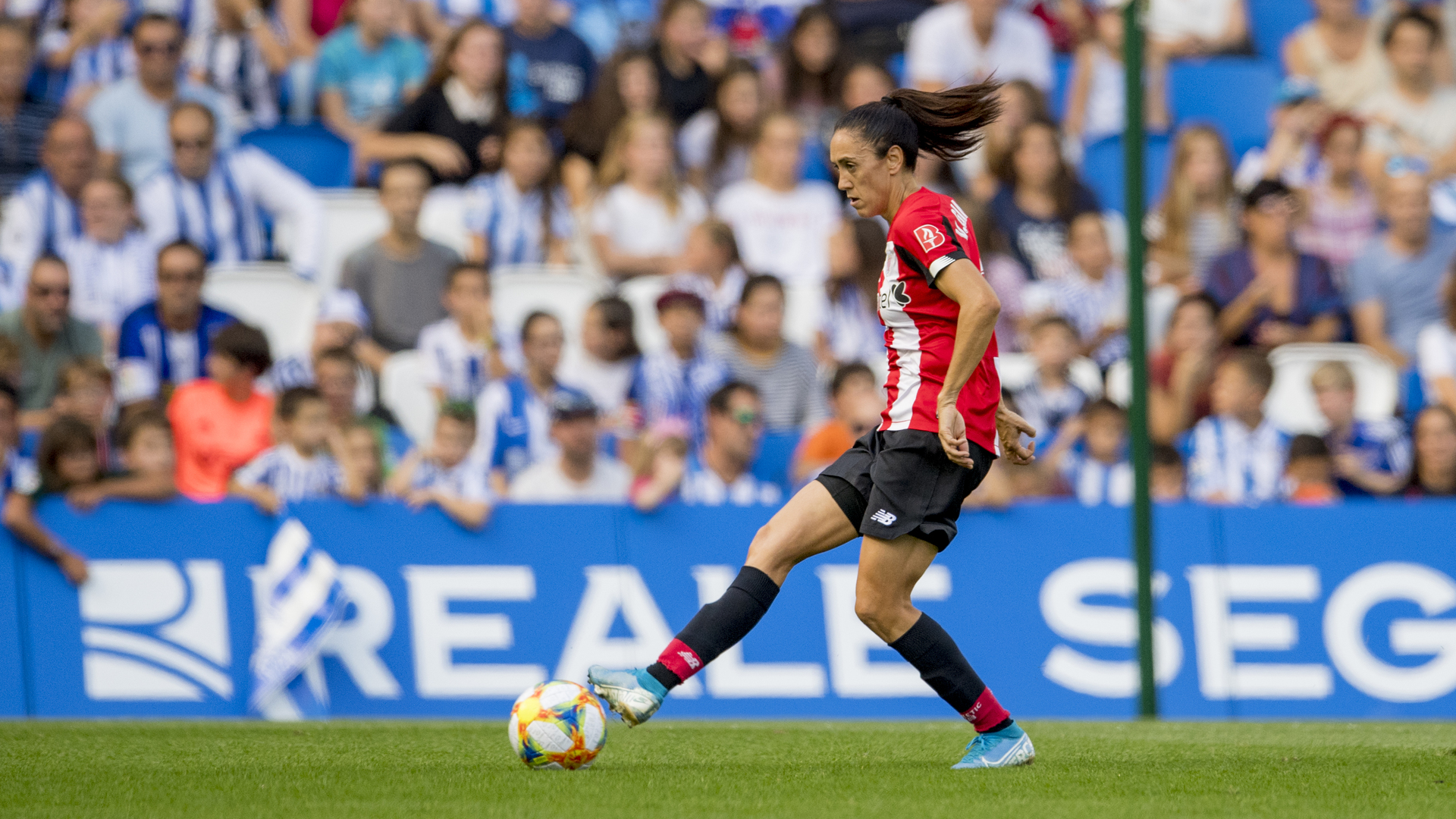 Athletic Club and Vanesa Gimbert have come to an agreement on the extension of the defender's contract for one more season. Gimbert, who has just turned 40, will be a lioness until June 2021 -and the most veteran active player in the Primera Iberdrola for another year. The player from Bergara -an excellent example of professionalism- will complete her eighth season as part of the red-and-white squad. The captain, who surpassed the mark of the 200 appearances in January, confessed that Athletic Club will be the last club she will play for as a professional footballer: "I'm really happy here. It's been seven years. Iñigo Juaristi had been after me for a long time then and that year I finally accepted his proposal. I'm really glad now. I don't know whether I should have come here before or not, but I'm happy to have made that choice back then, this is the place where I will retire, that's for sure."
After 21 years in top-level women's football and 12 titles on her tally, Vanesa will maintain her leadership role in the squad. She has become the first woman in Athletic Club's history to be an active footballer at the age of 40. In addition, the defensive midfielder holds the record of 86 full consecutive appearances with the first team, since she played every minute of the 2017-18 and the 2018-19 seasons -league and cup fixtures included. The player from Gipuzkoa arrived at Lezama from RCD Espanyol when she was 33 and she has been a regular since, always demonstrating her experience, good judgement and tactical rigour.
Once the decision to extend her impeccable career for another was made, our veteran lioness expressed her enthusiasm: "The lockdown we've endured has made me stop listening to my mind and start following my heart. After having spent two decades in the elite of football, I feel as enthusiastic as I felt on my first day and I think I still can be valuable for the team. I'll have to say goodbye one day, but not today. I'll be proud to continue wearing our shirt," Gimbert commented following the news of her renewal.
+