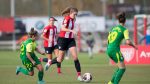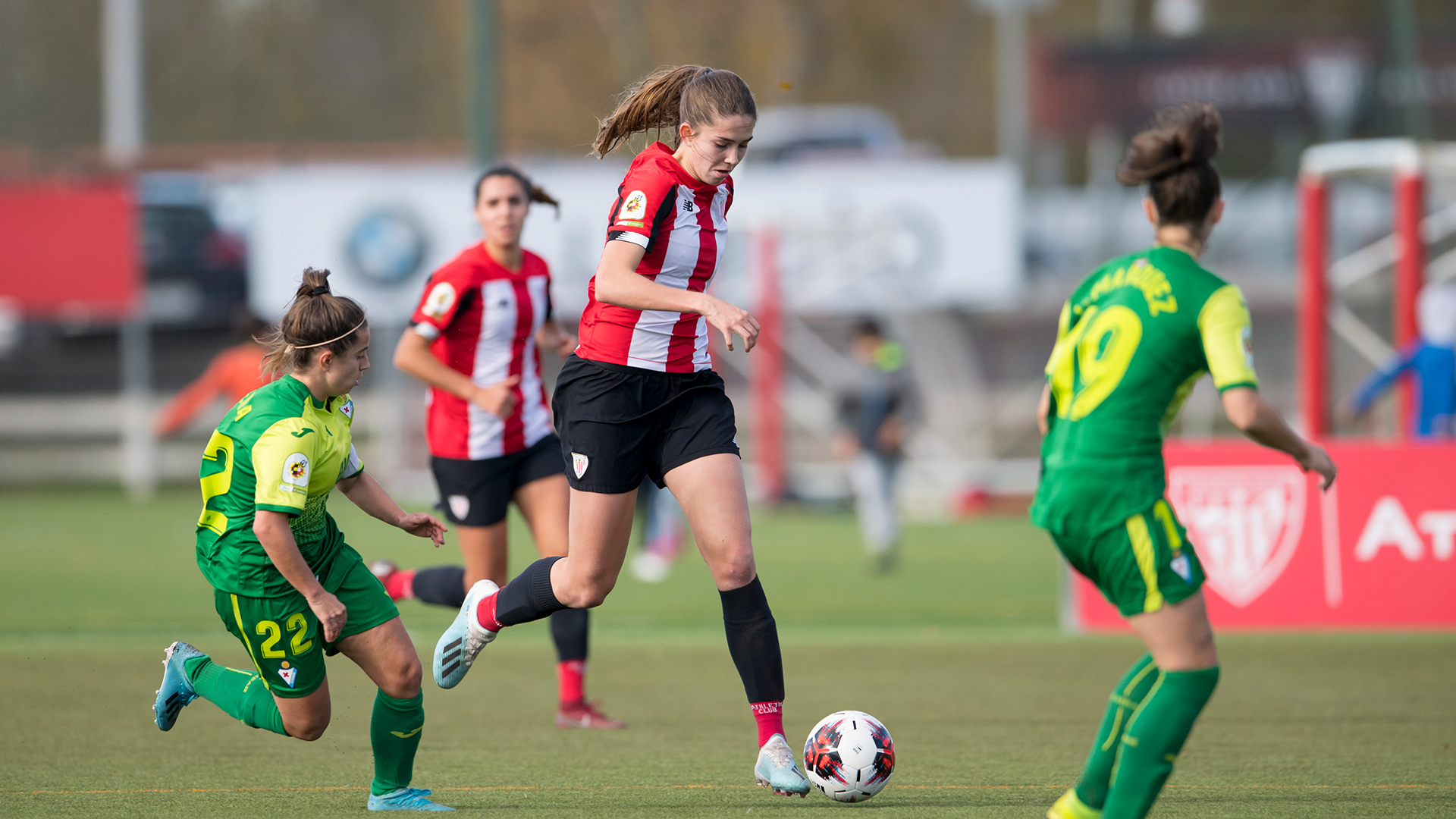 The forced stop of the competition left the feminine subsidiary team at the top of the table, for that reason, and although with certain displeasure , the team of Iraia Iturregi is the champion of the Iberdrola Norte Challenge 2019/2020. It has been a course to, first of all, know and adapt to the category that the RFEF was releasing. It was also Iraia's debut year on the bench with a demanding challenge ahead. A season in which the relevance of the quarry has been demonstrated with the contribution of players from team B (Azkona, Oihane and Valdezate) that have been consolidated with Angel Villacampa in First Division. Besides, Amaiur Sarriegi, Irene Oguiza and Naroa Uriarte made their debut this year.
The female branch finished with a spectacular background and prematurely the competition. In March the young lions had already played 22 match days, winning 15 matches, tying three and losing four. The team has become the second team with the highest scoring rate(the first was FC Barcelona "B") and the second one in conceding less goals, just behind Eibar. The players have finally achieved the definitive prize of promotion by being in second position and so next year there will be three Basque teams at Primera Iberdrola. Nevertheless, the fight between Eibar, Osasuna, Alavés and Athletic, with the FC Barcelona branch in the middle, has shown the power of the Basque teams in this category.
Competitiveness and training
With an average age of almost 19 (18.8), Iraia Iturregi's squad is the second youngest in the category at state level (the youngest is that of Atlético de Madrid). With the aim of training players above all, the former player from Loiu managed to hold on to the lead and make her team a group with the same competitive gene. Raised in the first place and with constant pace despite the setbacks against Osasuna or AEM, the subsidiary endured the pull in a challenge Iberdrola Norte that is a single step of elite football and that leds the future lions to a very competitive category.
Next season they will defend the title, but above all, continue with the work of training and quarry that Iraia leads from the subsidiary team, who this year has already had in its ranks with players from the team C of 2004. The wheel does not stop, and the objective keeps being to nourish the first team of players of the maximum level as well as optimizing the talent within lower categories.