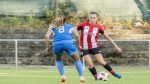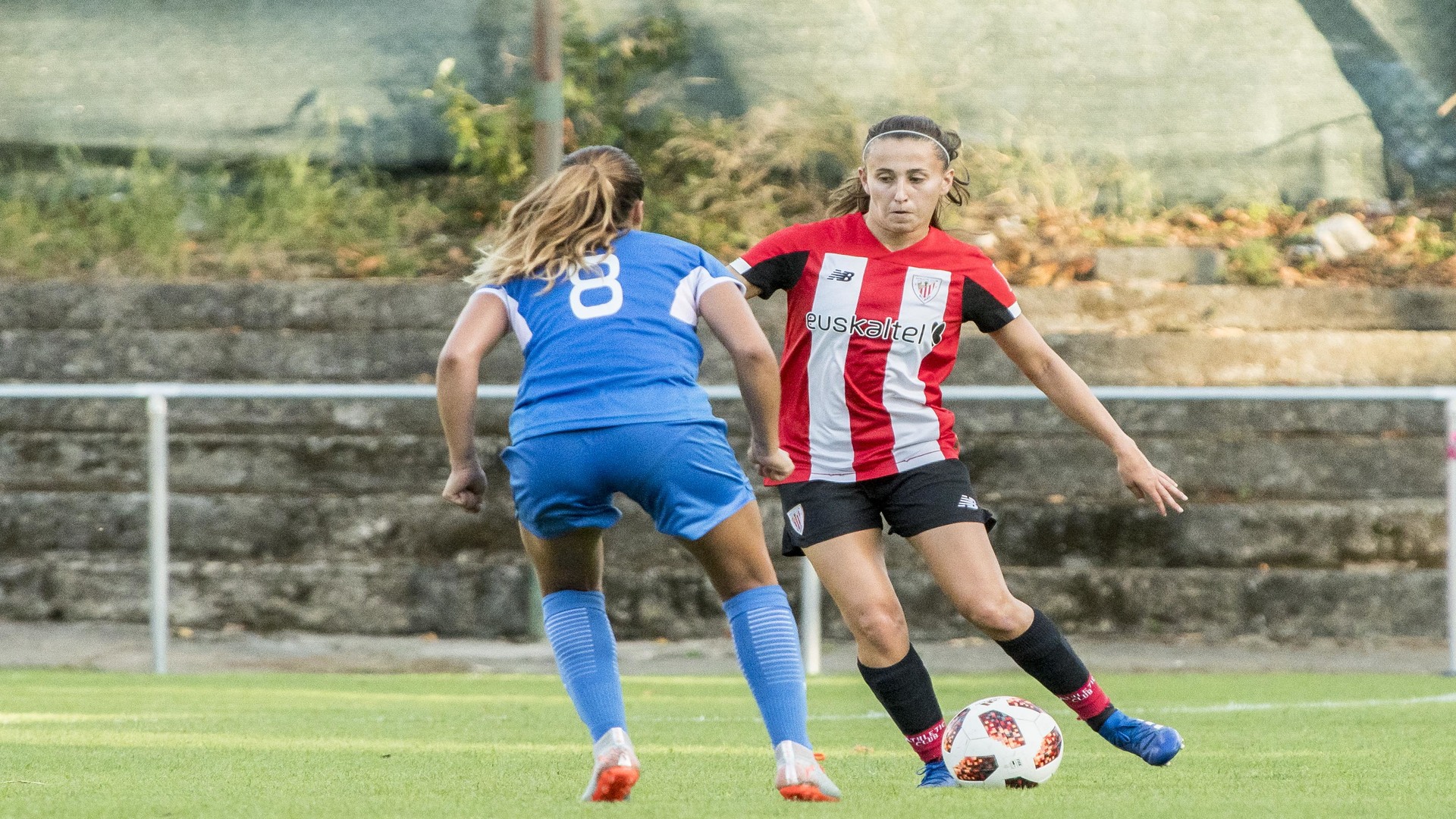 Athletic Club and Marta Perea  have come to an agreement to extend the player's contract for another season. The footballer from Galdakao will be a lioness until June 2021, in what will be her seventh year with the first team. Marta arrived at the Youth Academy of Lezama from Mungia in 2011 and made her debut at the end of the 2014-15 season. In the following campaigns, 2015-16 -the year she won the league title- and 2016-17, she alternated her appearances between the first and second teams, until she finally became a full member of the first team in 2017-18.
The left-footed footballer has only been able to appear in six matches this season, although she managed to score her debut goal as a red-and-white player with a fine chip in Matchweek 2 at Lezama. In November, in the game Athletic won 1-4 over Rayo Vallecano, she sprained her right ankle, suffering a relapse in January when playing against Madrid CFF -the last clash she appeared in this year. The has worn the shirt of the first team in a total of 60 games.
"I'd like to go back to when I was at my best"
Marta is looking forward to starting the new season to be able to leave such a difficult year behind. "It has been a tough year. I'd say that, together with the season in which I injured my ankle, it's been the worst year since I arrived at Lezama. The injury happened when I was feeling confident on the pitch and I was getting minutes. At the beginning, it seemed as it would not last for more than a month or so but, in the end, it took longer to heal. This is how football is like, but I'm already thinking about next year. I hope my ankle stops bothering me and I expect to be fully recovered. I want to go back to when I was at my best, I want to get minutes and be able to help the team. I really feel like it," confessed the lionesses after her renewal.