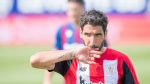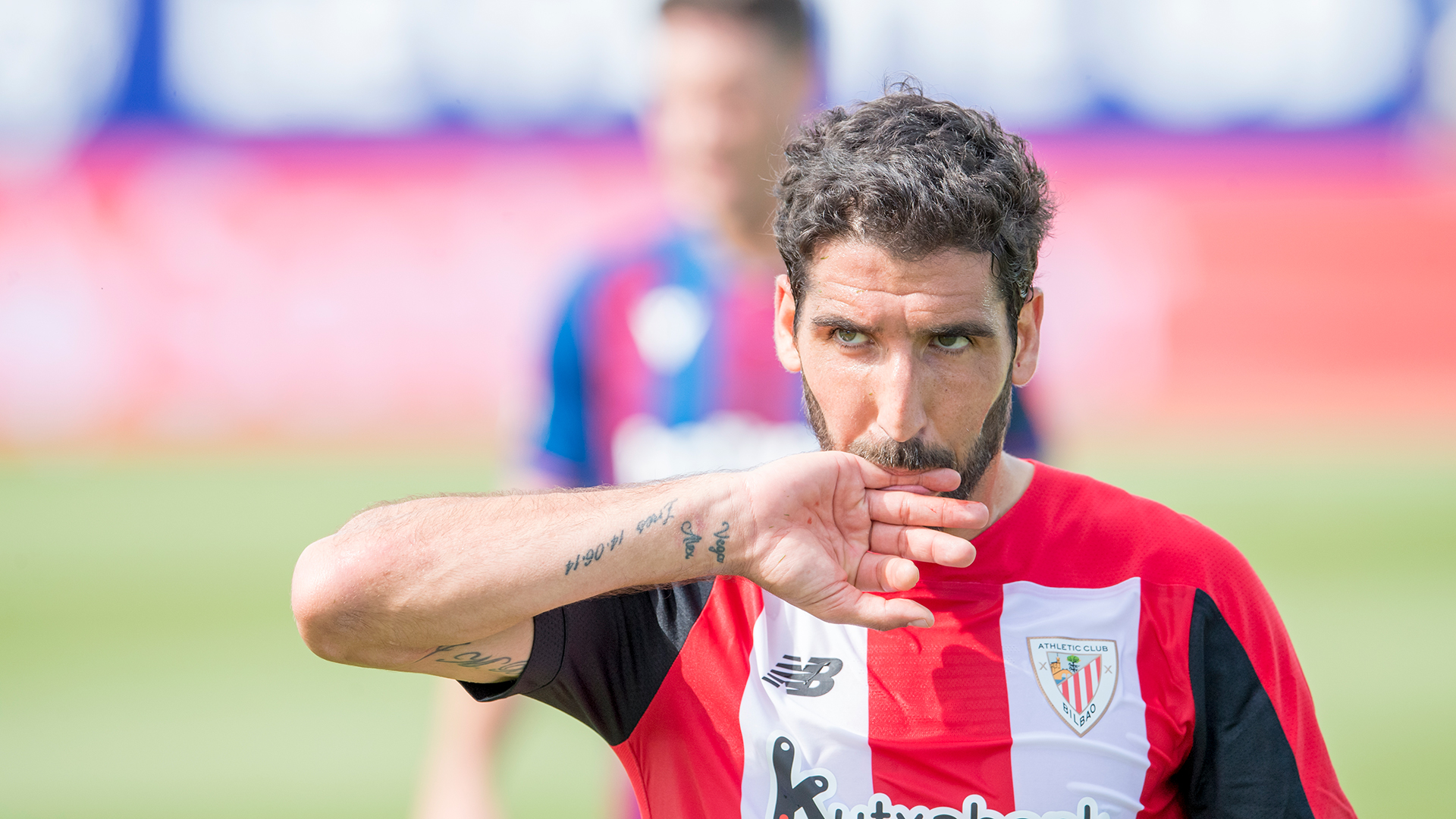 After netting a brace at La Nucía, Raúl García showed his satisfaction with his personal performance, but what he mainly highlighted was the job of the group as a compact team.
The Navarre striker stressed the importance of the three points picked up from Alicante: "We knew it was our chance to keep our fight alive. We were conscious of how our aim would still be within our reach if we won".
He downplayed the importance of his brace, underlying the weight of the job done by the team: "Goals don't really matter to me. So long as they mean we've won I'm satisfied, what makes the group feel good, makes you feel good too".
With his view on the upcoming Clash against CD Leganés, Athletic's number 22 cautioned that the contest will not be easy: "There is no such thing as an easy game. It seemed that nothing was at stake for Levante, but they made it a difficult match. Leganés will go for a win, as everybody else will. We must try to win both games without paying attention to what others do. With two victories we can make it. To continue being there we must regain our place".
Mikel Balenziaga:
The full-back footballer from Gipuzkoa, highlighted the value of the performance put in by our less regular players: "We knew it was a really important match for us. With these three points we are back in the fight. We're there and everything will be settled in the remaining two games. It's always difficult to add three points in the first division. We have proved we are a very focused team that works well as a group. When there are injuries, those of us who play give our all, making it possible for the side to win".
+