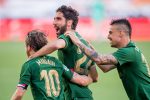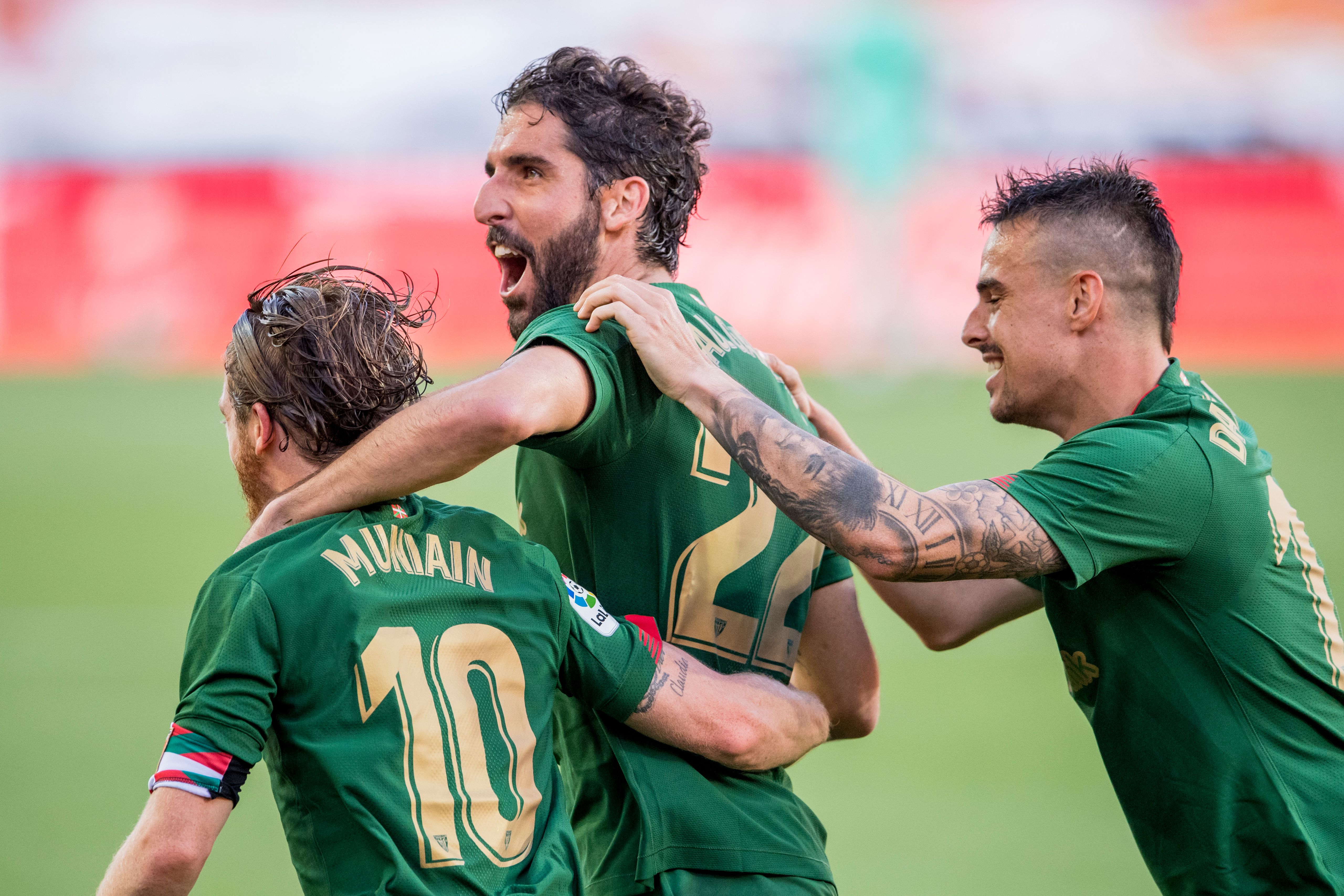 Raul Garcia is on a roll. That is obvious. He is in magnificently fit, hitting the target and scoring points for Athletic Club. Yesterday in La Nucía he proved it again, with a double that helped the red-and-white team in the European fight again. Figures speaks for themselves:
The number 22 of Athletic Club is the top scorer of the second round, with 10 goals. With two braces in two crucial matches against Valencia and Levante away from San Mames, he has become the player with most goals scored away (9 goals).
He had already broken his personal record regarding consistency , increasing the 11 goals he scored in the 2011-12 season with Osasuna.
He is also the top scorer at LaLiga after the break due to the lockdown, with 6 goals, ahead of Gerard Moreno and Sergio Ramos, who have scored 5 each.
At the continental level, the striker from Pamplona rubs shoulders with the big boys of Europe, becoming the top five scorer in the old continent's top five leagues (Spain, England, Italy, France and Germany) after the continuation of the competition. After Lewandowski (Bayern Munich / 9 goals), Andre Silva (Eintracht Frankfurt / 8 goals), Timo Werner (Leipzig / 7 goals) and Cristiano Ronaldo (Juventus / 7 goals), Rulo draws with Havertz (Bayer Leverkusen), Antonio (West Ham), Sterling (Manchester City) and Lasagna (Udinese) in the fifth place.
+