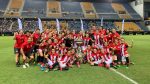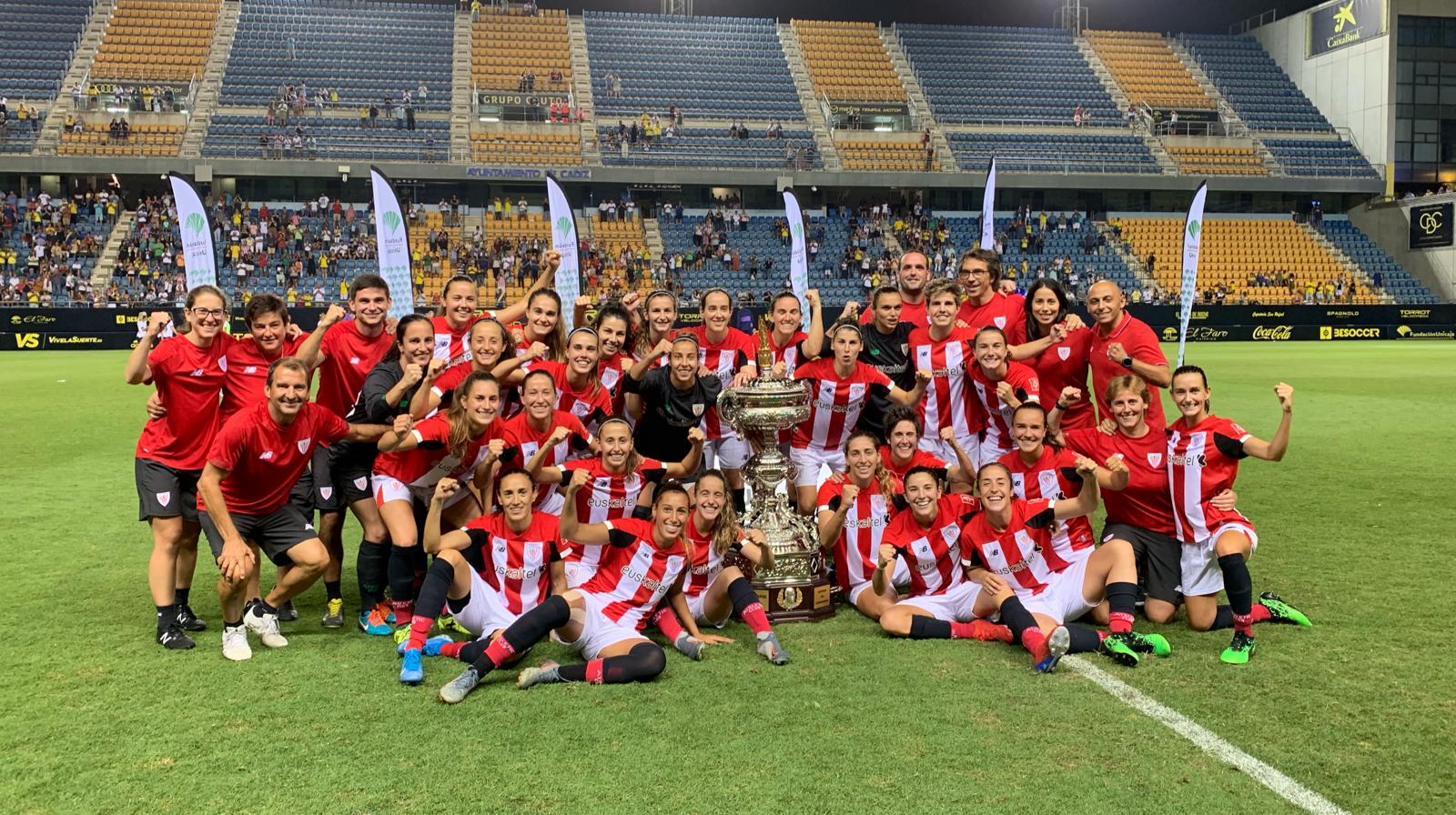 Today marks one years since Athletic Club Women defeated Tottenham Hotspur FC in the final of the Carranza trophy. It was a momentous occasion because for the first time in 65 years only females competed in the legendary summer tournament.
The lionesses managed to win the famously enormous trophy -it's almost one-metre high and weighs around 42 kilos, meaning a player can't lift it alone- thus placing it back in Athletic Club's trophy cabinet for the first time since coach Mirolad Pavic won it with the men's team in 1972.
To reach the final against the English outfit, Athletic Club Women dispatched CD Tacon 1-0 in a very even semi-final encounter. Spurs booked their place in the final after defeating Real Betis.
Emotion and penalty shootouts
The tie against the London-based side had many enticing elements. It was the first Carranza final to be disputed by female clubs and it was great test for an Athletic Club women's side which coach Ángel Villacampa had just taken over. The English side went ahead in the 12th minute after a quick counter-attack. Neville put the ball on a plate for teammate Addison, who did not fail to put her side on the scoreboard.
The lionesses went into half-time at a disadvantage. And in the second half, Tottenham could have killed off the game if it were not for keeper Andrea de la Nava's intervention. In injury time, Athletic's Lucía García took advantage of a rebound inside the box to even the scores and send the game into a thrilling penalty shootout.
All held their breath as 14 penalties were taken, seven by each side. It went all the way to sudden death, and Athletic Club came out victorious after Eunate Arrate slotted away her penalty and Tottenham's Coral Haines missed her spot-kick. The Lionesses were proclaimed the first women's champions of the 65th edition of the summer tournament promoted by Cádiz CF, one of the longest-running and most prestigious tournaments in the history of Spanish football.
+