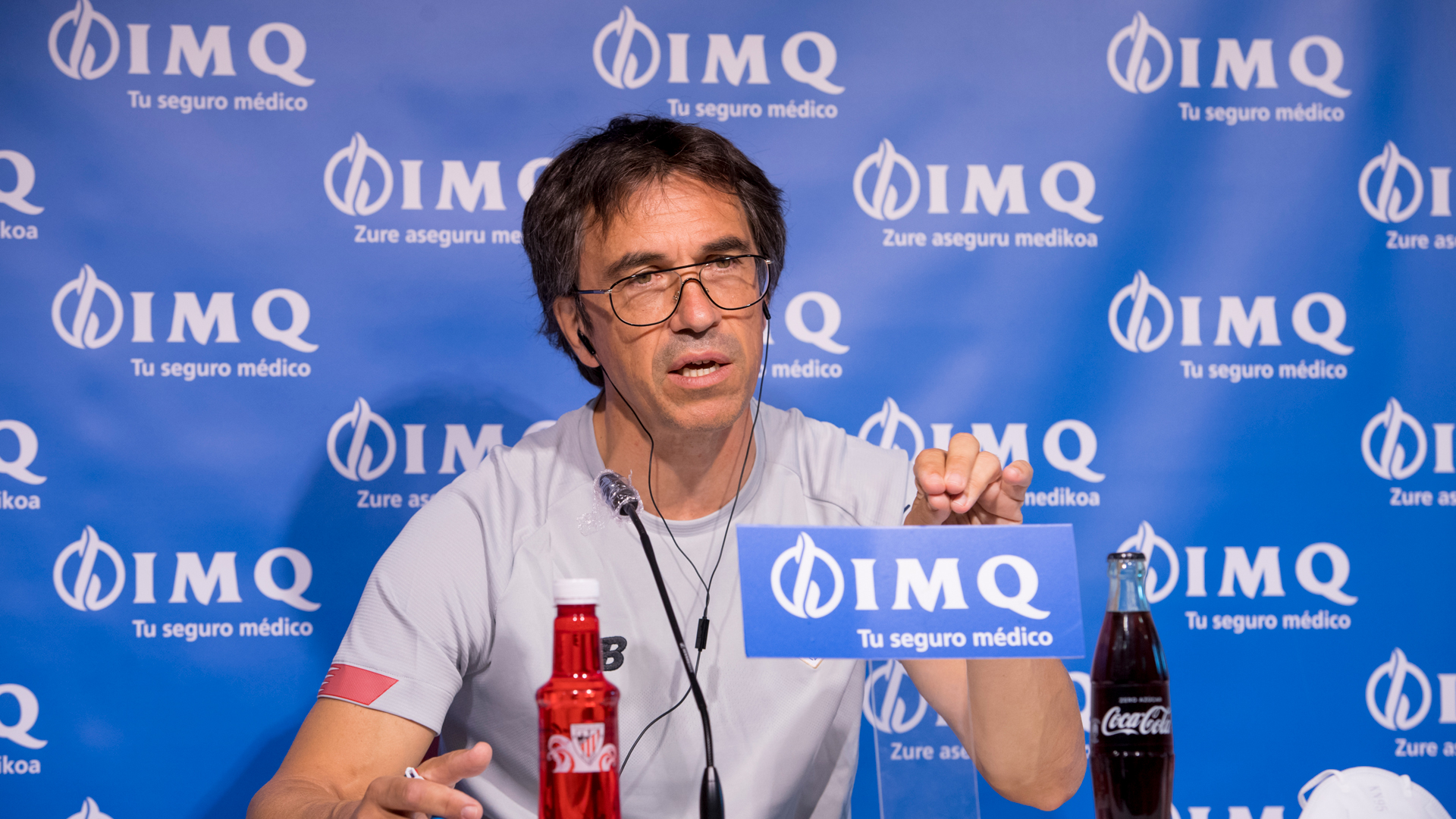 Athletic Club's head of medical services, Josean Lekue, took questions from the media in his traditional season-starting press conference. The club's top doctor went over some of the challenges that the squad will face in the coming months and he also spoke of the current situation regarding the first-team's health.
"The general condition of the squad is good," Lekue said. "Having only stopped for three weeks, we believe that the players will have no problem being ready for the start of the league.
"The period of rest is short, so the loss of physical capacity is minor and we believe that the reincorporation will be easier."
In terms of physical injuries, Athletic currently have two players on the sidelines: centre-back Peru Nolaskoain and left-back Yuri Berchiche.
"He's [Berchiche's] suffered a sports hernia which he's had since the end of the last season," Lekue said about the full-back's problems.
"We've developed a specialised plan to try and make sure he's back before the beginning of the season."
Peru picked up an ankle injury whilst still out on loan at Deportivo La Coruña. He'll continue to work and recover on his own until he's ready to join the group. Lekue believes that in both cases, the players "will be ready by time the season starts".
The uncertainties caused by the current global pandemic has the ability to affect morale amongst the squad, but Lekue higlighted the importance of players being able to adapt to the situation.
"The mental part is going to be the hardest," the doctor commented. "The situation is one of uncertainty and the impact it will have on their minds is difficult to manage.
"The ability to adapt will be key for them. They know that at any moment there may be some change that could alter their plans."
Lekue also reassured listeners and watchers that the squad's six positive coronavirus cases won't be standing idly by at home and that the club is following all the adequate procedures.
"The six cases are not at home doing nothing," he said. "They're working individually. Our main focus is their health.
"After ten days we will do a first PCR test and if it is negative, another test will be done three days afterwards.
"If they're negative in both, they'll be able to join the group normally."
+