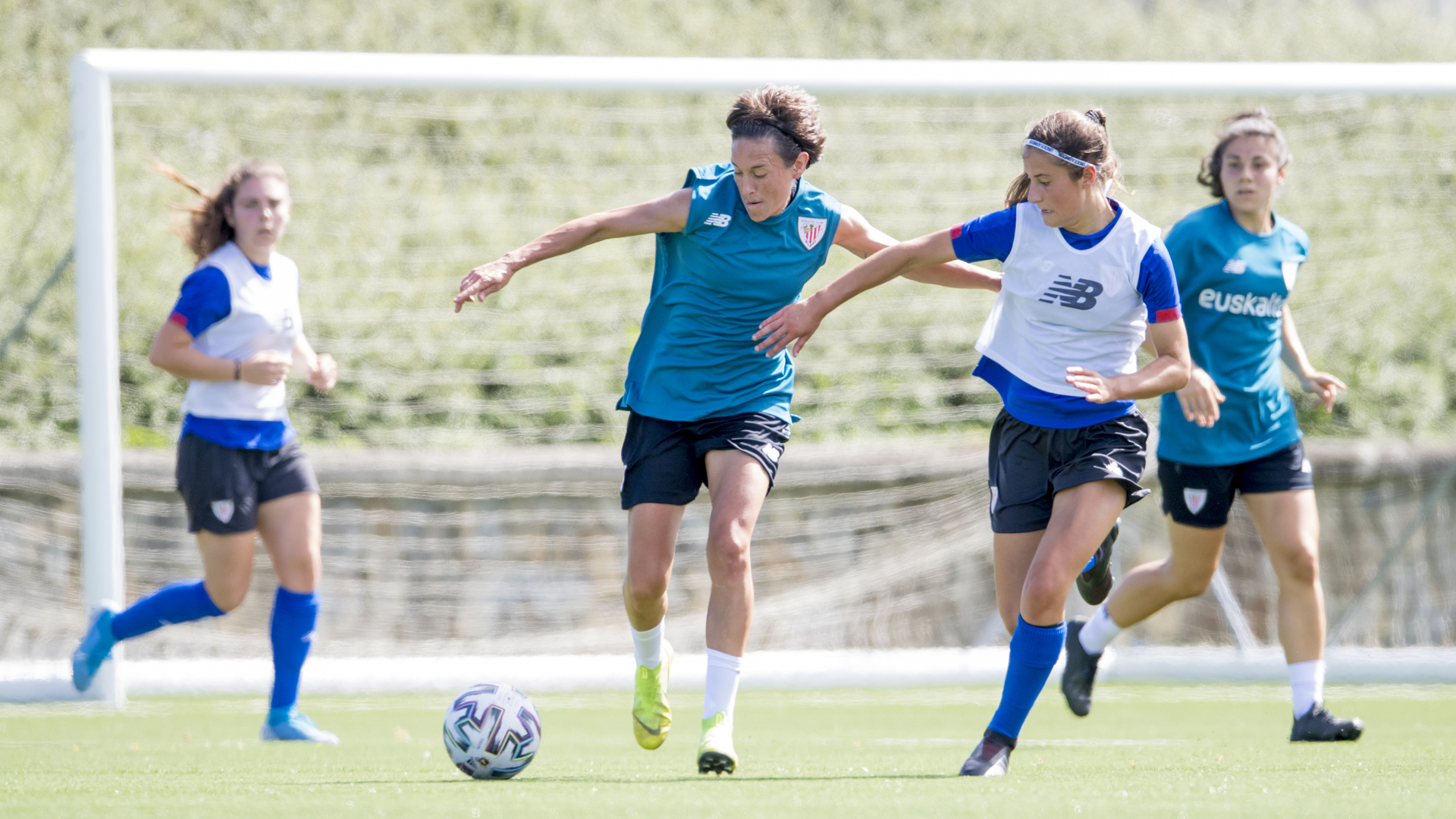 Athletic Club Women and Athletic Club Women B faced each in a behind closed doors friendly this morning on Lezama's pitch 4. The match was organised so that the two sides could put all their pre-season work to practice, especially as the main side, coached by Ángel Villacampa, have been in pre-season for a month now.
Despite the the uncertainties surrounding the start of the league, the lionesses continue racking up training hours to ensure they kick off the Primera Iberdrola in the best possible shape.
The first team won the match 5-0 and Villacampa made full use of his squad, with only Andrea Sierra completing the full 90 minutes. Jone Ibañéz and Marta Perea started in the first half and it was Jone who opened the scoring with a great shot from inside the box.
Estefa, Bibiane and Paula Arana, who joined the first team for pre-season, also began the match, whilst Naroa Uriarte and Mariana Cerro came on for the second-half. Elexpuru, Clara, Monente and Nevado started for Iraia Iturregi's reserve team. Lucía García, Naroa Uriarte, Mariana Cerro and Marta Unzué joined Ibañéz on the scoresheet.
The coaches, Villacampa and Iturregi, agreed that the friendly has helped both sides to "escape the current situation and be as ready as possible for competition". Villacampa also pointed out that he was pleased to see long-term absentees Marta and Jone return to the field, as well as being able to see the reserve-team players who have trained with the first team in action.
B team coach, Iraia also noted that the game proved to be useful in terms of facing a strong opponent and working on team cohesion.
"It's a luxury to face a side like the A team and it will help us adapt the team and the new faces for the new season," she commented.
+
Galleries
Other galleries
Videos
Audios
Attached
Technical sheets
Links