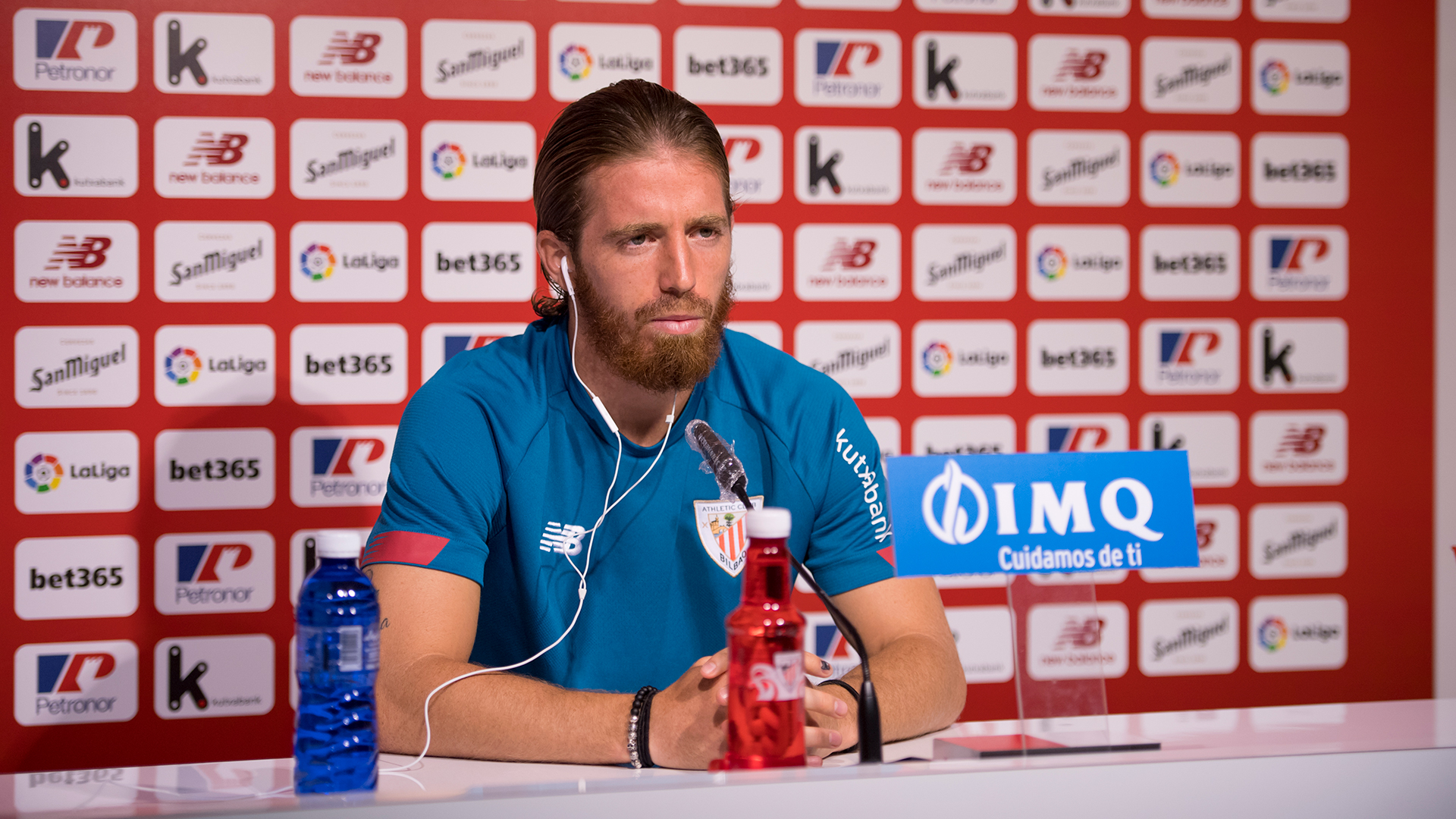 Athletic Club captain Iker Muniain admitted that the first team are preparing for a strange campaign due to the impact of the COVID-19 pandemic, but one which at the same time is exciting thanks to the challenges that lie ahead for the lions.
With the 2020-21 LaLiga season now less than two weeks away from kicking off, Muniain answered a variety of questions from the press in Lezama.
"We must aim to finish as high up the table as possible," Muniain said. "It's an exciting season ahead with the Super Cup, the Copa del Rey final and the new cup and league campaigns.
"People must see that it is a special season. We're preparing ourselves to compete for it all. Hopefully it will be a successful season."
The LaLiga 2020-21 fixture list being recently released, the playmaker stressed the importance of starting the campaign well. Athletic Club face Granada first, an opponent on various occasions in 2019-20.
"We start in Granada, a side against which we had many different experiences last season," the captain commented.
"We beat them to reach the Copa final and then we finished the league against them but with a bad taste in the mouth.
"We'll go looking to pick up three points, that's what we're preparing for. It's important to win at the start."
Muniain also spoke of the different circumstances in which Athletic find themselves at the beginning of this campaign compared to last season.
"We must adapt," he commented. "We finished last season playing with many differences: no fans, test every few days, etc.
"Without a doubt the best signing would be that people could watch us in San Mamés. They're missed very much and hopefully they'll be back with us soon."
When asked about the academy players that have been training with the first team during pre-season, Muniain revealed that he has been impressed by the quality and enthusiasm they have all shown.
"I'm seeing some very hardworking lads with a lot of desire to improve and learn from us." Muniain noted. "We're very happy with all of the guys that are with us.
"I can see all of them having a great future and I think they'll contribute to the club and will help to make it bigger."
+