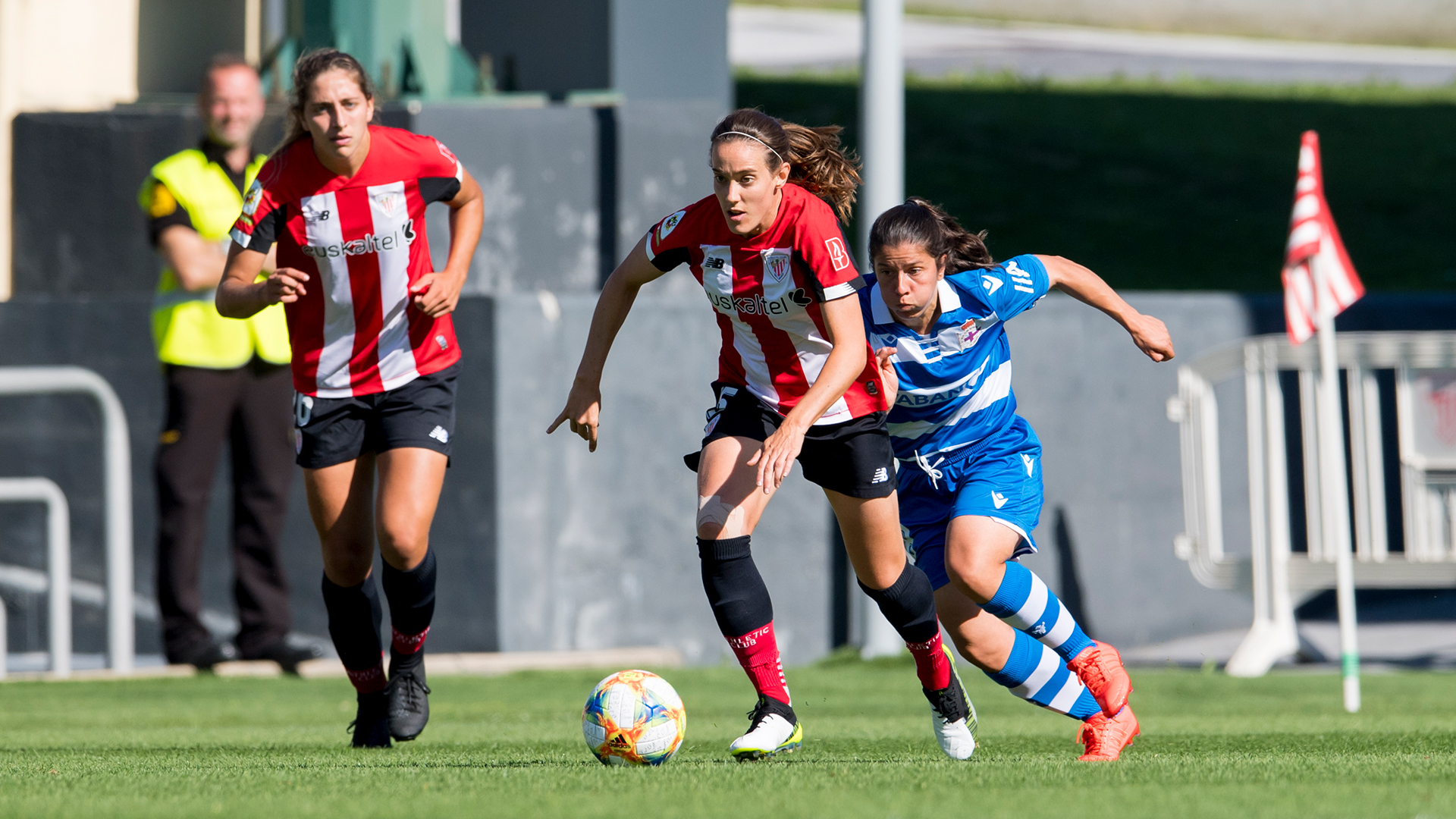 On Wednesday evening, the draw for the Primera Iberdrola 2020-21 fixtures took place in the Spanish Football Federation's headquarters in Madrid.
Athletic Club Women will kick off their 2020-21 season at home against Deportivo Abanca on October 4. The side from Galicia competed in the Primera Iberdrola for the first time last season and achieved a credible fourth place. Coincidentally, the lionesses' final match of the 2020-21 campaign will also be away to Deportivo Abanca on June 27.
Deportivo Abanca took the three points when they visited Lezama in 2019 after a 0-2 win on Matchday 4. In the second fixture between the two sides, the lionesses evened the scores with a 0-2 victory in Galicia on Matchday 19.
The lionesses face Basque rivals Real Sociedad in San Sebastian on Matchday 14 (06-01-2021) and the return fixture in Lezama is on Matchday 29 (09-05-2021).
The calendar has been compressed, especially in the first part of the season. In order to fit in all 34 match days, there will be many mid-week games.
In 2020-21, the Primera Iberdrola will be one group containing 18 teams, who will play each other twice in a total of 34 match days for each club.
Consult the complete fixture list here.
The Copa de La Reina 2020-21
The 2020-21 Copa del La Reina will consist of the eight best-placed side in the league by Matchday 17 -January 27- date in which Athletic take on reigning Primera Iberdrola champions, FC Barcelona.
Athletic Club Women ramp up preparations for the new campaign with a first friendly of the season. They play Deportivo Alavés tonight at 18:30 (CET).