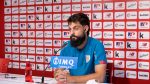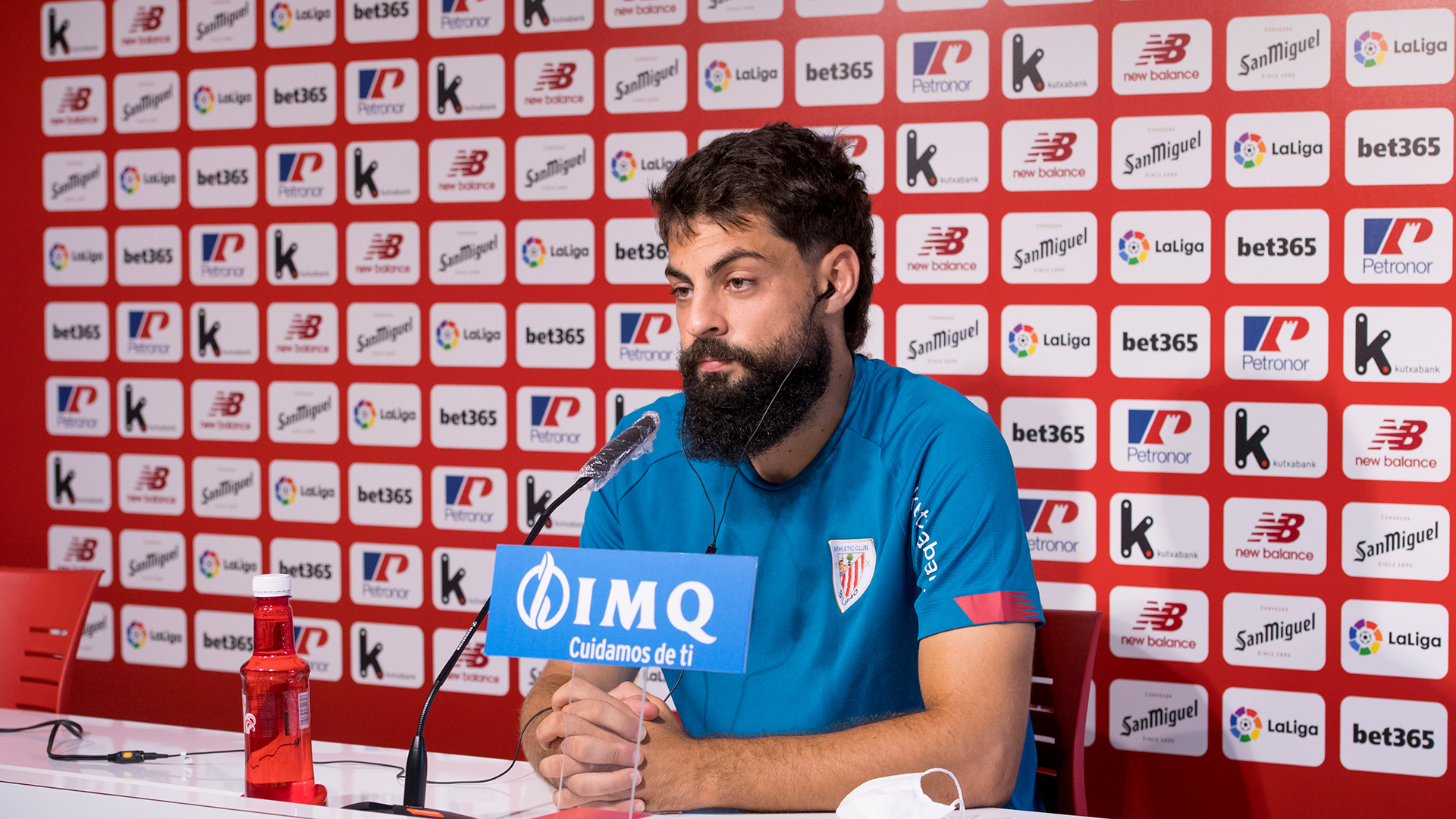 Athletic Club striker Asier Villalibre said the squad are determined to pick up their first victory of the 2020-21 LaLiga season when they face SD Eibar this weekend.
After a two-week break, in which the lions kept themselves ticking over with double friendlies against Sevilla, Athletic Club travel to Ipurua for their second LaLiga Santander match of 2020-21.
"We're really looking forward to playing in LaLiga again," Villalibre said in Tuesday morning's press conference in Lezama.
"In the first match we didn't get the three points and then against Sevilla we saw that the team was playing well and going forward.
"We really want to go to Eibar and come back with the three points."
Villalibre was asked about his last goal in Ipurua: "I'm not thinking about it too much, I scored a goal but that doesn't mean I will score again.
"I have to go there to work hard and try to win."
The 22-year-old forward also warned that Athletic should be prepared for a physical battle in Ipurua.
"They're a very strong team, very tough. They attack a lot and put a lot of balls into the box," he said.
"The only thing we have to do, if the game is played that way, is be stronger, quicker and go for the three points."
The forward highlighted the importance of playing in front of supporters again. "We know the fans are the most important thing for us. Athletic is nothing without its fans," he added.
"The biggest triumph of this year won't be qualifying for Europe or winning the Copa del Rey, it will be the first game back in San Mamés playing in front of our people and being able to enjoy it together again."
When asked about what he needs to do to become a regular starter, Asier Villalibre stressed that he is constantly working hard to get better.
"What I'm missing or not missing, I wouldn't know what to tell you," he said. "I just know that I have to keep improving. I'm 22 years old and I have a lot of years ahead of me.
"What I need to do is keep improving and practising every day."
Villalibre took over the no.20 squad number from recently retired club legend Aritz Aduriz ahead of the 2020-21 season, Asier explained the reasoning behind the decision.
"I was happy with the no.25 and I was going to carry on with that number, but we've got three goalkeepers and the no.25 normally goes to the third keeper, so I had to change," he said.
"There were various numbers left and in the end I thought about all the kids that put Aduriz's no.20 with their own name. The no.20 with Villalibre is a great honour for me."