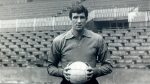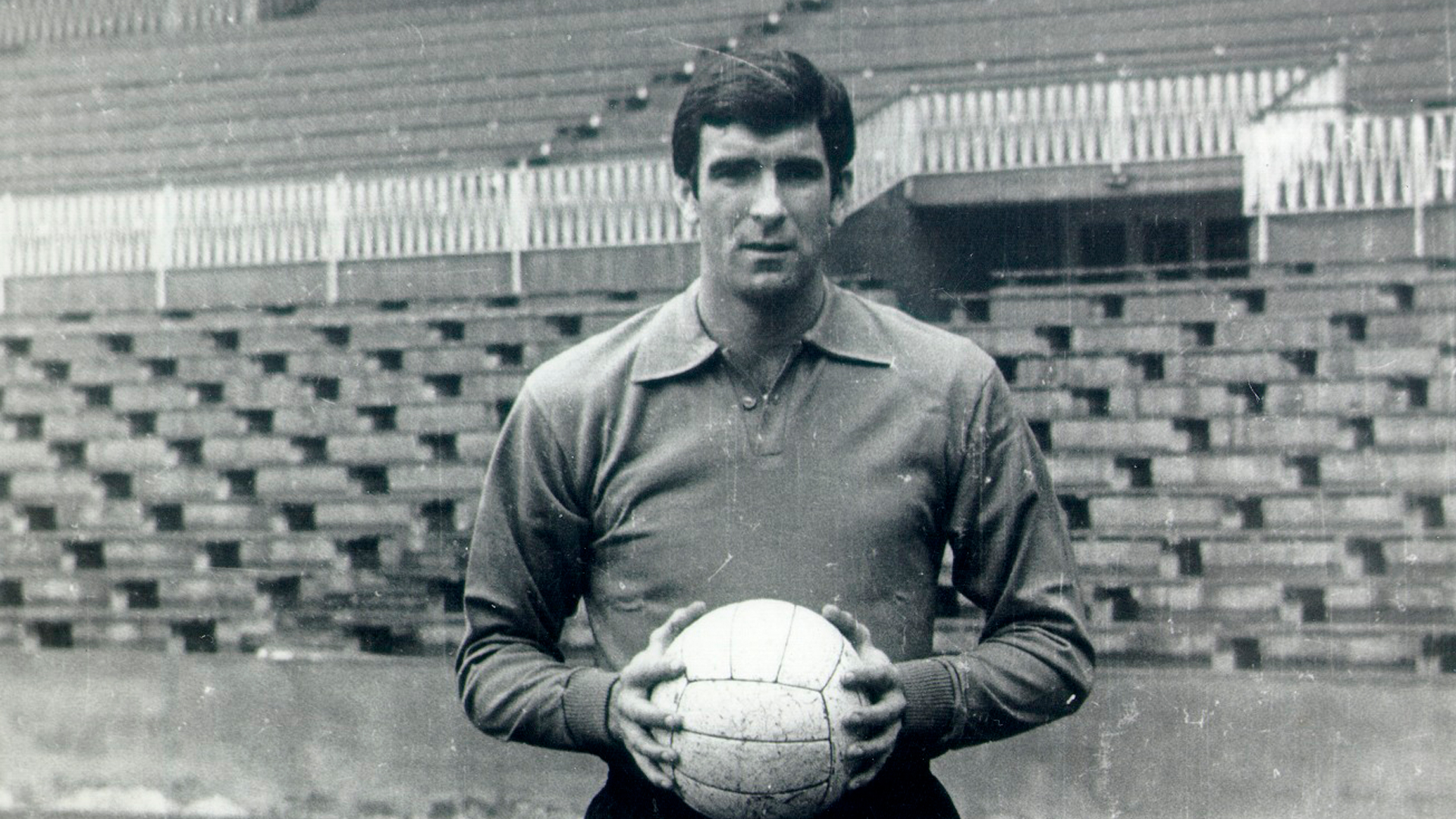 Fifty-eight years ago today, September 23, José Ángel Iribar made his Athletic Club debut. The shotstopper from Zarautz, Athletic Club's record appearance maker (614 official matches), first turned out for the lions in 1962 against CD Málaga in La Rosaleda. Athletic, then managed by Ángel Zubieta, fell to a 2-0 defeat in the game. 'El Txopo', just 19 years old at the time, came on as a replacement for the injured Carmelo Cedrún in the 61st minute.
Carmelo, an indisputable starter, went full stretch as he attempted to stop a Málaga shot, but ended up colliding with the left goalpost. With Athletic already 2-0 down, Iribar was called upon to make his Athletic Club debut.
"I went out full of hope and excitement. I think I started quite nervously, but I soon got the measure of the match. I played for half an hour and although we lost, they didn't score against me," Iribar said in a recent interview.
The young keeper demonstrated his sense of humility after the match, saying: "Goalkeepers like José Araquistáin (Real Madrid), Carmelo and Antoni Ramallets (Barcelona) have an enormous wealth of experience and expertise that can only be learnt with many years of practice. There's no need to rush; for the moment, I'm aiming to play more in the First Division."
The Zarautz native would go on to become one of the most important goalkeepers in the history of Spanish football. He won two Copas del Generalísimo -as the Copa del Rey was known then- in 1969 and 1973, and he was part of the Athletic side that were runners-up to Juventus in the 1977 UEFA Cup final.
In terms of individual honours, he won the Zamora Trophy -given to the LaLiga keeper that concedes least goals in a season- in 1969-70. On top of all that, he was between the sticks when the Spanish national side won its first European Championship in 1964.
Iribar was not the only debutant against Málaga that day, 17-year-old striker Fidel Uriarte also made his first Athletic Club appearance. Uriarte is one of the standout players in Athletic's history. He played 394 matches and scored 120 times for the lions, putting him at 21st in the club's all-time appearance makers and 13th in the top goalscorers' list.
*The cover photo (AC Museum) is from the 1960s and more historical documents and images can be found in the photo gallery:
A photograph of the starting XI that played against CD Málaga (AC Museum): Carmelo, Orúe, Echeberria, Canito, Iturriaga, Uriarte, Sáez, Menchaca, Arieta, Merodio and Uribe.
Reports from 'El Correo Español', written by Alfredo Freije.
"Tarjeta de visita" in the 'Hoja del Lúnes', written by Ruango.
Report in 'La Gaceta del Norte'.
Report in 'Sur'.
A photograph from the previous season (1961-62), when Iribar played for CD Basconia (@AC Museum).
A photograph from the early 60s in which Iribar and Uriarte appear as starters (@AC Museum): Iribar, Orue, Echeberria, Meltzer, Etura, Koldo Agirre, Sentados Sáez, Argoitia, Eneko Arieta, Uriarte and Lavín.
+