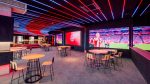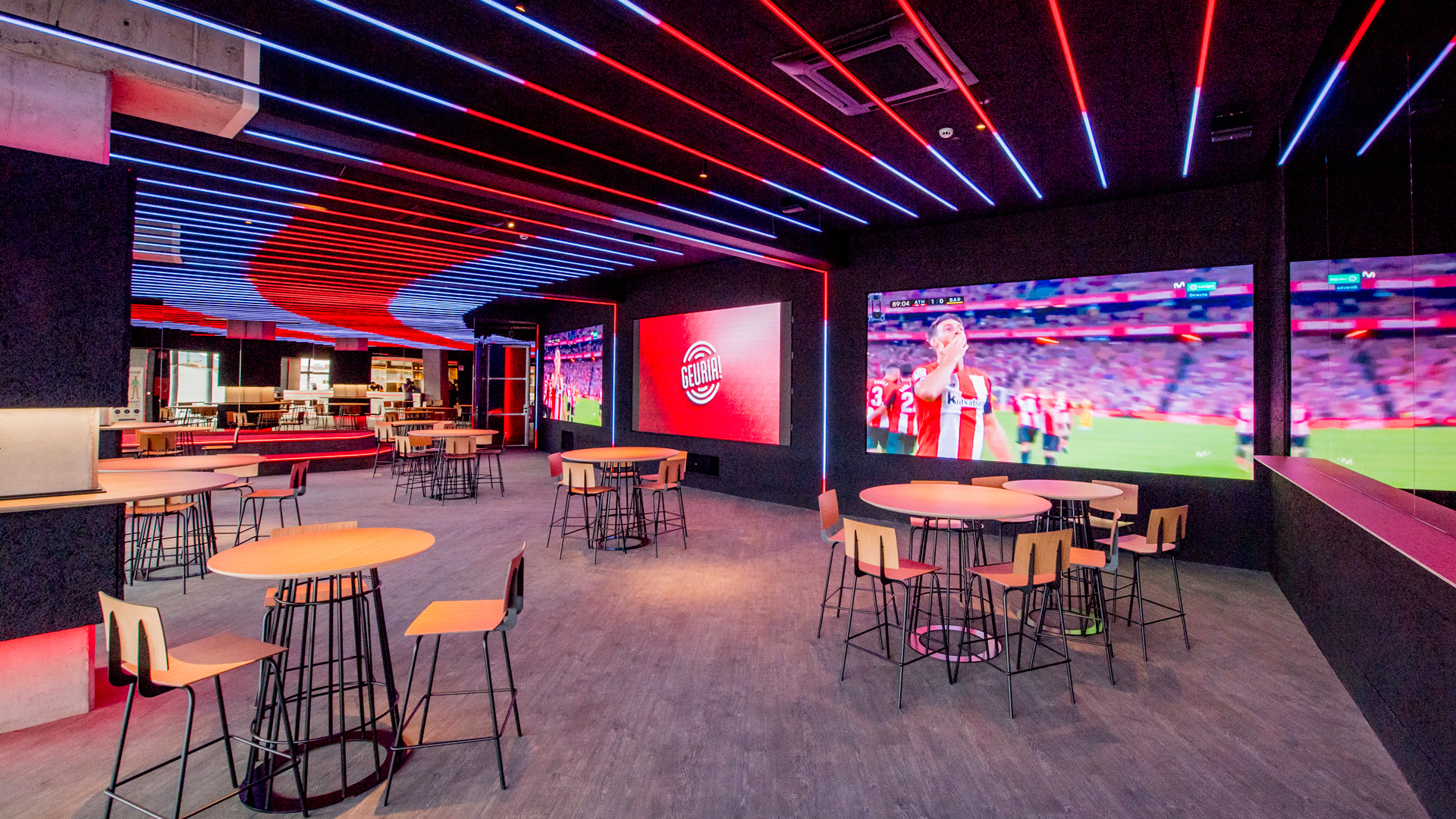 San Mamés' latest food and drink space, Geuria!, will open its doors for the first time on Sunday for the LaLiga fixture between SD Eibar and Athletic Club. The current pandemic means that maximum capacity is 60 people (the premise has a space of 255 square metres, and can hold up to 224 people in normal circumstances).  At the moment, only club members can attend, and it will be first come, first served for those that fill in the application form here.
Athletic Club's new sports bar –located next to San Mamés Jatetxea between gates 13 and 14- is a multifunctional space that combines the Athletic experience with high-quality entertainment facilities. It is a meeting spot to follow all Athletic Club's teams' fixtures. And of course there will be broadcasts of other sports, in addition to concerts, DJ sets, e-sports and vermouth sessions. The bar is an innovative concept that combines entertainment, sports and food with a common link: San Mamés, a symbol of Bilbao.
The establishment has giant screens, lighting effects and surround sound, all to create an unforgettable experience. There will be quality food on offer too. The menu will contain burgers, pizzas, salads and much more, all made with the finest ingredients -what better way to enjoy your time with friends and family!
For the time being, Geuria! will only be open to the public on match days. The bar's schedule will be communicated as the dates and times of events are confirmed. There will also be different activities to complement the match day experience.
Geuria! will have the support of Sodexo Sports & Leisure, a worldwide recognised company for its management of emblematic places such as the restaurants in the Eiffel Tower, The National Gallery in London and The Prado Museum in Madrid. They are also responsible for the running of two other establishments within San Mamés: Bar La Campa de los Ingleses and San Mamés Jatetxea.