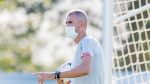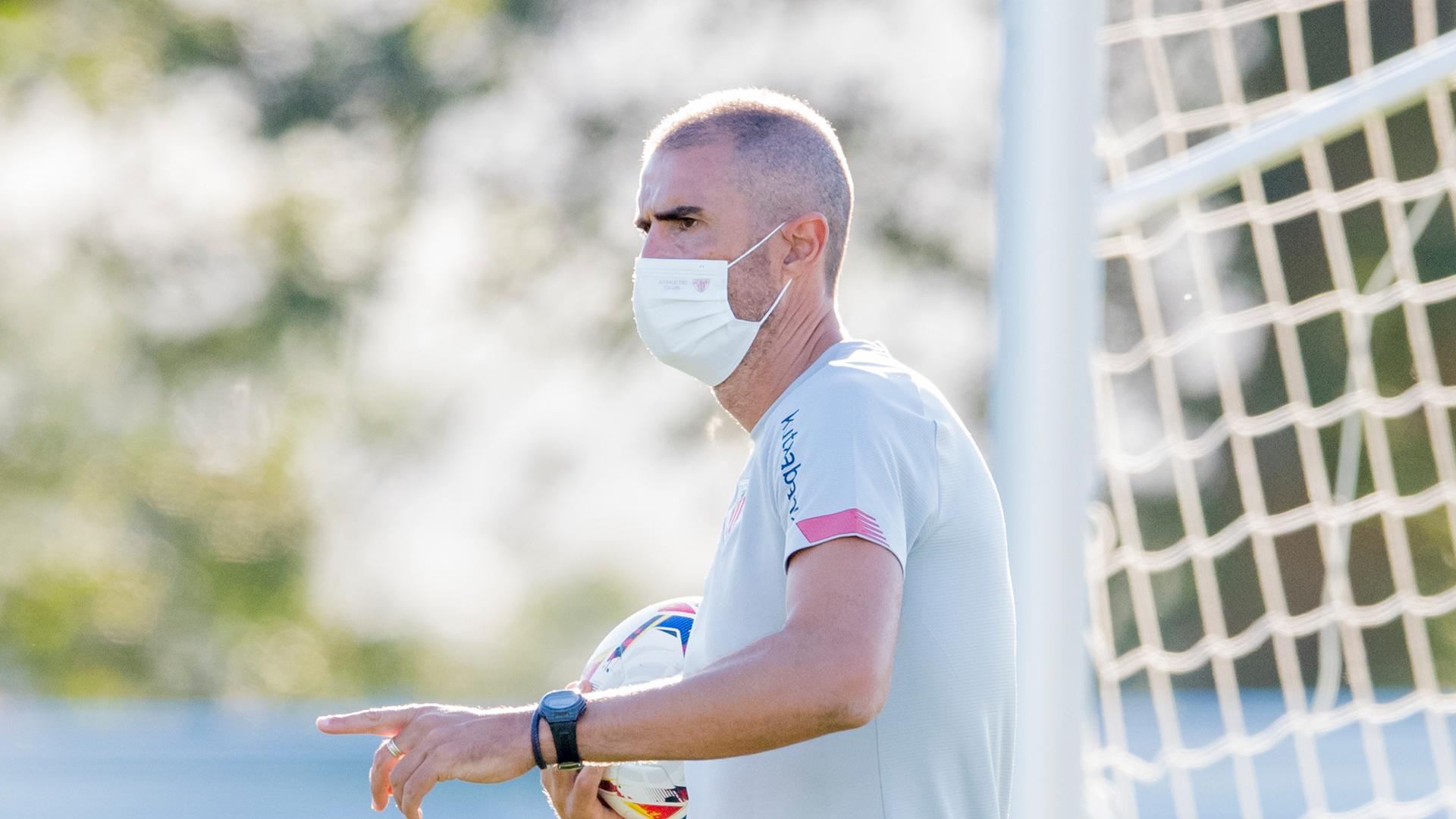 Athletic Club head coach Gaizka Garitano has said the squad are better prepared physically to take on SD Eibar than they were for the first fixture of the season against Granada.
The lions face SD Eibar in Ipurua on Sunday at 14:00 CET, after a two-week break from LaLiga.
Despite missing centre-backs Yeray and Peru Nolaskoain due to injury, Garitano is convinced the 23-man squad he named for the fixture are ready for the first Basque derby of the 2020-21 LaLiga Santander season.
"Physically we are better now," the boss said in his pre-match press conference in Lezama. "Not playing matchday two has allowed us to extend our pre-season and give more time to the players that weren't quite ready yet."
As for SD Eibar, Garitano pointed out the tactical similarities between the two sides and said he is expecting a 'tough encounter".

"They're two teams that always look to play in the opposition half," he said. "Both teams play with a high defensive line and the team which manages to control the ball in the opponents' half will be more comfortable.
"We know there'll be periods where we'll have to suffer, but we've worked hard to take advantage of their defensive weaknesses."
What's more, the boss highlighted the importance of the squad's younger members. "We could see how essential they were in the second half against Granada, there were a lot of young players on the pitch," he added. 
"They're very good players and it's important they get minutes and build up their experience in the First Division."
To finish off his press conference, Garitano stressed the need to start getting positive results in LaLiga Santander.
"It's normal for more to be demanded of us when we lose," he concluded. "Especially when we've gone 15 days without playing. It's part and parcel of this job. 
"If we win, people will be happier and that has to be our objective: to win as soon as possible."
+