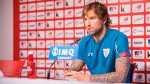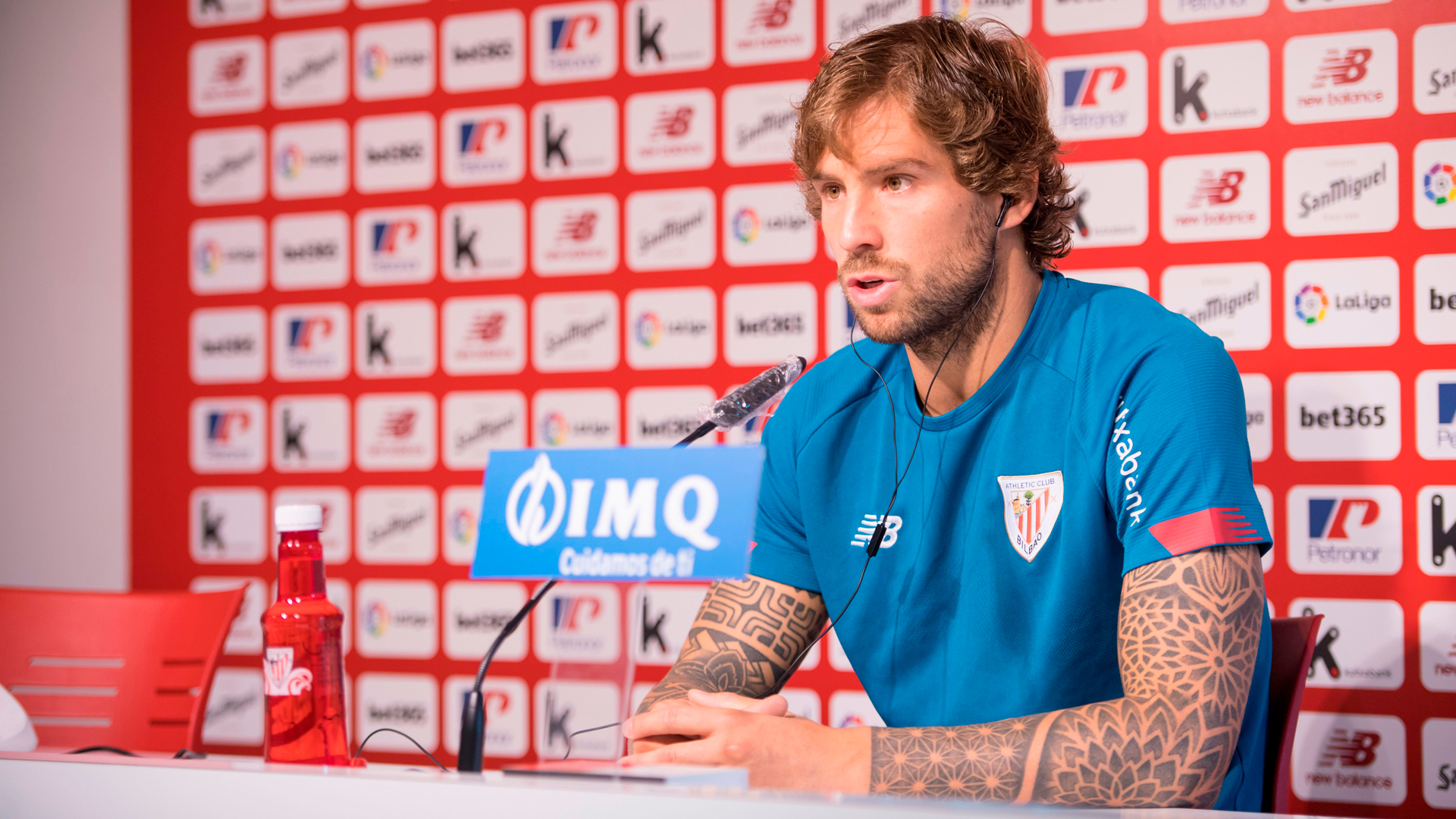 Centre-back Iñigo Martínez is convinced that Athletic Club are on the right track after the lions' 1-2 victory against SD Eibar on Sunday.
The lions put their first three points on the LaLiga Santander table with a win in Ipurua. On Thursday, Athletic face Cádiz in the first 2020-21 LaLiga fixture back at San Mamés.
"The team looked good against Eibar," Martínez said during his pre-match press conference in Lezama. "We were strong in attack and defence, we gave our rivals few chances. I think we did a great job and were generally the better team.
"We know the way ahead and our goal is to keep moving forward." 
The defender believes Sunday's win was "crucial for the team" and provides a much needed confidence boost leading into the fixture against Cádiz.
"When you start badly, the most important thing is to bounce back," he told the media. "It was important for us and for the fans, everything is seen in a different light after a win.
"The team was united and we went out to win from the first minute," he added.
Athletic Club face Cádiz for the first time in a LaLiga match since a close 1-0 win in 2005/06, and the no.4 reiterated that the newly promoted side should not be underestimated.
"When you come up from the second division, there's a lot of drive to stay up," Iñigo said ahead of Athletic's first 2020-21 opponents in San Mamés.
"We're receiving a good team, they made life difficult for Sevilla and it will be no different here.
"Cádiz have shown how good they are in their first matches.
"We have to be brave with the ball. They play on the counter and we'll have to be strong."
When asked about the Lezama graduates that have risen to the first-team, Iñigo highlighted their importance to the team as well as their talent: "Everyone that has come up offers the team something different.
"When you're young, you want to play and stay in the top division. That's good and it's good for Athletic.
"They add to the training and they're ready for when the boss calls upon them. There's potential in abundance."
+