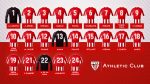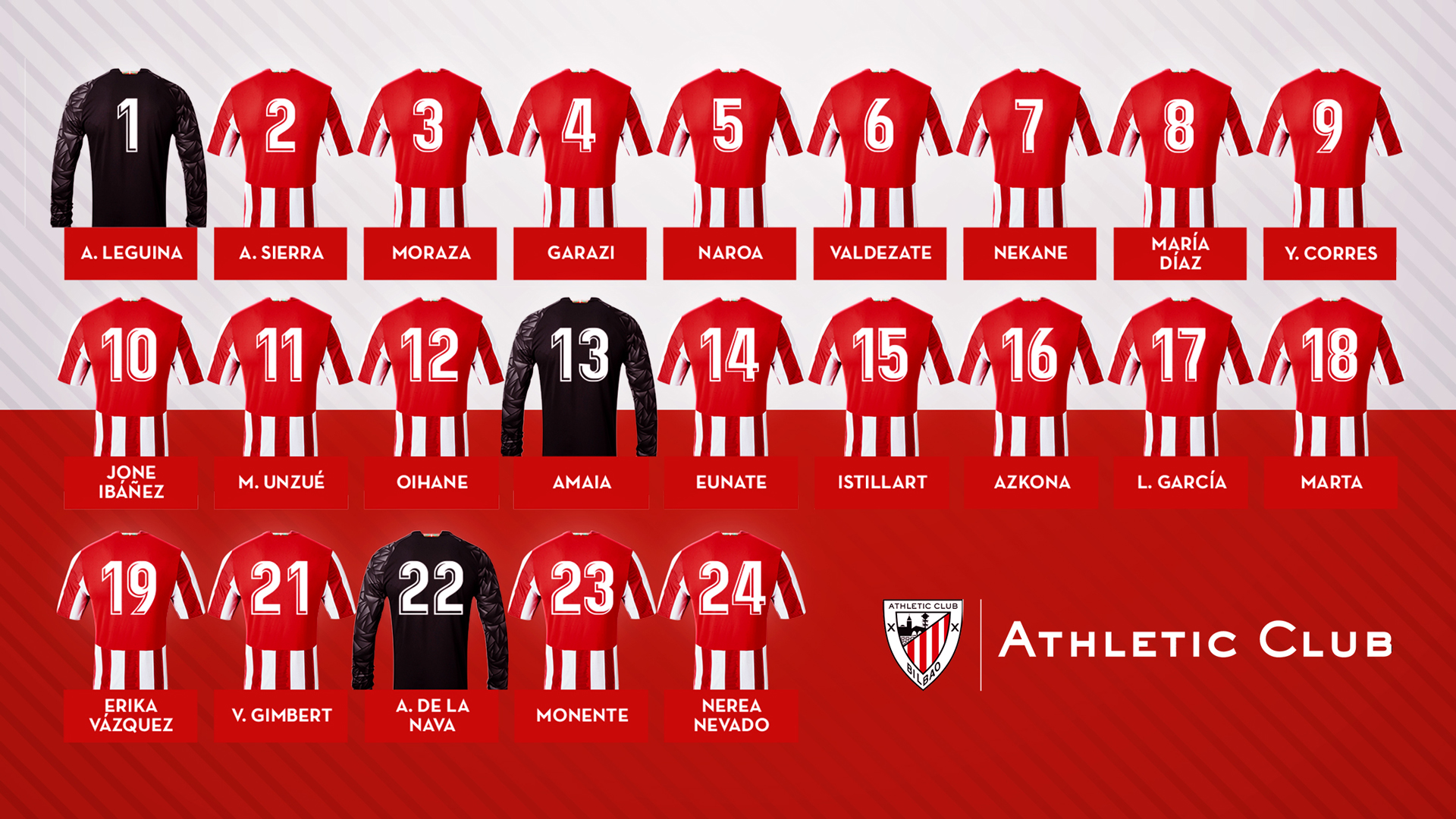 We are pleased to announce the Athletic Club women squad numbers for the 2020-21 Primera Iberdrola season. The women's first team kick off their season on Saturday at 16:00 (CET) against Deportivo Abanca.
There are some changes concerning the squad numbers. For example, Marta Unzué will take the no.11, whilst its previous incumbent Jone Ibáñez has taken the no.10. In addition, Valdezate will wear the no.6 and youngster Naroa Uriarte will take the no.5. New signing midfielder Sophie Istillart has been given the no.15.
As for the goalkeepers, Amaia Peña takes the no.13, and Andere Leguina inherits the no.1 jersey from club legend Ainhoa Tirapu.
The rest of the changes concern academy players. Leyre Monente and Nerea Nevado take the no.23 and 24, respectively. Both players are training with the first-team this season. Last but not least, Mariana Cerro, Paula Arana and Bibiane will wear the no.26, 27 and 29, respectively, if they make their first-team debuts in the Primera Iberdrola
+