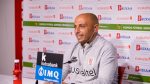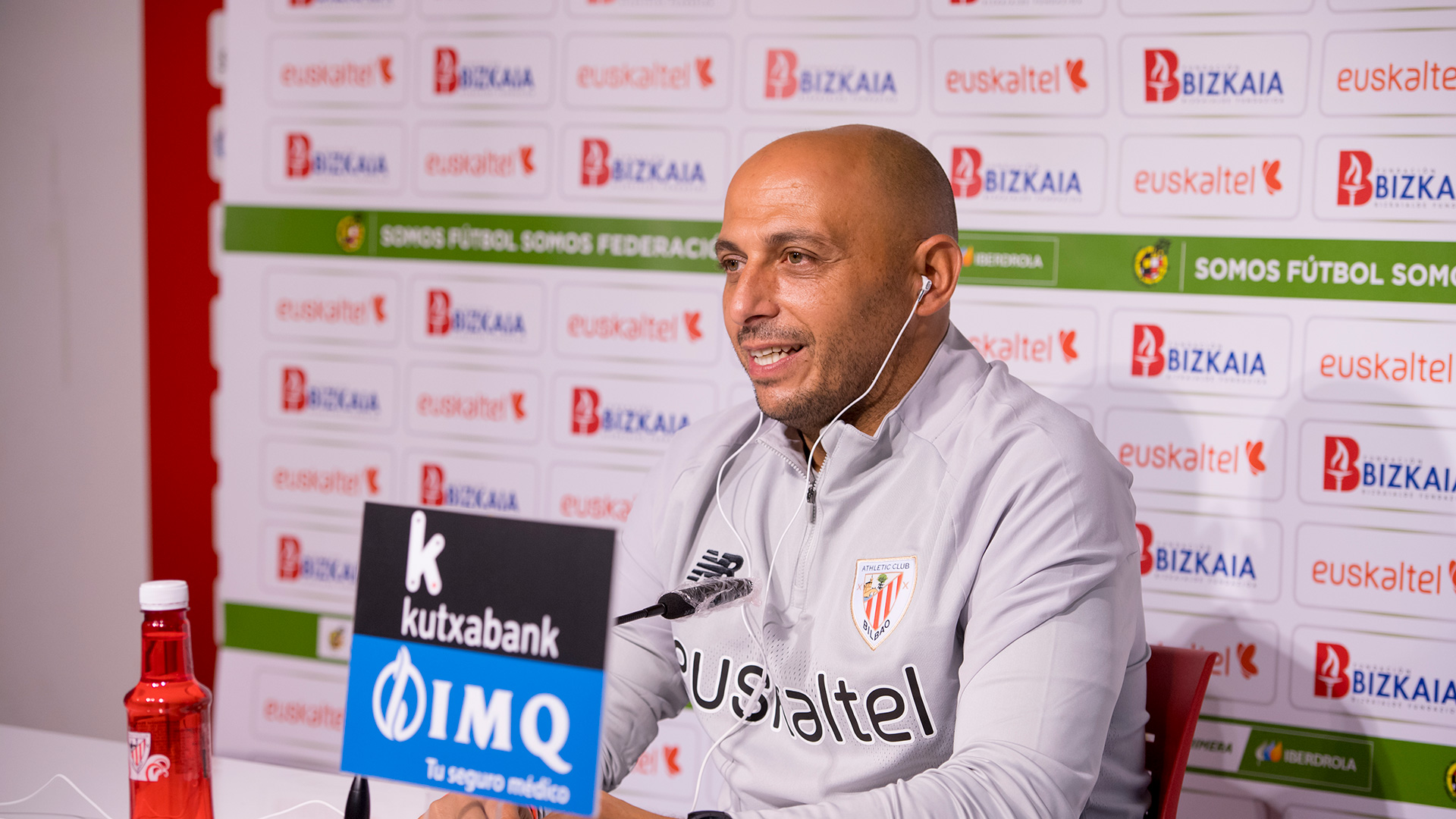 Athletic Club Women head coach Ángel Villacampa said his team need to tap into the essence and history of Athletic in order to win Wednesday night's 2019 Copa de la Reina semi-final clash against EDF Logroño.
The match, which has been postponed since March last year due to Covid 19, will take place in Logroño on Wednesday night at 20:00 CET. There's no return leg and the winner will go straight to the final.
"Tomorrow, we can't be lacking in identity," Villacampa said during his pre-match press conference. "This is what has taken us this far. We have to be more Athletic than ever. That's how we'll get close to achieving our goals."
Despite there being some injury doubts, Villacampa admitted the lionesses are full of confidence heading into the match. "We'll feel ready for the match," he said. "The victory against Deportivo has given us a boost. But as this is a semi-final, everything is different.
"You notice more what an opportunity like this means with everything that has happened.
"We have to enjoy it, compete and keep growing as a team."
With respect to their semi-final opponents, Villacampa said: "They have been looking forward to this semi-final. With the signings they have made, it is clear that this [reaching the final] is also one of their objectives.
"I think EDF Logroño of today are better than the team we would have faced back in March, when, by the way, we were at our best."
Nekane: "It would be amazing if the female and male first-teams were in the final"
Striker Nekane Diez joined her manager at the press conference and called for her teammates to play with intensity.
"Tomorrow we have to be aggressive and go for the win from the first whistle," Nekane said. "They have a lot of pace upfront and we have to fight to the death in every action.
"If we do our jobs well, we can win the match. We've worked hard the last couple of months and I've got no doubt we can do this.
"We're looking forward to it, we know we'll reach another final if we win. It would be amazing if the female and male first-teams were in the final."