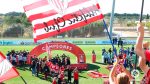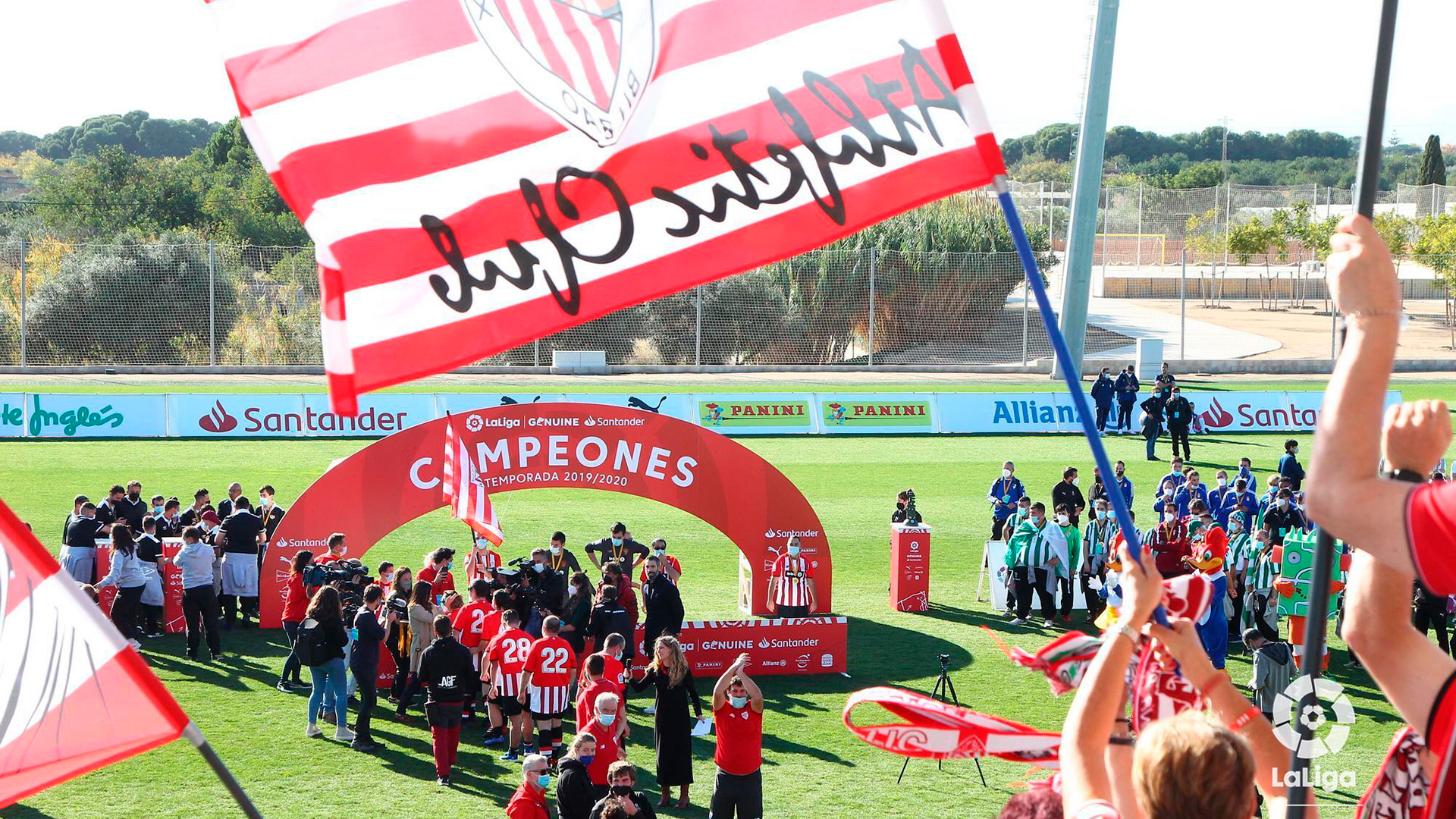 Athletic Club Fundazioa, our Genuine team made up of people with intellectual disabilities, will receive a warm and well-deserved tribute at half-time during the match between Athletic Club and Granada CF.
The standing ovation will be in honour of their third consecutive Fair Play title in LaLiga Genuine. The 45 members of the squad, accompanied by the coaching staff, will take to the pitch at The Cathedral and dedicated their recent triumph to all Athletic fans. There are currently 42 clubs participating in LaLiga Genuine, so winning the Sportsmanship trophy for a third time in a row is a huge achievement.
This is the second time the Genuine Lions and Lionesses will receive a round of applause at San Mamés in recognition of the sporting spirit with which they play football. In October 2018, Athletic Club Fundazioa took a ceremonial kick-off before Athletic's match against Valencia CF after winning the Fair Play trophy for the first time. Moments of maximum enthusiasm for a human group that spreads joy wherever it passes.
The charities Adizmi, Fundación Síndrome de Down, Gaude, Geu Be, Gorabide and Haszten also help in the organisation of the Genuine squad, a team made up of people with intellectual disabilities. This third title is also dedicated to these charities.