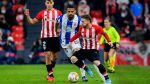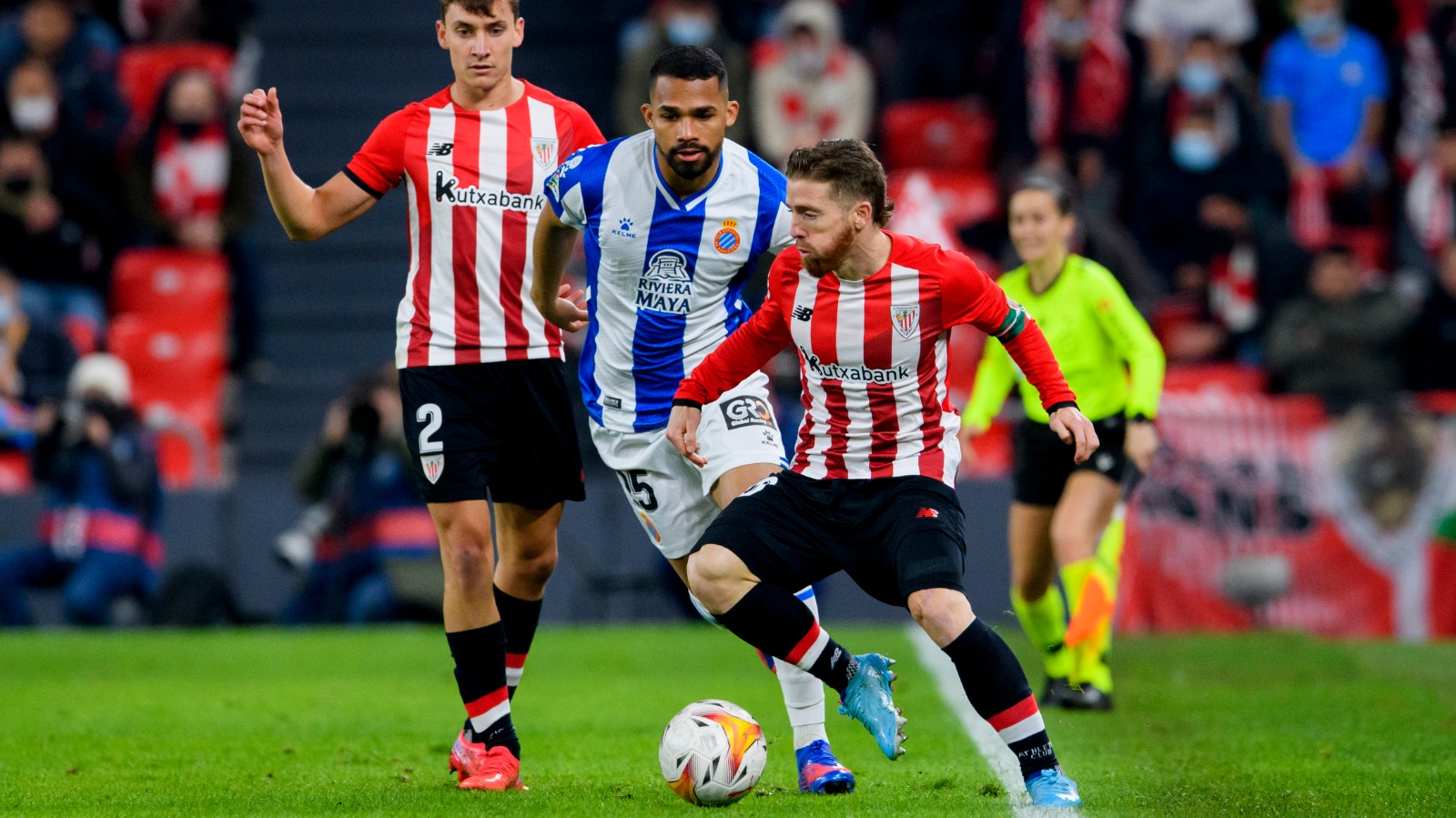 With his involvement in Monday night's win over RCD Espanyol at San Mamés, Iker Muniain has played in 200 Athletic Club victories. Our captain joins an exclusive group of just eight Lions who have also managed the feat.
The 29-year-old is now part of a group led by the great 'Piru' Gainza (270) which also includes Iribar (268), Txetxu Rojo (250), Orue (234), Canito (230), Panizo (224), Argote (208) and Carmelo (202).
Since his debut as a 16-year-old in 2009, Iker has featured in some of the Lions greatest recent moments, winning two Super Cups, four Copa runners-up medals, one Champions League qualification -which came after a 16-year absence- and seven UEFA Europa League campaigns.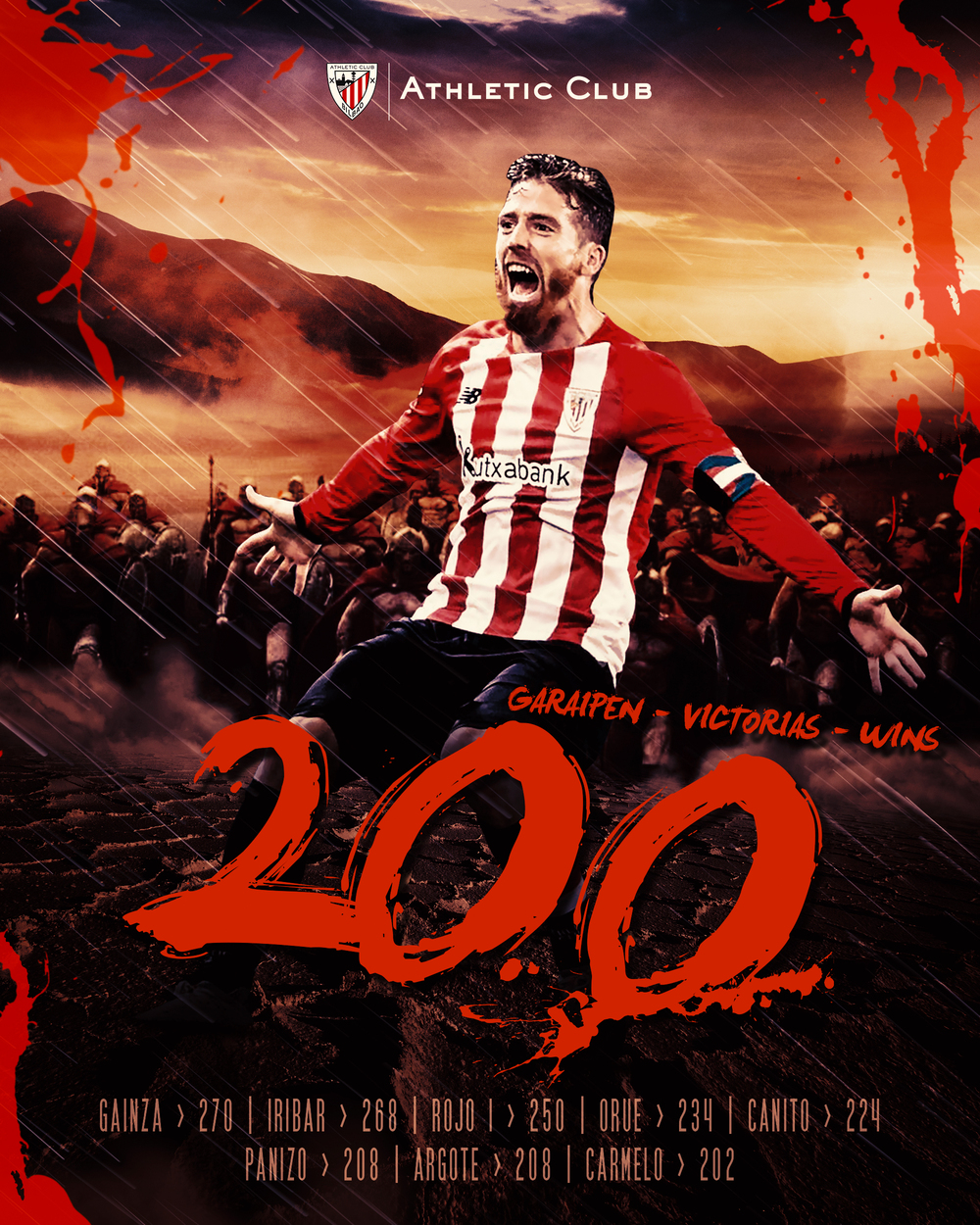 In the current squad, Muniain aside, Óscar de Marcos is the player who has been involved in most Athletic wins with 182 to his name.
Muniain victories, by competition
145 LaLiga
27 Copa
3 Supercopa
23 UEFA/Europa League
Top 10 wins with Athletic
Gainza, 270
Iribar, 268
Txetxu Rojo, 250
Orue, 234
Canito, 230
Panizo, 224
Argote, 208
Carmelo, 202
MUNIAIN, 200
Iraola, 199