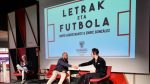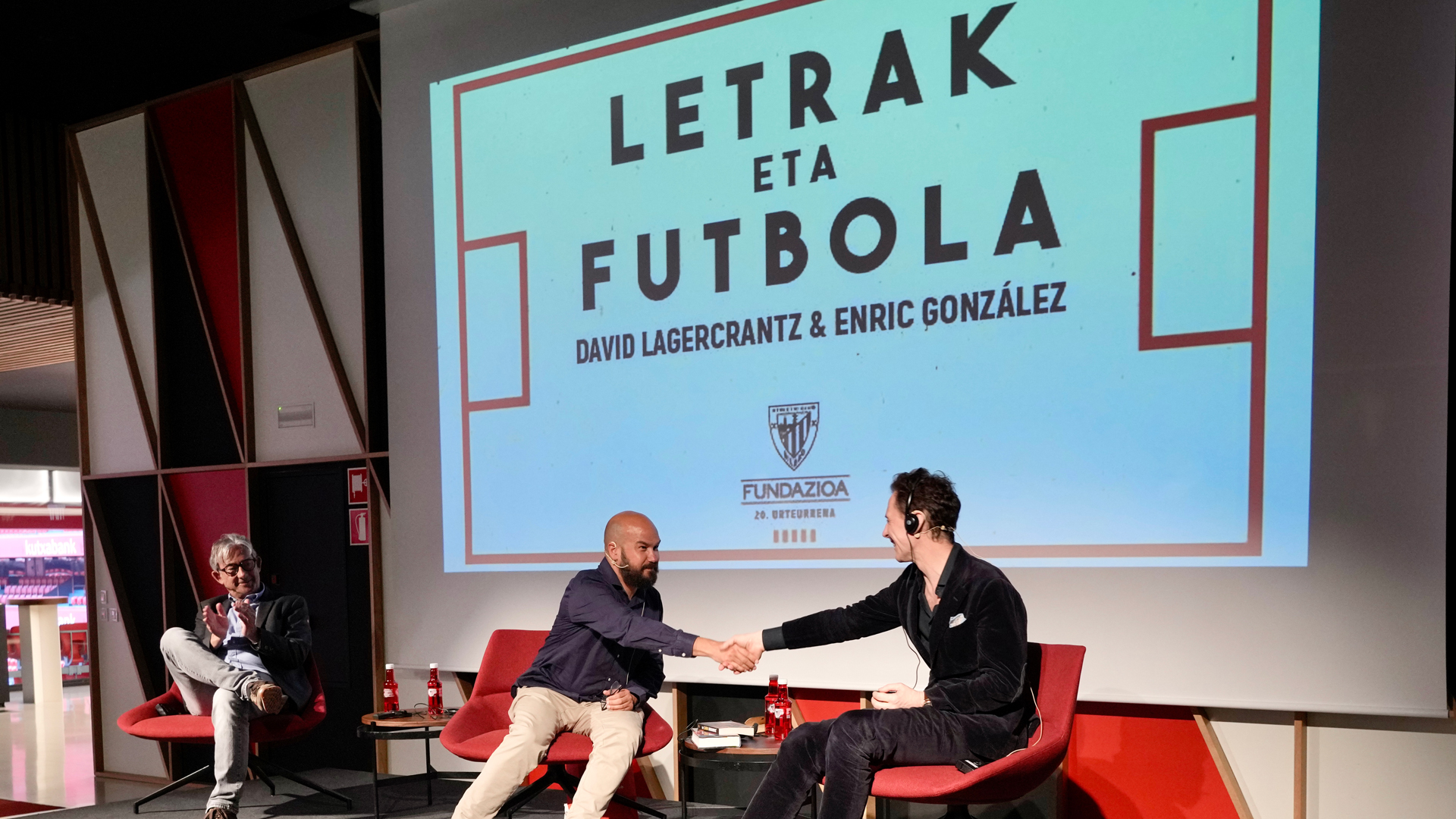 Swedish writer David Lagercrantz and Catalan journalist Enric González were our guests in a special edition of Letters and Football 2022, where they sat down to talk about football and crime fiction.
Galder Reguera hosted the discussion on Thursday night and the conversation took in a wide array of topics, with the habitual presence of football in both writers' work acting as the starting point.
The figure of Zlatan Ibrahimovic, whose biography was written by Lagercrantz and is a bestseller in Sweden, was the focus of the first part of the talk. In turn, Enric González recalled his first columns in the newspaper El País, linked to incredible football-related anecdotes that occurred in places such as Beirut and Jerusalem.
Between Lagercrantz's biography of Zlatan Ibrahimovic and González's collection of short stories 'Historias del calcio', his most football-minded books, there was ample opportunity to use football, "the theatre of life", to talk about issues in modern society: from corruption to indomitable passions, to "the delirious amounts of money" involved in the business of football.
Both authors agreed football is on the verge of becoming a world that contains all the necessary ingredients for the plot of a good crime novel. And not only because of the obscure events that take place beyond football as a sport, but also because of the number of plots and people linked to football from which novelists could draw inspiration to create truly interesting fictional plots or characters.
It is no coincidence that football plays an important role in Lagercrantz's latest thriller, the recently-released 'Obscuritas'.
+