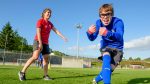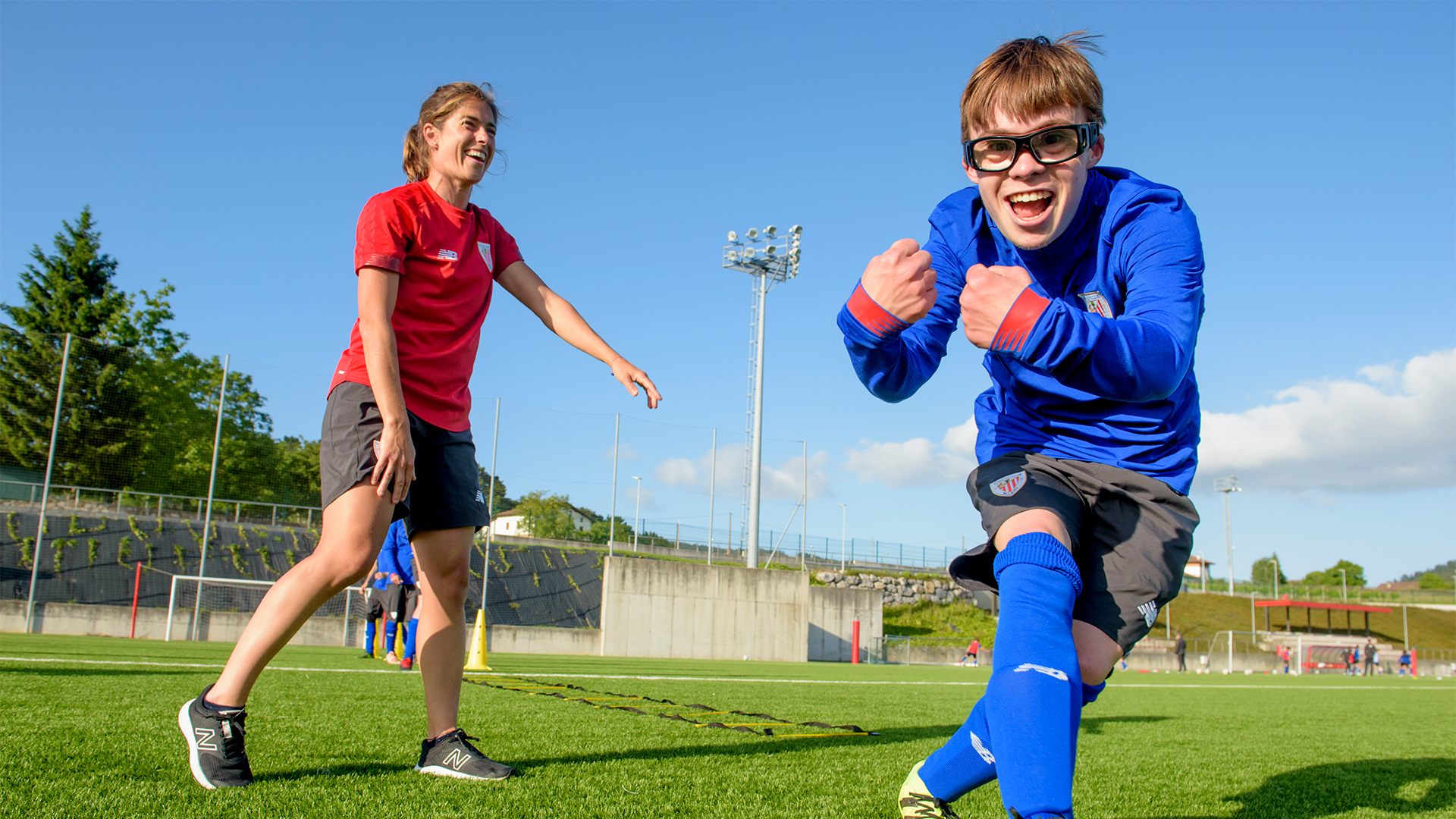 The Final Phase of LaLiga Genuine for the 2021/22 season concludes this weekend in Lezama with Athletic Club Fundazioa as the host team.
In total, 42 teams from professional football, with their respective fans, will turn the Lezama facilities into a complete party. Fun and a good atmosphere are guaranteed because they are part of the essence of this competition.
It is a competition made up of mixed teams consisting of male and female players over 16 years of age who have an accredited a minimum disability of 33% (plus 100% enthusiasm).
The matches of the Final Phase will be played over three stages, the Saturday morning and afternoon, and Sunday morning. The matches are ten-minutes with eight players on each side, and last 10 minutes.
There are two different leagues: the strictly sporting one, and the one called Fair Play that rewards good behaviour and sportsmanship. Athletic Genuine have won the latter trophy in the three editions of LaLiga Genuine disputed to date. Their ambition is to regain this trophy in front of their public this year.
Athletic Club match programme
Athletic Genuine are in the Respect Group, one of the three groups in which the 42 participating LaLiga clubs are divided. The rest of the teams in our group are: Real Sporting de Gijón, CA Osasuna, Deportivo Alavés, SD Ponferradina, Real ValladoliDi, Real Zaragoza, CD Lugo, Burgos CF and UD Ibiza.
In the previous phases Athletic Genuine faced CD Lugo, Real ValladoliDI, CA Osasuna, Deportivo Alavés, UD Ibiza and Real Zaragoza. Consequently, the three games that remain to be played to end the 2021/22 season are as follows:
Athletic Club Foundation vs SD Ponferradina. Saturday, 10:30 CEST
Athletic Club Fundazioa vs Burgos CF. Saturday, 16:30 CEST
Athletic Club Foundation vs Real Sporting de Gijon. Sunday, 10:00 CEST
Closing ceremony. Sunday, 13:30 CEST.
Admission to Lezama to watch LaLiga Genuine matches is free. The matches will be played on Pitches 2, 6 and 8 (all located next to the arch).