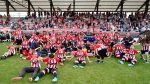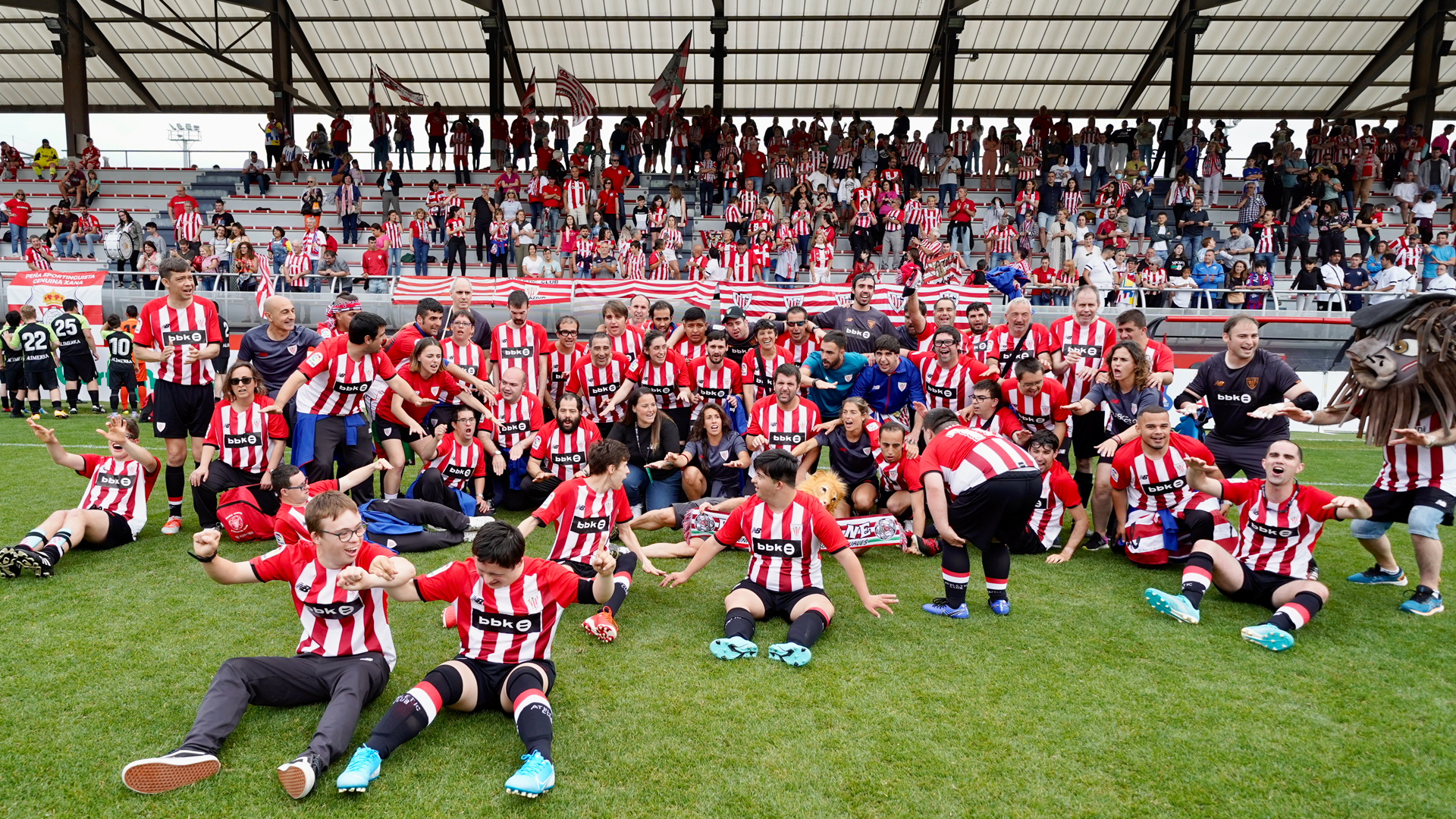 Athletic Club and its Foundation faced a huge challenge this weekend: hosting the Final Phase of the 2021/22 season of LaLiga Genuine. Between Saturday and Sunday, 42 clubs had to play 63 games. It was an event that brought together thousands of people, including players, coaches, staff and the public. According to the congratulations and thanks received, the event was a success, with both LaLiga and the participating clubs leaving Bilbao very happy.
But, without a doubt, the true architects of everything going well were the LaLiga Genuine players themselves. Our Lions, in particular, deserve special praise, including coaches, and their wonderful fans, who were led by the Peña Genuine.
The show they offered from Friday to Sunday was unforgettable. The joy and happiness they demonstrated was priceless. From the stands to the pitch and from the pitch to the stands, the sense of belonging to the Club and the Foundation shone bright.
Fourth consecutive Fair Play and farewell to Esteban Feijoo
The whole weekend was full of special and emotional moments. The welcome to the teams upon their arrival in Lezama was the best prelude to the party in the stands. The brotherhood between the different clubs and hobbies translated into a multitude of hugs, jumps and shouts of encouragement.
The goal celebrations were birthday parties. The dinner at San Mamés, with a DJ included, became the perfect party in a unique setting. The visits of Carles Puyol, Iraia Iturregi, the actor Jesús Vidal and Andoni Goikoetxea gave the event special relevance… But above all this, two events stood out for the emotion they conveyed.
On the one hand, there was an emotional farewell for Esteban Feijoo as coach of Athletic Club Fundazioa. The coach received the recognition and affection from all those present, being presented with a dedicated painting which included the word 'Legend'.
On the other hand,we won our fourth Fair Play trophy. Athletic Club Fundazioa winning the 'Sportsmanship' league one year more. The joy of the footballers receiving the award is only comparable to the pride of the families seeing their sons and daughters representing Athletic Club's values ​​with such skill.
+